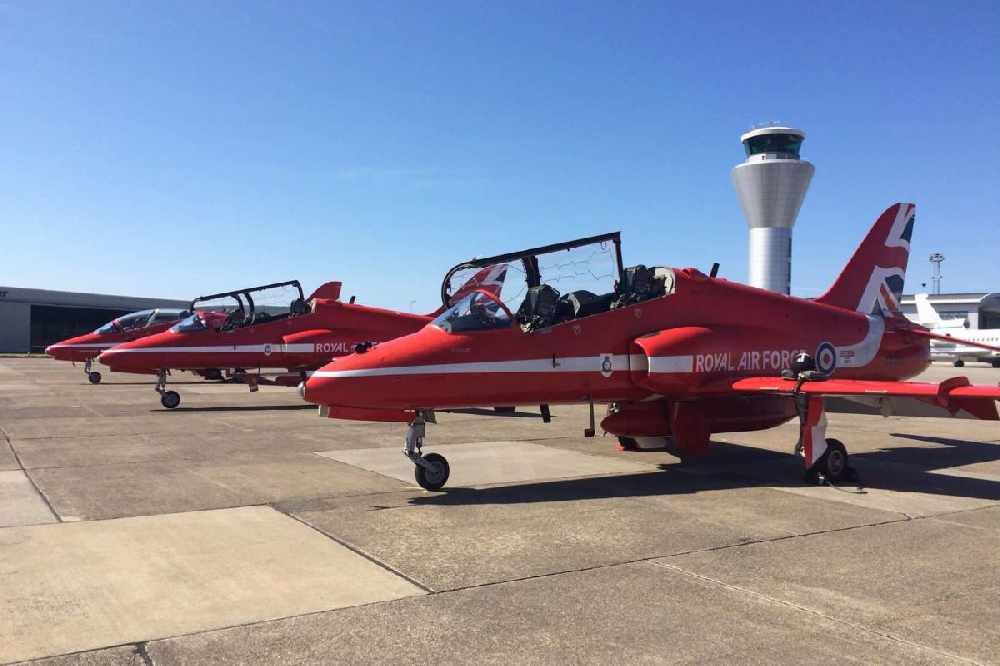 Red Arrows Guernsey Jersey 2022 Air Display
The Red Arrows were forced to cancel their appearance at Guernsey's Air Display, but delighted crowds by flying in Jersey.
Due to engine problems with one of the jets, the Red Arrows announced they had to withdraw from Guernsey's air show.
*DISPLAY UPDATE*

Due to a technical problem with one of the jets, the Red Arrows are unable to display at this year's Guernsey Air Display.

We're so sorry, we know this will be disappointing for air display fans.

— Guernsey Air Display (@gsyairdisplay) September 8, 2022
Graeme Muscat, Team Supervisor for the Red Arrows says that the cancellation in Guernsey was unfortunate.
"Clearly safety is paramount, the safety of the aircraft, the pilot, and the public who are on the shore as well."
However, the Red Arrows were able to display as a six-jet formation in Jersey, closing the display over St Aubin's Bay.
Red arrows in Jersey skies! @RoyalAirForce @JerseyAirshow @rafredarrows @Jersey_Met pic.twitter.com/7li7W7cApX

— Clouds Jersey (@CloudsJersey) September 8, 2022
Other aircraft that had been expected in Channel Islands' skies - including the RAF Chinook and the Battle of Britain Memorial Flight - had withdrawn earlier because of weather conditions and technical issues.