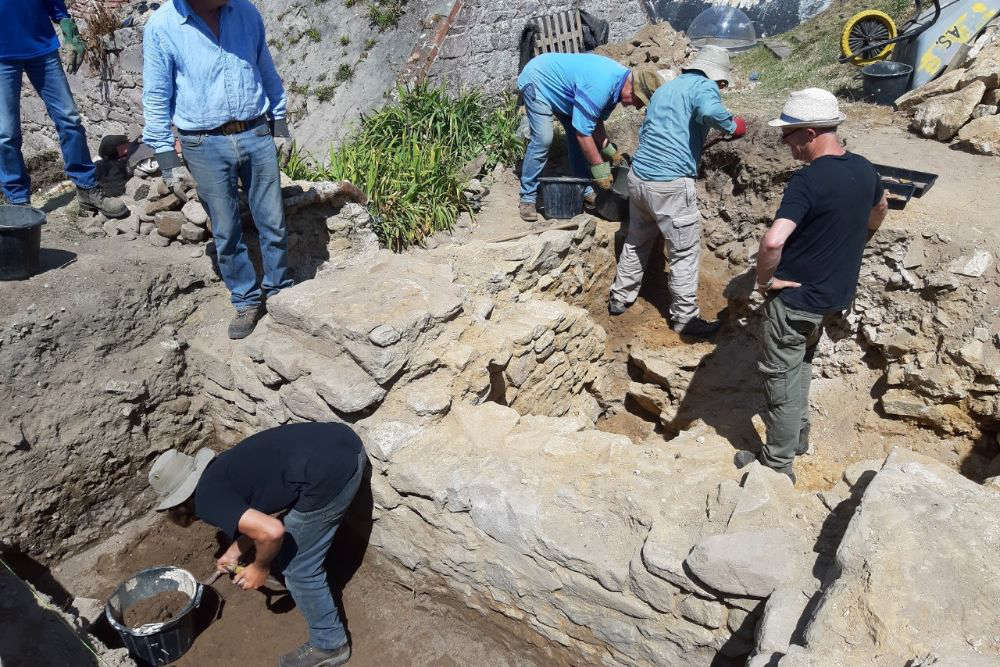 A 10-day excavation of Alderney's Nunnery has unveiled new secrets from the site's past.
Archaeological charity, Dig Alderney, has unearthed parts of the south and east walls of a large building that dates to the late Medieval or Tudor period.
An ornately carved stone arch on what would have been the second floor was also a surprise find.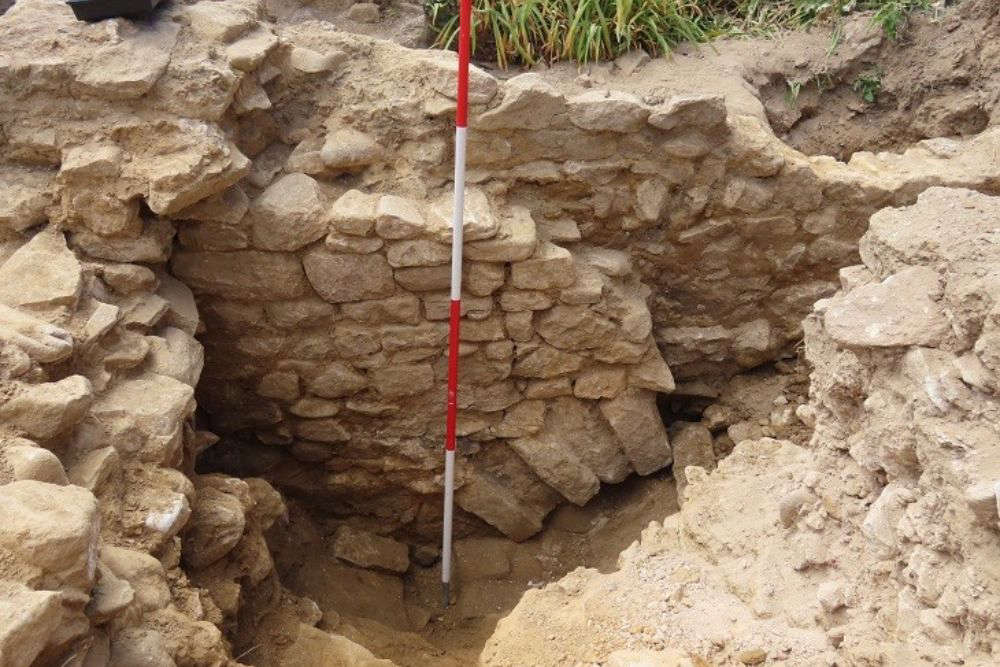 The archaeologists were unable to determine whether it was a doorway or window as the Nunnery deposits are so deep it was only possible to expose the top arch.
The point at which the Roman south wall had cracked was also discovered by the diggers.
At some point in the Middle Ages, the wall walk was topped up with a layer of cobbles as it was starting to subside.
Dr Jason Monaghan explains there is much more at the Nunnery site left undiscovered.
"This concludes our investigations at the Nunnery for the time being. It still holds secrets, but they are deeply buried."
Attention is now turning to Longis Common following a survey conducted there in May.