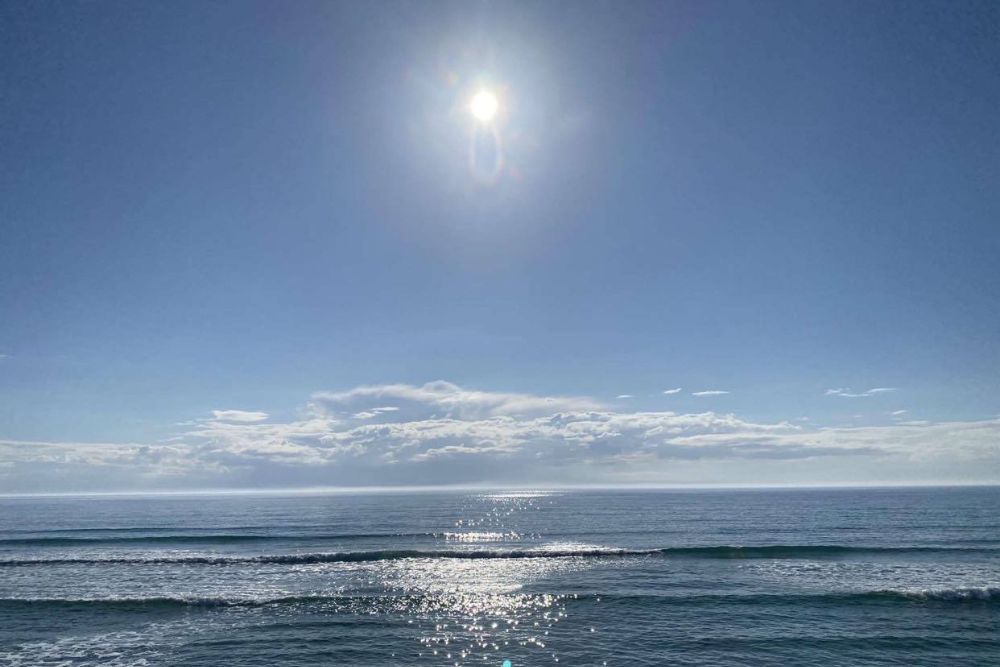 Guernsey has recorded its second warmest day on record.
Temperatures peaked at 34.2°C, falling just short of the 34.3°C figure set in 2003.
Highs of 35°C were predicted.
Jersey recorded a high of 37.9°C.
Jersey's previous record was 36.0°C, set in 2003 and matched in 2019.
The temperatures will fall back into the 20s from tomorrow, with highs of 23°C in Jersey and 21°C in Guernsey expected on Wednesday (20 July).
Hot air was drawn across the Channel Islands from the south over the continent, with the wind bringing it over Jersey and Guernsey from France.
Highs of 38.1°C have been recorded in England today, with some regions due to experience temperatures in the 40s tomorrow.
Guernsey entered a meteorological drought on Friday 15 May, with Jersey also entering a drought the following day.
That is when there have been 15 consecutive days of no measurable rainfall.
Some rain is expected tomorrow to break that run.
Guernsey firefighters have been in action today.
They were called to a blaze in a small home.
No one was injured, but the service says 'quite extensive' damage was caused to the property.
Meteorologist Peter Aked says this won't be the last time we get temperatures like this.
"Each of these events is weather, but if you put on top of that the climate change warning that we're seeing of 1°C/1.5°C, it is going to make those extremes a little bit higher.
The climate science would say that we're expecting to see more extreme weather in the future.
We have called a climate emergency. We at Jersey Met work with the data that is recorded locally.
It confirms that we are getting warmer."