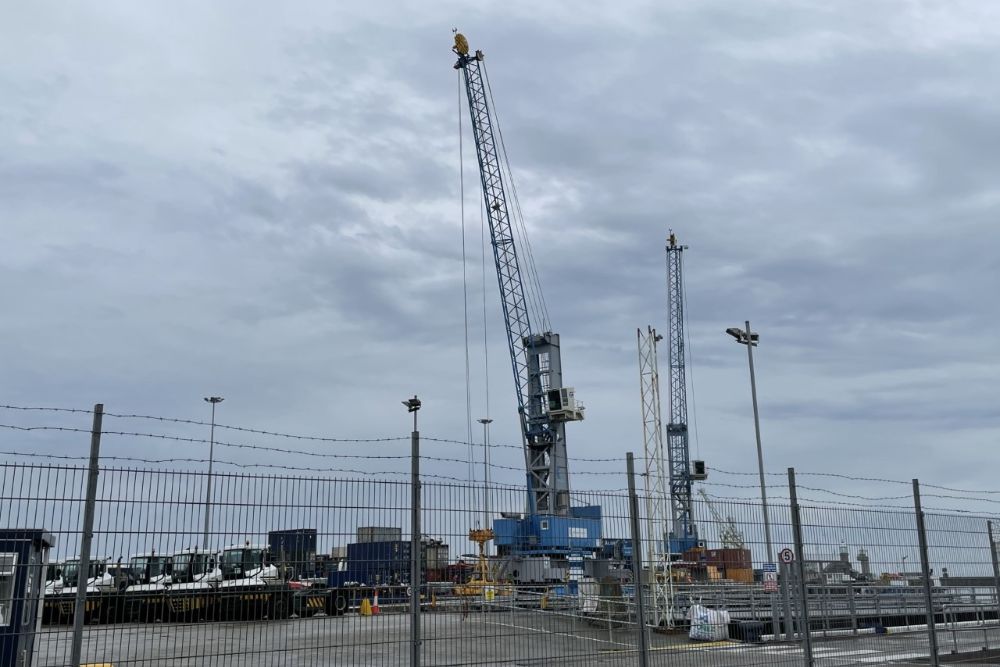 Stuart Falla will head up Guernsey's new Development Agency - the arm's-length company established to oversee regeneration of the island's east coast.
The States says Mr Falla CBE has been appointed to the role of Chair of the Guernsey Development Agency following 'an open and competitive recruitment process'.
Politicians agreed in April to form the GDA to regenerate the harbours.
Mr Falla, formerly of building company RG Falla and a States deputy between 2004-2008, will lead the recruitment of other members of the board.
His other positions held include Chairman and Director of the Health Improvement Commission, non-states member of the STSB, Executive Chairman of the Friends of KGV and Chairman of Patrons of the Guernsey Community Foundation.
The GDA Chairmanship was advertised earlier this summer:
"The Policy and Resources Committee is looking to recruit the Chair of the Guernsey Development Agency to oversee the development of St Peter Port and St Sampson's harbours and the seafront in between.
They need someone 'with a good understanding of the development industry and the political structures of the States of Guernsey, who is able to work with a range of groups and individuals'.
Once in post, the Chair will recruit up to five directors, supporting a staff team of three. The Chair will receive fee of £25,000 a year, plus expenses."
P&R President Deputy Peter Ferbrache says Mr Falla is a great appointment:
"Stuart Falla is well known to Islanders for his leading industry experience and his passion for Guernsey, and I'm very confident he is the right person to lead this new body. The role of Chair will be very important in setting the way in which the Agency works and engages with the States and other stakeholders. Being a new Agency delivering developments in an area that means so much to us all, it makes this role even more critical but again, we're extremely confident that Stuart will make it a success."
Initial proposals for a development agency said its aim would be to maximise the value of public assets.
An initial budget of £1 million has been set aside for it.