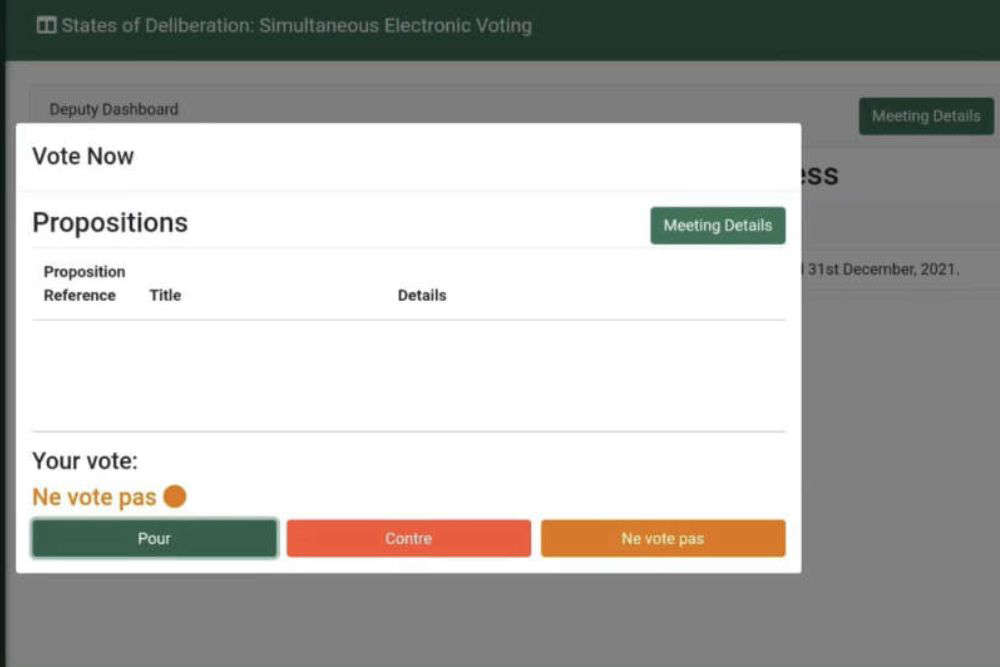 After two decades of discussion, the new electronic system to record and publish how our politicians vote is being used for the first time.
The e-voting system has been developed specifically for the States Of Guernsey by the local tech company Cortex.
The software aims to increase efficiency in parliament and transparency for the public.
£109,000 has been budgeted for implementing the system and using it for the first three years.
It marks a long-anticipated overhaul of the traditional roll-call. The idea has been before the Assembly seven times before over the past two decades.
Historically, States members have called out their vote and a 'voting record' was then produced and published.
Now, when they are asked to decide on a proposition before the House the options of will appear on their electronic devices.
Preserving the tradition of French within the courthouse, the buttons read: Pour (for), Contre (against) and Ne Vote Pas (no vote).
When all votes have been cast they are automatically counted and published online to a website accessible to the public.
The system also has the ability to share outcomes directly to Twitter.
States Greffier, Simon Ross, says modernisation was necessary:
"It will be an improvement.
The way voting was done previously was as fast and as efficient as it could be. But it did depend on paper lists and ticking names off and a lot of complicated inputting at the end of that process.
It's nice to see that going.
He added that Guernsey is pioneering technology use within smaller governments.
It will speed things up for members, and it will make transparency and the accessibility of information so much easier for the public.
It has been designed for Guernsey, but I think it will have a much wider application.
There are a lot of small parliaments in the Commonwealth and I wouldn't be surprised if the Guernsey model rolls out across the wider parliamentary world."
The system was approved in March 2022, with some deputies disputing the change of tradition