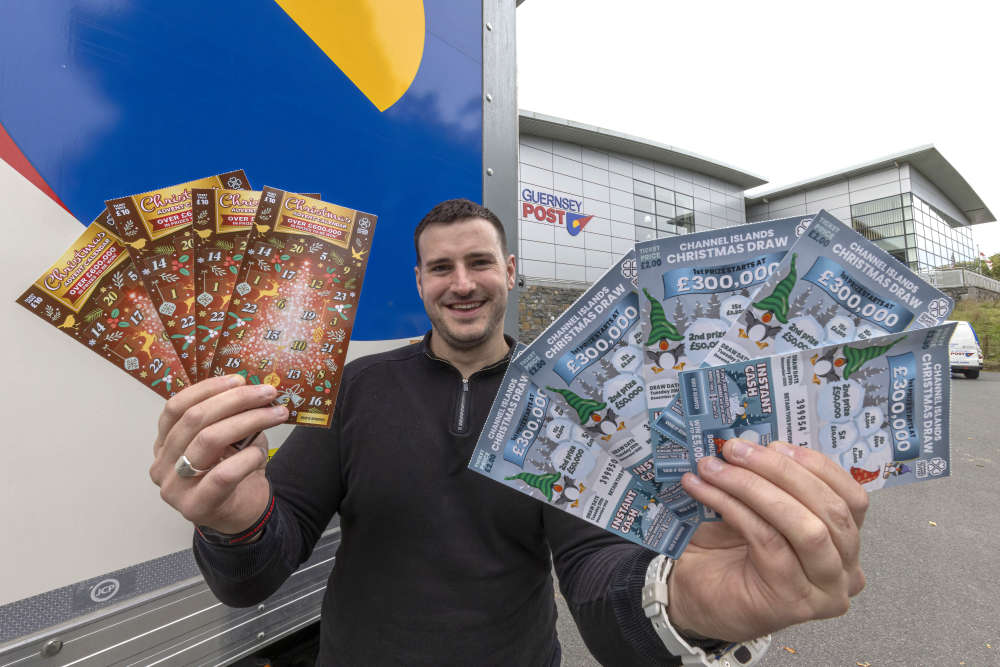 Tickets for the 2022 Channel Islands Christmas Lottery have gone on sale, with a first prize of at least £300,000.
Channel Islanders will again have the chance to win a life-changing amount of money in this year's Christmas Lottery, with smaller prizes also available to win.
The £2 tickets give people the opportunity to win one of 60 big draw prizes, which includes potentially a jackpot of at least £300,000.
65 other prizes are also available ranging from £200 to £50,000, and instant win prizes ranging from £2 to £5,000.
All proceeds will be distributed to local charities, which have benefitted collectively from millions of pounds over the years the lottery has been running.
"Ultimately, the aim is to generate funds for worthy causes. I believe the Christmas Lottery still offers excellent value." - Jon Taylor, Senior Lottery Officer.
In 2021, the first prize reached £630,852. It was claimed by a Guernsey ticket-holder.
If all 1.2 million tickets are sold this year, there is the potential to reach that sum again.
The 2022 Christmas Lottery draw will take place in Guernsey this year and be broadcast on ITV Channel News on Tuesday 20 December from 6.00pm.
As well as the main lottery, a separate advent calendar scratch card game will have a top prize of £25,000, and more than 27,000 winning tickets in total.