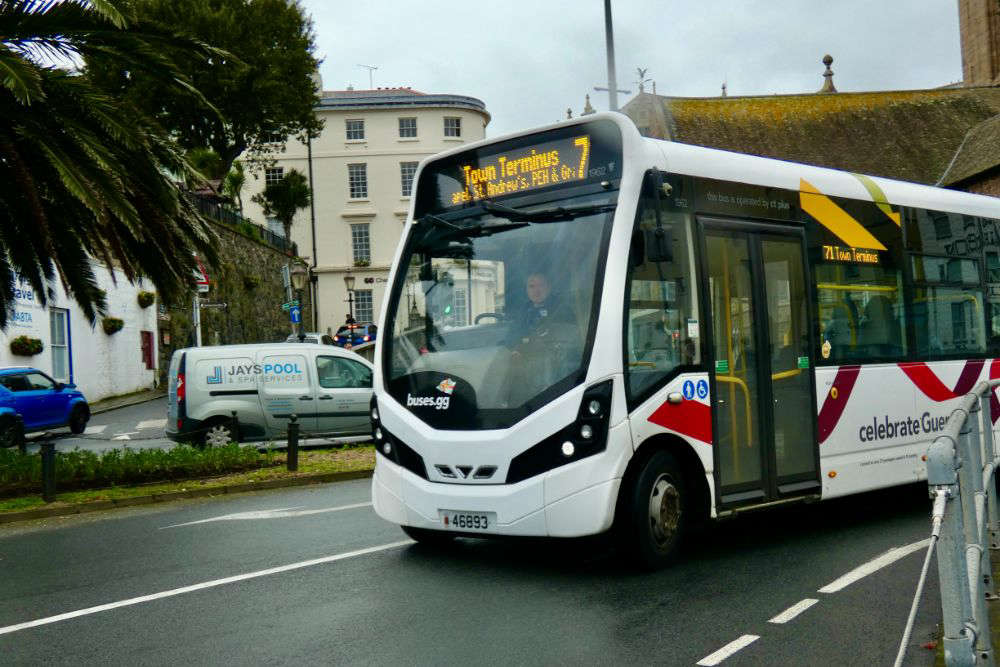 1.25 million passengers used Guernsey's bus services between January and July this year. The States says that is an increase of nearly 175,000 journeys on the same period last year.
They're some of the highest figures of the past decade and exceed pre-pandemic numbers.
Almost 60,000 journeys were taken during Island Games week, when bus travel was free.
In both July and August, more than 190,000 bus journeys were made.
Vice president of the Environment and Infrastructure Committee, deputy Adrian Gabriel, is pleased with the figures.
"This upward trend reflects well on the public's confidence in the quality and affordability of the service and demonstrates that a reliable, well-funded service is a real benefit to the community."