The priest of the largest church in the Channel Islands is asking for donations to pay for the repair work of its spire.
A full survey last year revealed that many decorative arts of the St Thomas Church spire were at risk of falling and the cross had become detached from its stone casing.
Steeplejacks firm Rafferty warned that it was putting people passing by at a serious risk of injury or even death.
The work, which is costing £1.3million, started in March. It's due for completion by the end of October.
A huge slice of that cost has already been raised through a combination of local trusts and corporate sponsorship.
Canon Dominic Golding is asking if islanders can help to raise the final amount needed.
"Last Sunday we reached out to the entire Catholic community across the island and said what can you give?
"I told them in a letter that was read out at all the services last Sunday, that as of last Sunday we'd raised £1,053,000. Having seen all the envelopes that have been coming in in the last few days, I'd be fairly confident we've probably got now to £1.1million.
"But we still need another £200,000."
It's being paid for through donations as the church, which is still closed, receives no government funding.
Click here for details on how you can donate.
The 15" high cross was lifted down by a crane this week, with a lot of stonework at the top of the spire now being dismantled.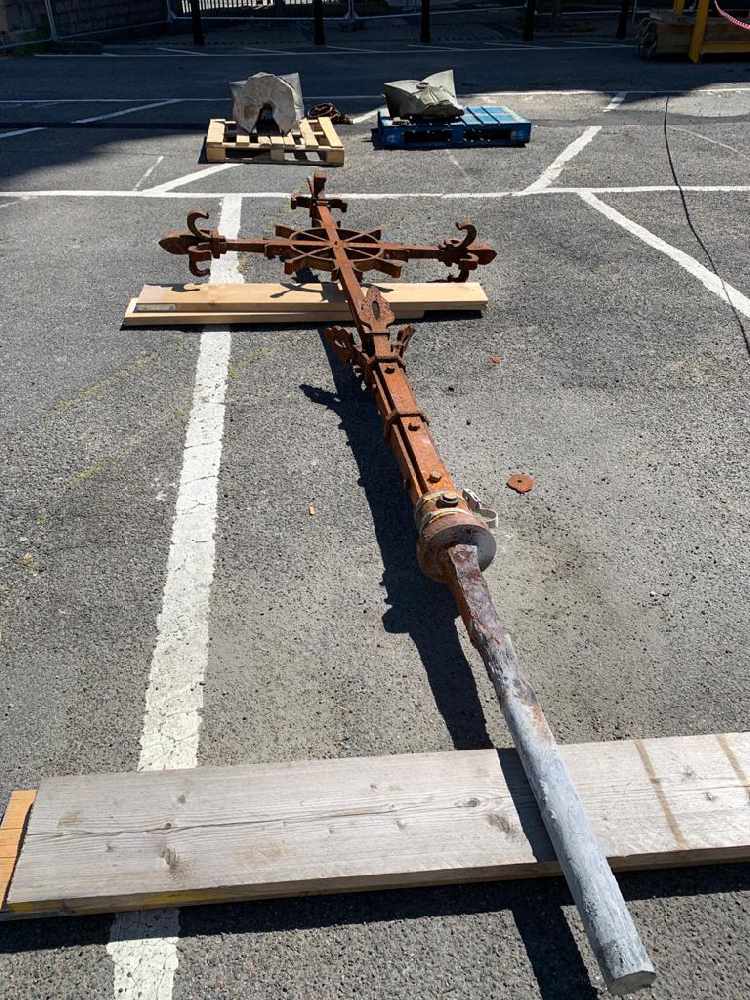 "The repointing at that height is ongoing, a lot of the decorative bits of stone are being brought down so that they can be repaired and then they will be hoisted back and secured into position.
"Then the ironwork inside has got to be renewed and when that's finished, then the top of the spire has to be rebuilt. When it's finally been done, then the cross, having been cleaned up, can be put back in."
Canon Golding, who went up along with the steeplejacks on a cherrypicker to look at the work that needed doing, is hoping to go back up when finished to bless the cross.