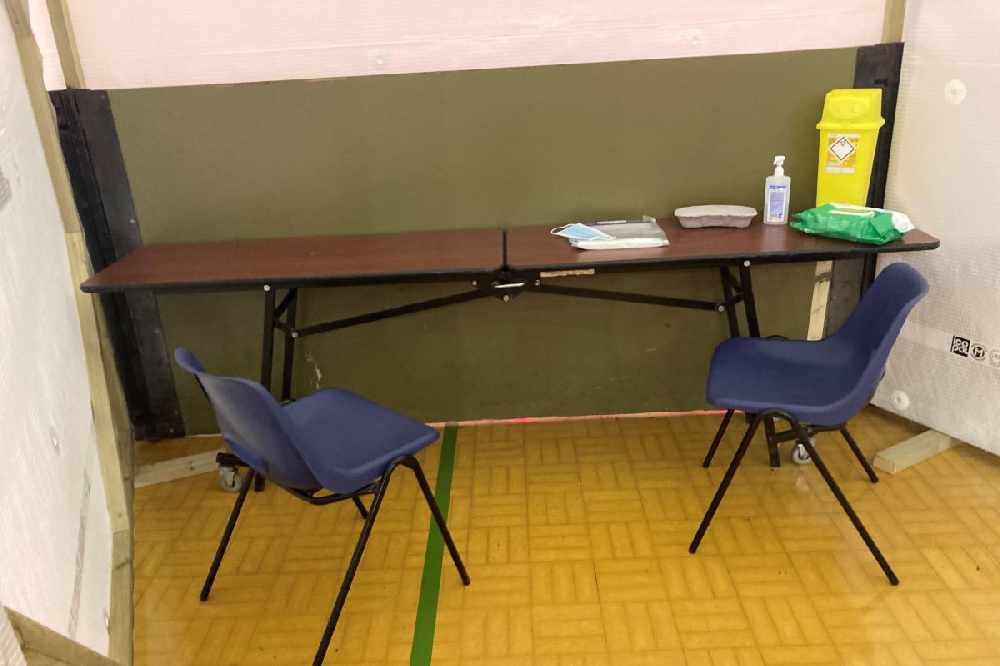 Islanders deemed as being at 'moderate risk' of becoming very ill if they get coronavirus will get letters this week inviting them to book a vaccine appointment.
Invites will be sent in three stages:
Moderate risk Islanders aged 55-64: Bookings open and appointments start Monday 15 February
Moderate risk Islanders aged 45-54: Bookings open and appointments start Monday 22 February
Moderate risk Islanders aged 16-44: Bookings open and appointments start Wednesday 24 February
Carers to vulnerable adults who get home carers allowance will also get a letter, along with unpaid carers who are known to their GP or community service.
Islanders with learning disabilities will be contacted to get their vaccine at Le Geyt instead of Fort Regent before the end of this month.
"We are working at pace to deliver the vaccine to those who are most vulnerable first. The vaccine supply continues to be our limiting factor to the rate at which we can roll out the programme. Because of this reason, we have divided this moderate group by age range to ensure those most vulnerable are protected as soon as possible.
"There has been extensive work done with Primary care, secondary care services, as well as Customer and Local Services, and charitable organisations to ensure everyone who should be, is captured within this group.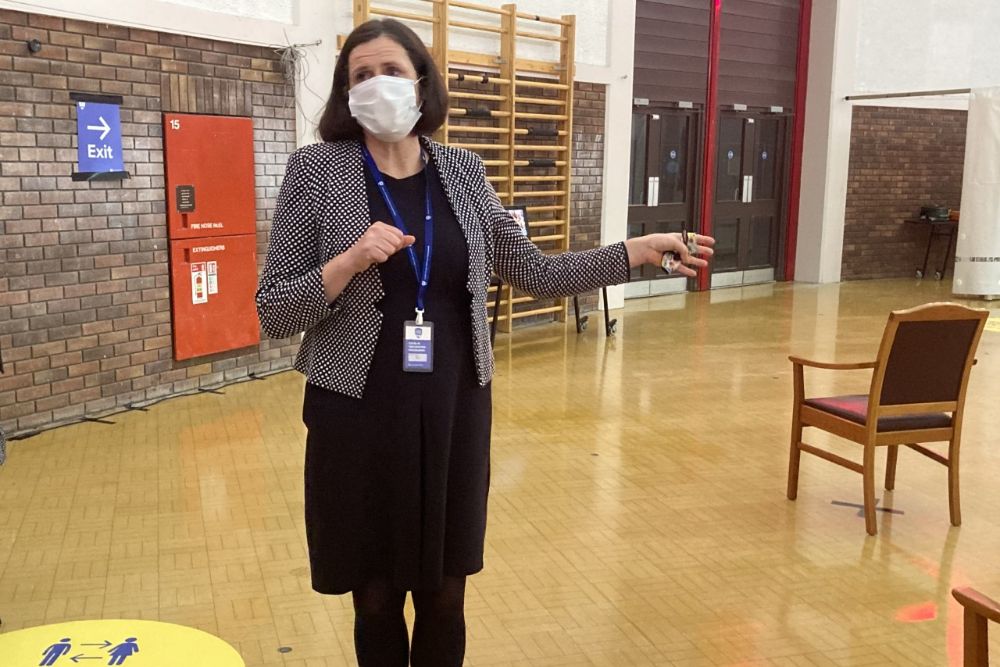 "It is fantastic that a vaccine service will also be available at Le Geyt for Islanders with learning disabilities which is so important in protecting wellbeing during this time of change and uncertainty. I'm also so pleased that we can offer the Pfizer vaccine to our younger carers in the community. Islanders if they choose, can still attend Fort Regent or if appropriate, can book for a home visit." - Becky Sherrington, Head of the Covid-19 Vaccination Programme.
The government says anyone in the same household as someone at moderate risk can't get their vaccine at the same time because of the number of people in this category and the limited supply of vaccines.
Anyone who thinks they are at moderate risk but doesn't get a letter is asked to contact their GP.
Vaccines can be booked here or by calling the coronavirus helpline on 0800 735 5566.
As of Sunday 31 January, nearly 15,000 coronavirus doses had been administered.
People in the moderate-risk category are:
Those with less severe respiratory conditions, including people with a severe lung condition, including asthma that need continuous or repeated use of systemic steroids or with previous exacerbations requiring hospital admission, and chronic obstructive pulmonary disease (COPD) including chronic bronchitis and emphysema; bronchiectasis, cystic fibrosis, interstitial lung fibrosis, pneumoconiosis and bronchopulmonary dysplasia (BPD).
Those with chronic heart disease, such as heart failure, including congenital heart disease, hypertension with cardiac complications, chronic heart failure, people who need regular medication and/or follow-up for ischaemic heart disease. This includes people with atrial fibrillation, peripheral vascular disease, or a history of venous thromboembolism.
Those with chronic kidney disease, such as kidney failure (stage 3 or 4)
Those with chronic liver disease, such as hepatitis, Cirrhosis, and biliary atresia
Those who've suffered a stroke, transient ischemic attack (TIA). Conditions in which respiratory function may be compromised due to neurological disease (e.g. polio syndrome sufferers). This includes people with cerebral palsy, severe or profound learning disabilities, multiple sclerosis, epilepsy, dementia, Parkinson's disease, motor neurone disease and related or similar conditions; or hereditary and degenerative disease of the nervous system or muscles; or severe neurological disability.
Those with diabetes, including diet-controlled diabetes
Those with HIV infection at all stages
Anyone with a history of haematological malignancy, including leukaemia, lymphoma, and myeloma and those with systemic lupus erythematosus and rheumatoid arthritis, and psoriasis who may require long term immunosuppressive treatments
Those being treated with systemic steroids for more than a month
Anyone receiving immunosuppressive or immunomodulating biological therapy including but not limited to, anti-TNF, alemtuzumab, ofatumumab, rituximab, patients receiving protein kinase inhibitors or PARP inhibitors, and individuals treated with steroid-sparing agents such as cyclophosphamide and mycophenolate mofetil.
All bone marrow or stem cell transplant recipients
Anyone with problems with their spleen, for example, if you have sickle cell disease or have had your spleen removed dysfunction of the spleen: This also includes conditions that may lead to splenic dysfunction, such as homozygous sickle cell disease, thalassemia major and coeliac syndrome
Those who are seriously overweight (a body mass index (BMI) of 40 or above)
Those with a severe mental illness: Individuals with schizophrenia or bipolar disorder, or any mental illness that causes severe functional impairment.
Adult carers: Those who are in receipt of a carer's allowance, or those who are the main carer of an elderly or disabled person whose welfare may be at risk if the carer falls ill.
Younger adults in long-stay nursing and residential care settings.