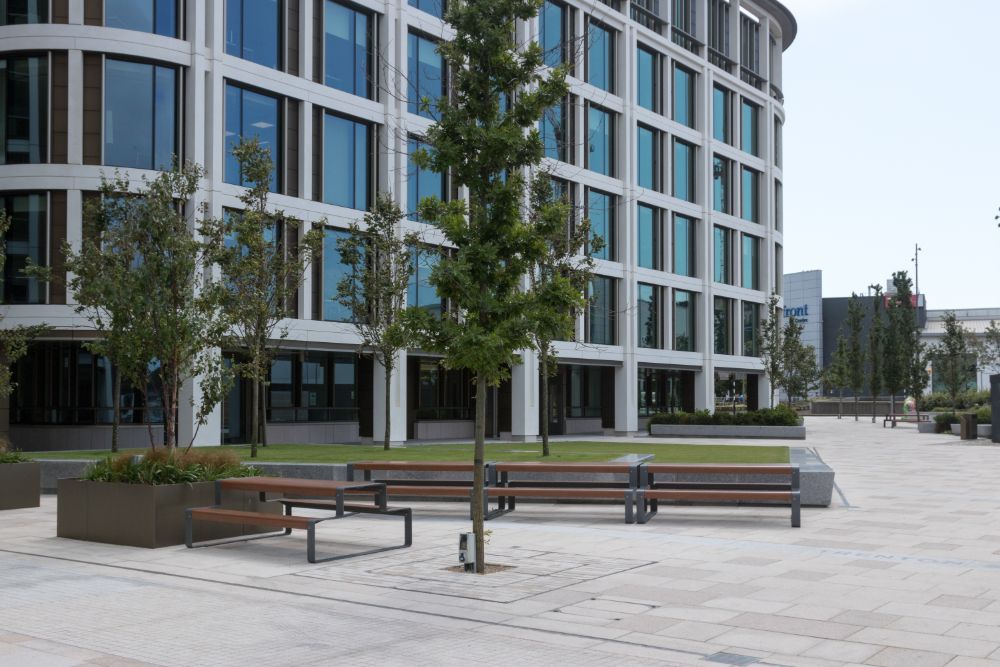 A Reform Deputy wants Trenton Square to be renamed as 'Benin Square' - and for the Chief Minister to commission a report into a permanent memorial to acknowledge Jersey's part in the slave trade.
It follows the widespread 'Black Lives Matter' protests and controversy over the Sir George Carteret statue because of his link to slave trading.
Trenton Square was named after the capital of New Jersey and unveiled as part of the International Finance Centre.
That was controversial at the time because Trenton was land originally stolen off the native Americans and the historic representation it has with William Trent - himself a slave trader.
A ship commanded by Sir George Carteret's son, James, picked up 302 slaves from Benin in the 1700s and sold them in Barbados and St Kitts.
"Rather than naming one of our public areas after a town in the stolen lands of New Jersey (which itself is named after a slave trader), it would be a fitting tribute to name it after the country from which these 302 slaves were stolen." - Deputy Montfort Tadier.
The Sir George Carteret statue was unveiled in St Peter's Village in 2014 and has been in the spotlight recently because of the 'Black Lives Matter' protests in the UK and USA. The Edward Colston statue was pulled down in Bristol by protesters earlier this month and thrown into the harbour.
Poole Council announced plans to remove the statue of scout movement founder Robert Baden-Powell, but that was stopped after scouts surrounded the statue.
It led to questions over whether the Sir George Carteret statue should be removed. More on that here.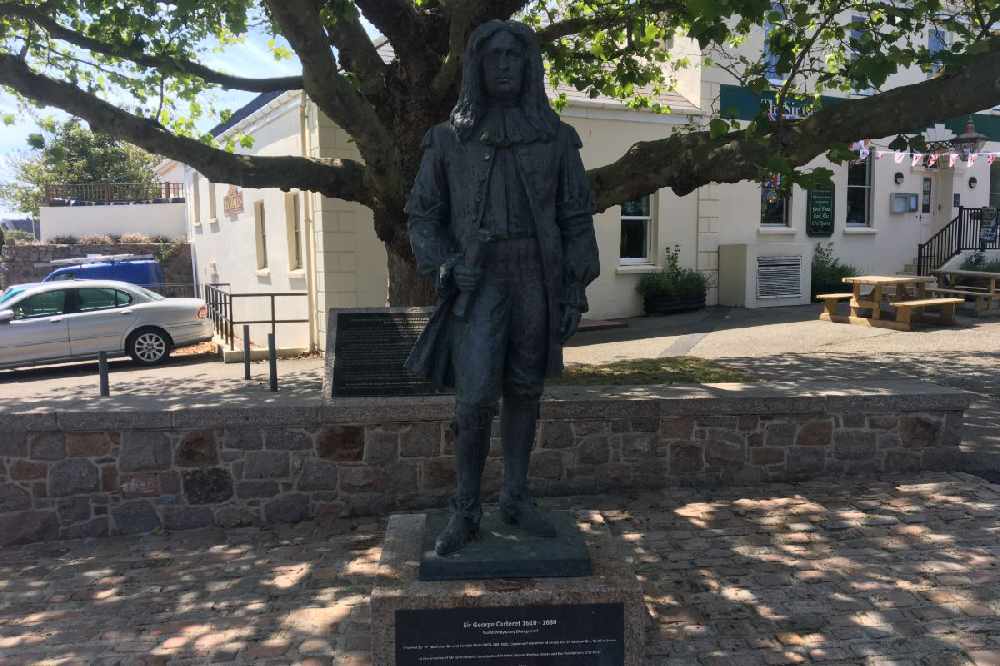 If Deputy Tadier's proposition is approved in full, the Chief Minister will be tasked with commissioning an audit of all Jersey place names and memorials that relate to former slave traders 'in order to info work on understanding and explaining the full contribution of the slave trade to Jersey's history'. That has to be done in conjunction with the likes of Jersey heritage and Black Lives Matter Jersey by 23 August 2021.
"Part 3 of this proposition is not about rewriting history or even asking for place-names to be changed. It is about understanding that there are histories (plural) and that those histories change depending on who is narrating them. It recognises, too that history is a living thing and that history is being created now." - Deputy Montfort Tadier.
It's due to be debated on 14 July.