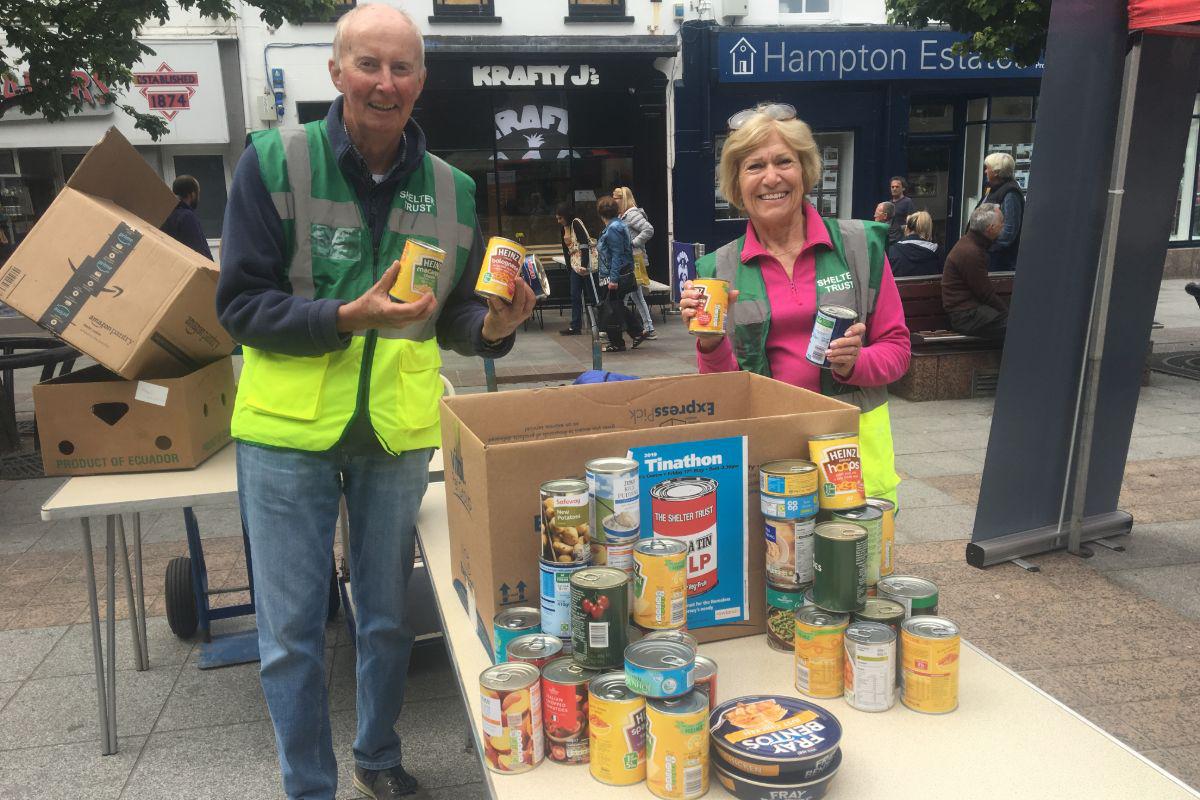 Islanders have shown their generosity, taking canned food to West's Centre for this year's Tinathon.
Local supermarket shoppers have also been donating tins for the last few weeks.
This year marks the 11th annual event, with previous years raising several thousand cans for the Shelter Trust.
The cans will be used in the charity's residences or given out as food parcels to islanders in need.
More than 5,500 tins of food were donated by the public, schools and businesses in its 2019 appeal.
Organiser Richard Robins says: "This is a great result for us and will be a valuable supplement for Shelter's food supplies in the coming months".