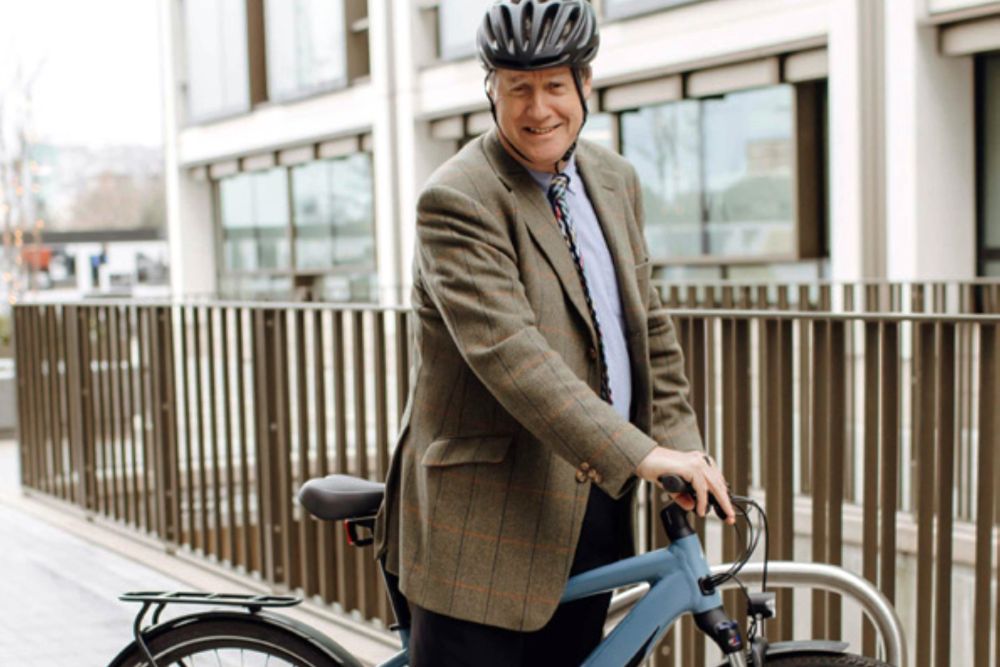 The government has agreed a plan to tackle car-use in Jersey.
A host of 'decision-making principles' have been set.
They include improving transport options, making walking and cycling more attractive, investing in a better bus system and encouraging the use of zero emissions vehicles to reduce pollution.
That was agreed after Infrastructure Minister Deputy Kevin Lewis accepted a host of amendments from the Constable of St Helier.
Simon Crowcroft, who apologised for his strong criticism of the Minister's original plan, says it's now up to him to make these principles a reality;
"We need to work hard. We need to be motivated. The Minister needs to come forward with all of these plans for debate and hopefully they will include incentives that will get people on the buses, and incentives that will get people walking and cycling - not forgetting the mobility needs of those that are disabled and they must come first."
The measures that will now be worked on include trailing bus lanes around Liberation Station, investing nearly half a million pounds into school travel initiatives to cut the number of children being taken by car, free bus travel for carers, accelerating work on an Eastern Cycle Route and piloting the safe use of personal light electric vehicles.
The policy was passed 42 votes to 2.
£1.55m is allocated for the first phase. Deputy Lewis said now is the time for action:
"There have been complaints that we haven't done things in the past. That is because we haven't had the money. We do have the money now. It's all locked up. The key to unlocking that money is the Sustainable Transport Policy. This is the fast-start process. As soon as that money is unlocked we can be up and running."
An attempt by Reform Jersey's Deputy Rob Ward to make bus travel free for all under 21s failed after a tied vote.