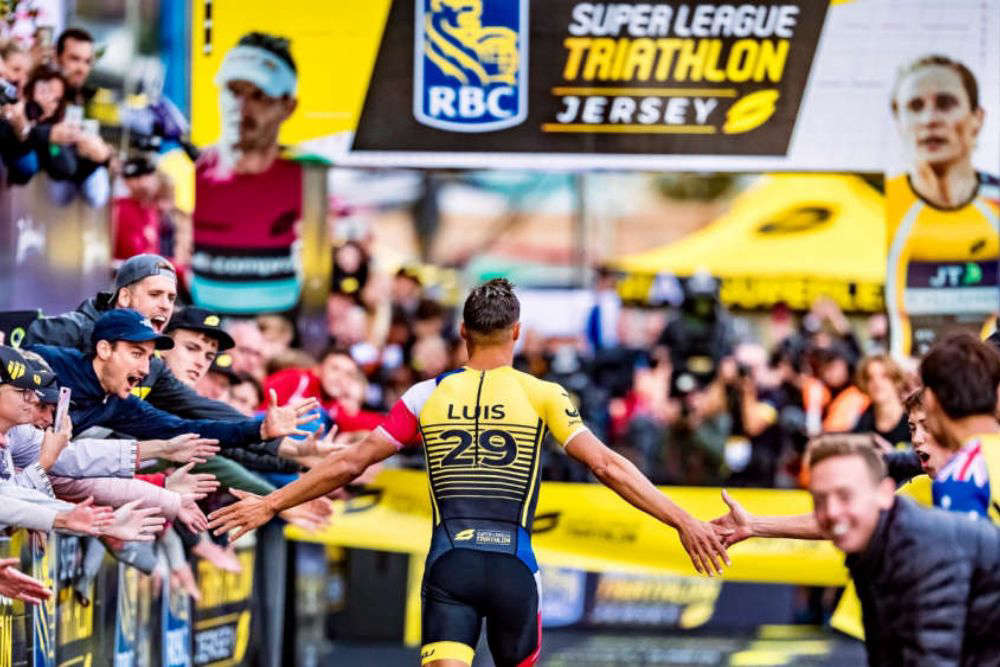 The 'world's fastest triathlon series' returns to Jersey this weekend (18 & 19 September), after last year's event was cancelled.
Some of the world's top athletes will once again take to the Waterfront as part of the 2021 swim-bike-run series.
The event returns after the 2020 triathlon was cancelled because of the coronavirus pandemic.
With Covid restrictions lifted, Jersey is able to host the "world's fastest" series for the fourth time.
There are some late changes to the line-up after two people tested positive for Covid-19.
Anna Godoy will not be competing, and Chris McCormack will be replaced on the commentary team by Richard Murray and Anne Emmerson.
SLT says both travelled to Jersey outside of the Super League group and are in isolation in line with government guidance.
Organisers say the rest of the group of returned daily negative tests throughout the Championship series.
Jersey's race is the third leg of the 2021 Championship, with athletes Vincent Luis and Jess Learmonth keen to take a step nearer to securing this year's Championship Series titles.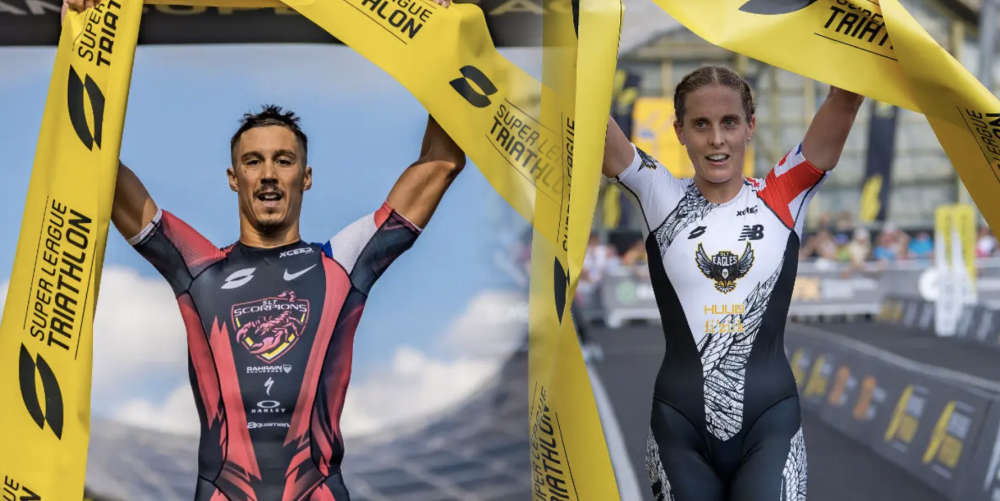 Vincent Luis, who has been successful in Jersey races in the past, is aiming for yet another win at his "favourite race".
"Taking the lead in the Championship Series is good, it's a lot better than being second. You miss the feeling of the finish tape in your hands.
My plan went well and now I have a little buffer in the overall leaderboard because one point goes very quick.
The bodies will be tired after these races but I feel confident and I will go all out in Jersey."
Jess Learmonth questioned her own ability ahead of this year's series, but is "absolutely over the moon" with her results so far.
"Winning two races, I am very happy now. I could come last in the next two and still be pleased, but I want to keep it going.
I thought I was too old and a bit slow for Super League, but in fact because you have to do it back-to-back-to-back I get better as I go along."
Olympic Gold Medal Triathlon Mixed Relay winners Alex Yee, Jonny Brownlee and Georgia Taylor-Brown will also be competing across the weekend alongside their teammate Jess Learmonth.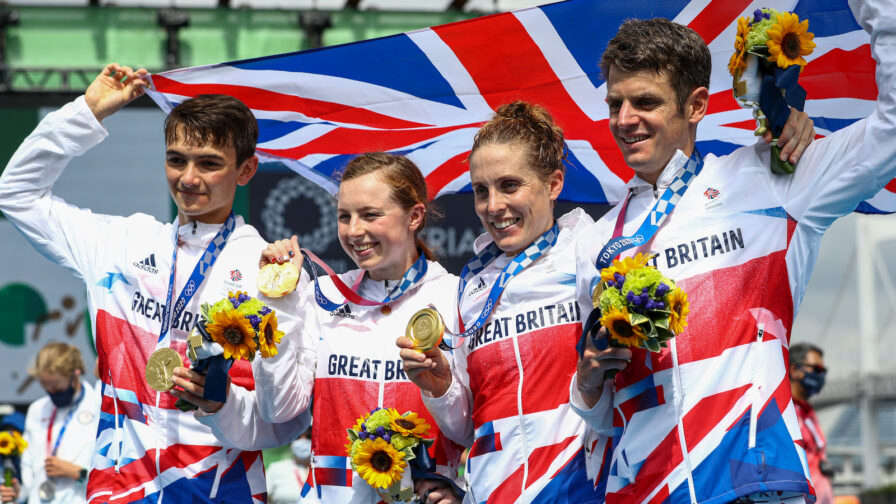 All four of Team GB's Gold Medal Triathlon Mixed Relay team will take to the Waterfront this weekend
As well as world-known athletes competing this weekend, spectators will also get the chance to see Channel Island talent shine.
Jersey's Ollie Turner and Guernsey's Joshua Lewis will be taking part in the event.
Ollie has represented Jersey in Triathlon several times in the past, including the 2018 Commonwealth Games.
"I'm looking forward to toeing the line with the world's best this weekend. Not got much to lose considering the calibre of athlete but I do have everything to gain. Having the home crowd is a super special experience and certainly helps me get those extra few %'s out of myself which can make all the difference.
Preparation wise I've just graduated from uni so been training full time all season. I had my best result of 2021 last weekend so I know I'm in good shape. Time to go out there and enjoy it now!"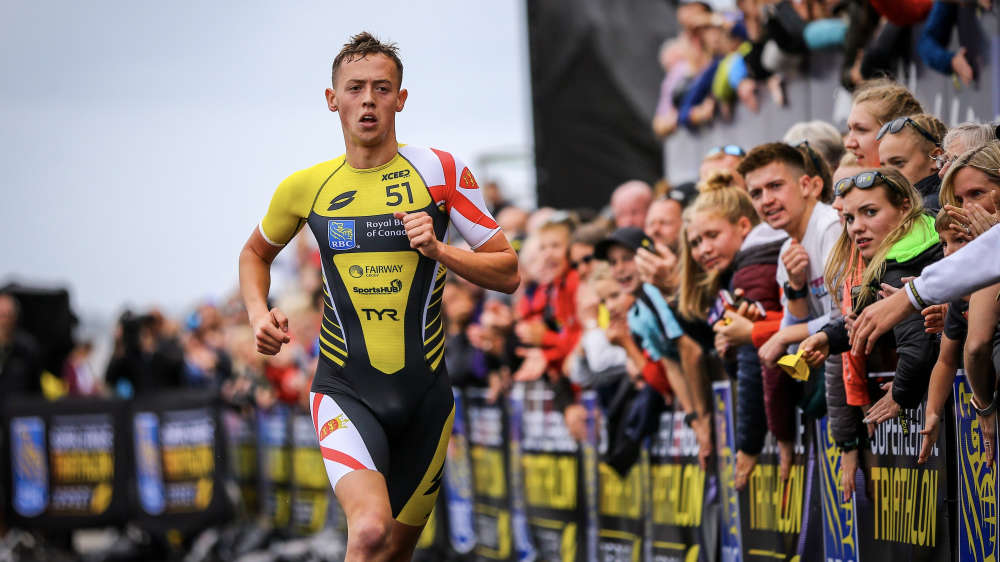 Several varieties of events will be taking place across the weekend.
On Saturday, spectators can view the Corporate Triathlon, the Women's Championship Enduro Race, the Men's Championship Enduro Race, then followed by the individual Youth and Junior Men and Women's races.
Sunday will host the Age Group Racing and the RBC Race for the Kids.
A full timetable and details on each event can be found here.
A Fan Zone has also been set up for spectators to enjoy over the weekend.
Food and beverages will be on offer, as well as a ​​Muay Thai Display, musical performances and the unveiling of the Dragon Fish Row boat.
Screens will also be located throughout the zone showing the action of the races.
Photo credit: Super League Triathlon