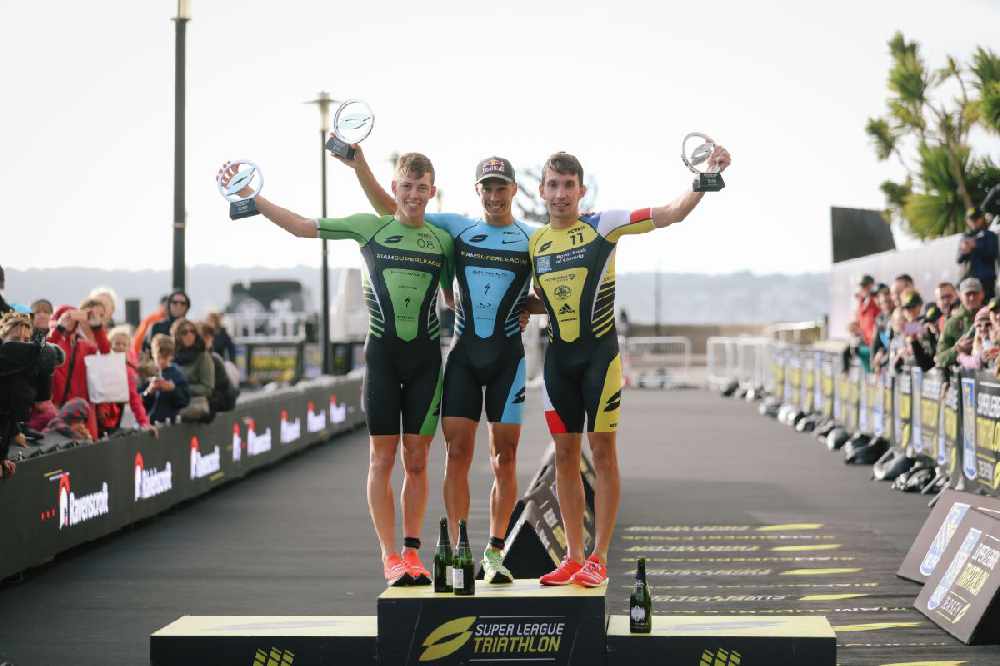 Jersey won't host the Super League Triathlon next month. It's been cancelled because of the Covid-19 pandemic.
The event normally sees the world's best triathletes compete along the Waterfront.
It has been due to take place over the weekend of the 19/20 September.
It is the latest large-scale event to be pulled because of the global pandemic.
Earlier this week organisers of the Jersey International Air Display called off next month's show, and last week the Weekender Festival was cancelled.
A Community Challenge has been set up in place of the SLT, to encourage people to keep active while raising money for local charities.
If islanders can collectively log 20,000 kilometres of swimming, cycling, running or walking between the 1st and 20th of September, sponsors RBC will donate £20,000 to Mind Jersey.
"It is so disappointing to be unable to hold RBC Super League Triathlon Jersey this year. However, I am delighted that our partners continue to support the event and that we will be able to engage with the community without interruption.
RBC Super League Triathlon Jersey will exist virtually this year and we would really love to see the community get involved.
This challenge is for everybody, whether they are a triathlete or simply taking their dog for a walk. It's about clocking up the distance as a community to secure a huge donation that will make a big difference to a charity that is more important than ever in these difficult times.
"I would like to thank all of our stakeholders, partners and the people of Jersey for their ongoing support. We hope this Community Challenge is embraced and we look forward to returning to Jersey for another event in 2021." - SLT CEO Michael D'hulst
It would have been the fourth year the island hosted a heat of the swim-bike-run series. Jersey's government secured the rights to host the event until 2022, with a grant of up to a £250,000 a year.