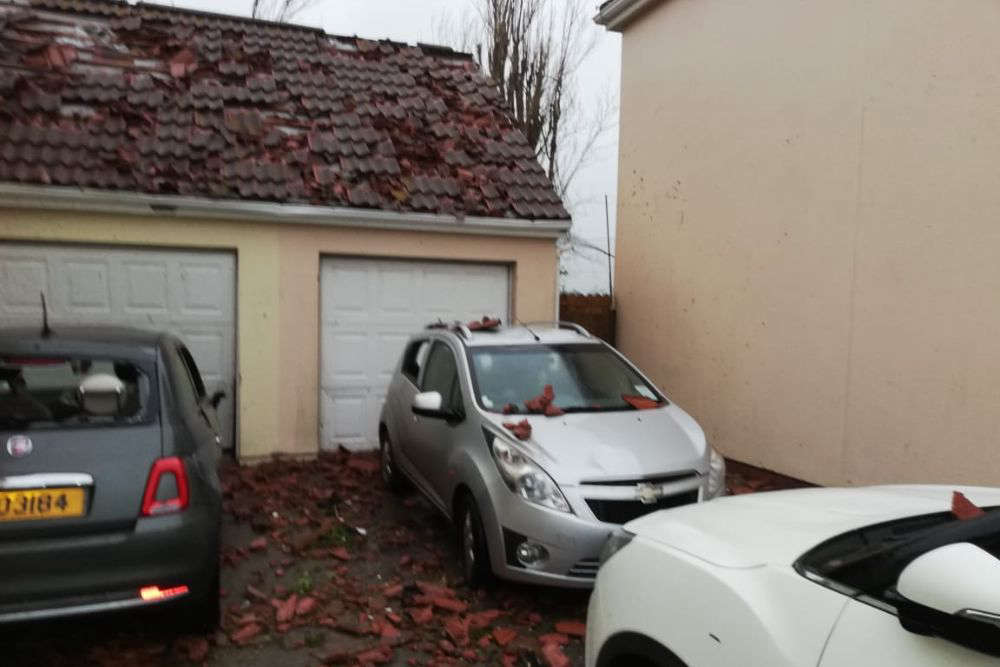 PICTURES: Homes and businesses across Jersey have been devastated hurricane force 100 mph winds and a tornado that ripped through eastern parishes.
Daylight has revealed the extent of the destruction caused by Storm Ciarán.
Scenes of devastation across Jersey now visible in the daylight #StormCiaran pic.twitter.com/w56wMZqlpz

— Consumer Carl (@CarlWalker7) November 2, 2023
40 people were forced from their homes overnight, with three people taken to hospital.
Jersey Met reports of a 'tornado' touching down in St Clement. Social media pictures show serious destruction to houses in its path.
Certainly looks like a tornado hit it. #StormCiaran #JerseyCI pic.twitter.com/fzzqjamx6j

— Ollie Taylor (@mailolstar) November 2, 2023
Roads around the hospital remain closed as emergency services became concerned about the safety of part of its roof.
The Grand Jersey Hotel on St Helier seafront - which dates back to 1891 - has had some of its cladding ripped off by the hurricane force winds.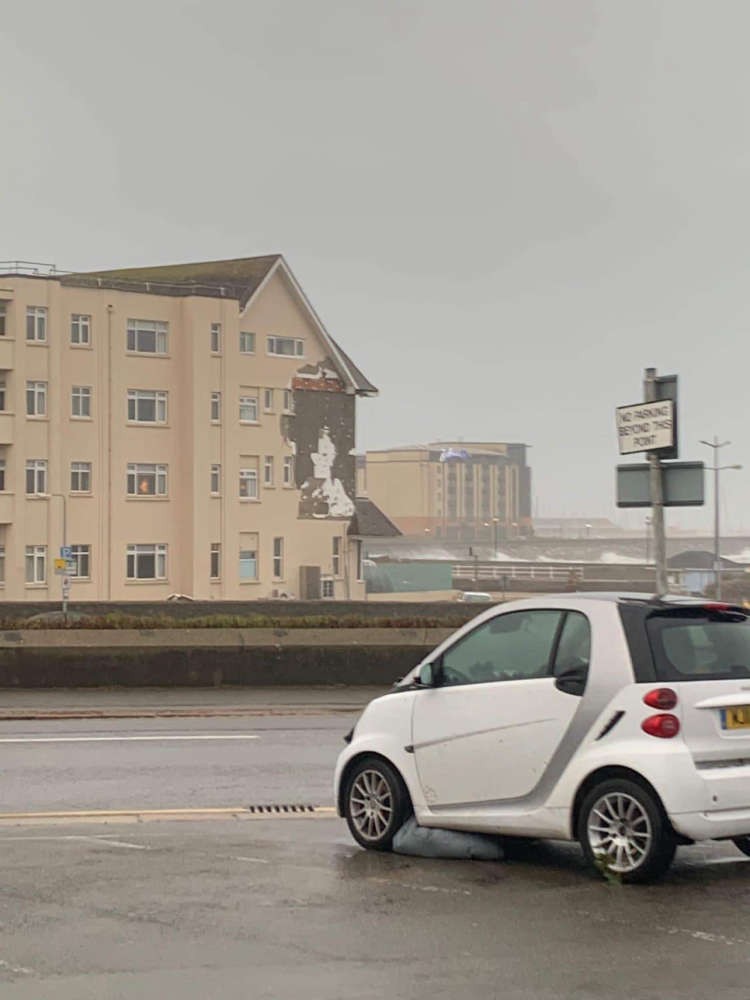 Credit: Jake O'Connell
Countless trees are down across the island. Islanders are asked not to report them to the police, who are receiving unprecedented volumes of calls.
Fire crews, tree surgeons and Infrastructure and parish staff are dealing with the debris.
But with reports to Channel 103 that St Martin alone as lost trees numbering in the hundreds, the clear up will take days.
Roofs, sheds, fences and cars are among the other casualties.
Bel Royal this morning pic.twitter.com/gZbaU0zT3B

— Marc Le Cornu (@Marc128) November 2, 2023
Yes that's a neighbours roof on the road, we've only lost about 20 slates off the roof 🤞Stay safe folks #StormCiaran #Jersey @TheOnlyGuru @jerseyruddy @AlexSpiceley pic.twitter.com/jz9TizSbJr

— JJ Gallagher (@jjgallagher3) November 2, 2023
The Padel Club in St Clement was brought down.
Absolutely gutted for Scott at the padel club, this is really sad to see pic.twitter.com/z06FbU4kYQ

— Chris Duhamel 🏆💛💙💛💙 (@ChrisDuhamelJsy) November 2, 2023