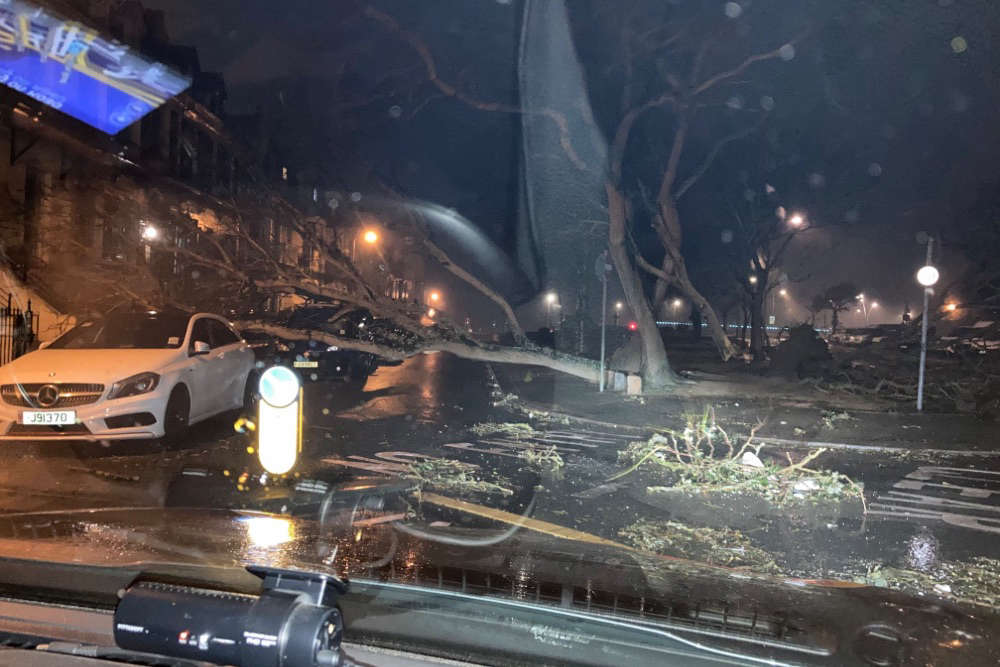 Three people were taken to hospital and 39 people were moved out of their homes in Jersey overnight as Storm Ciarán hit the island.
By 4am, Police said 29 adults and six children had been moved into hotel accommodation as the storm struck, damaging their properties with Hurricane Force 12 winds of up to 100mph.
A further four people moved to another address. A total of ten pets were also relocated.
Three people were taken to the Emergency department, though no details have been given on the reason for them needing medical attention.
Jersey Fire and Rescue said it had responded to 53 calls since 6pm, and more were still coming in.
Many buildings have sustained damage including the Grand Hotel on the Esplanade.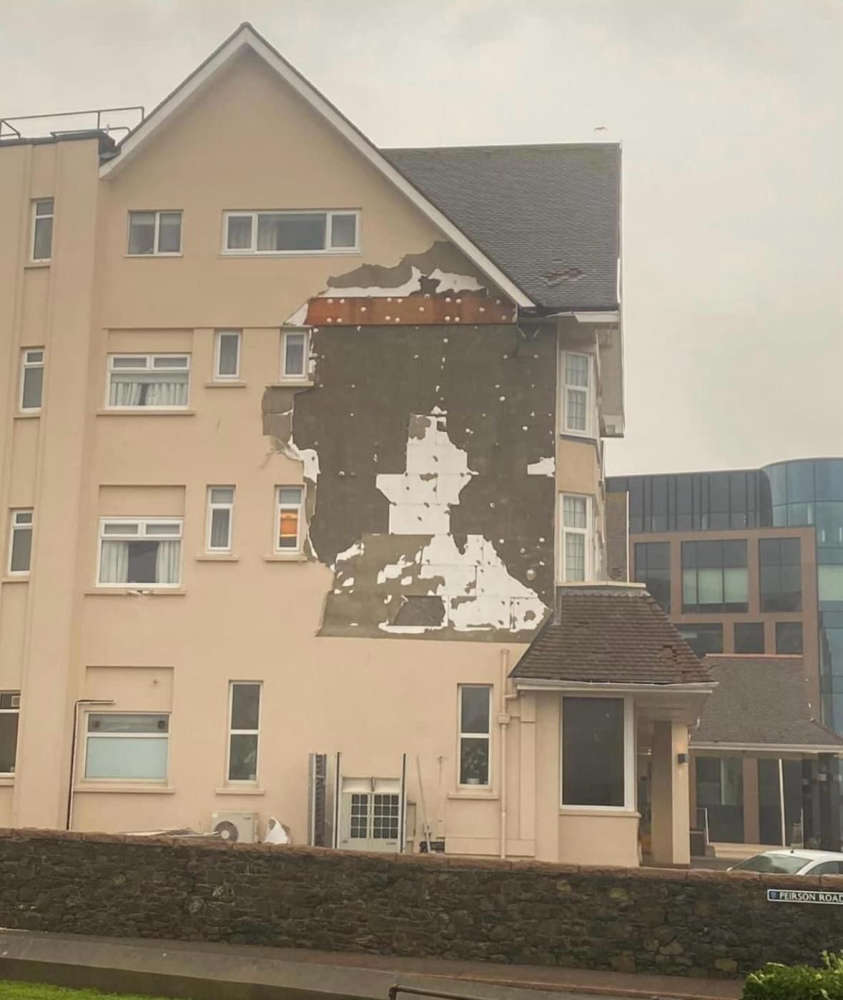 Jersey Met has confirmed to Channel 103 that it has received reports of a tornado associated with thunderstorms.
It's believed to have ripped through the eastern parishes from St Clement to Fliquet in St Martin.
A government spokesperson said:
"Storm Ciaran has brought winds reaching Hurricane Force 12 to the Island with gusts recorded by the Jersey Met weather station at St Helier Harbour up to 83 knots / 96mph peaking around 4:30 a.m. this morning, but continuing to reach violent storm force 11 at 7 a.m.
"We have received reports of a tornado associated with thunderstorms and significant hail and rainfall around midnight."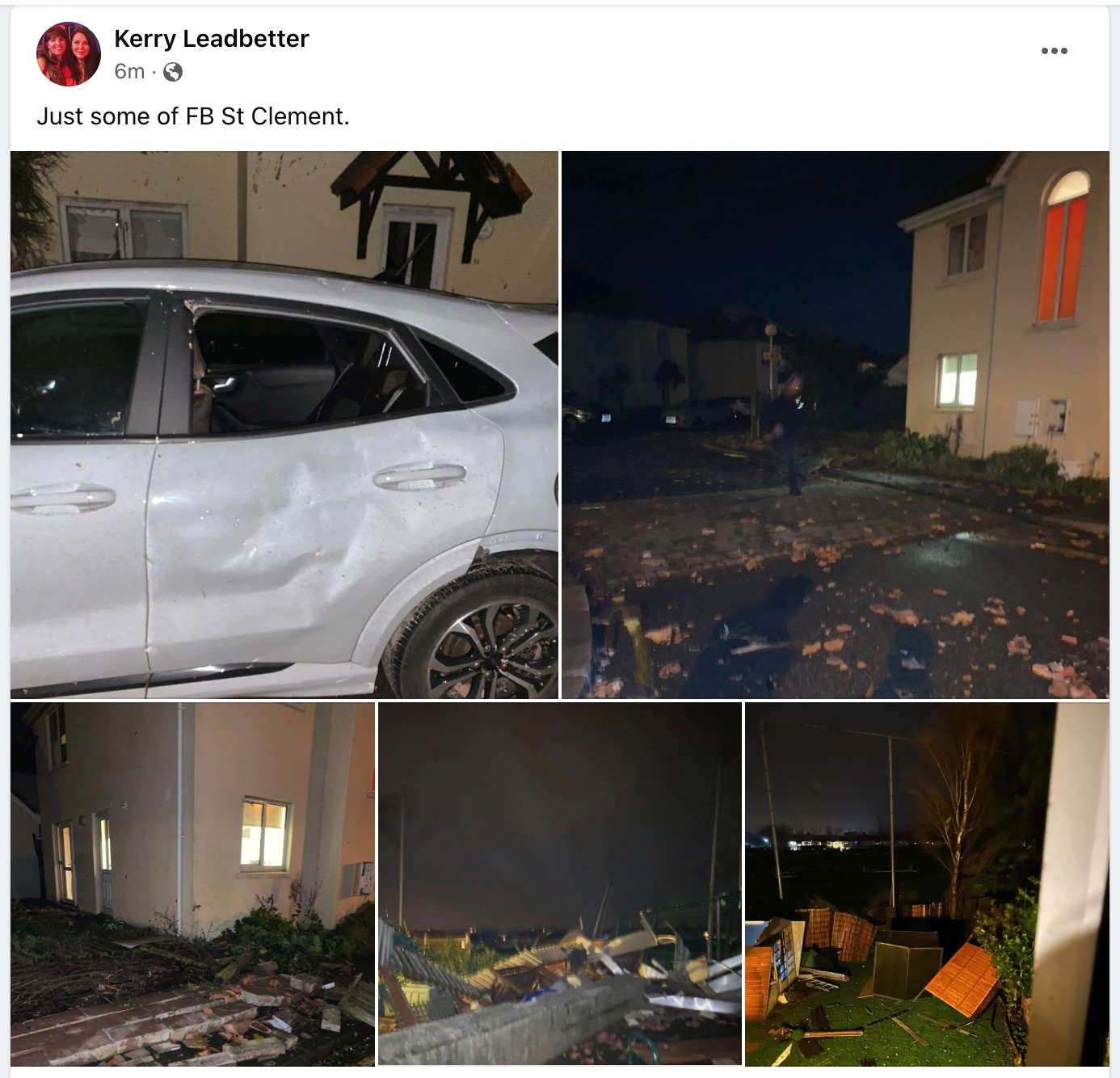 In what is an ongoing situation, Gloucester Street is closed over concerns about the roof of the hospital.
It's understood babies on the maternity ward have been moved away from the windows.
Gloucester Street will be closed in the next 10 - 15 mins as there are some concerns about an area of the Hospital roof. Honorary Police are managing the road closure. Stay away from that area but better still just don't venture outside while conditions remain dangerous.

— States of Jersey Police (@JerseyPolice) November 2, 2023
This is the moment a bedroom window in St Clement, Jersey, shattered and woke up a mother and her baby was captured on camera.

A red weather warning is in place for the Channel Islands 🔗 https://t.co/QL9Ncj3RPn pic.twitter.com/QZef6m3NIu

— Sky News (@SkyNews) November 2, 2023
Many islanders who had managed to get to sleep were awoken around midnight by an intense and violent period of thunder and lightning, with huge hail stones falling and causing damage.
Listen to the sound of ice bombs falling in @StHelierJsy during violent #StormCiaran thunder storm, as captured by my eldest. pic.twitter.com/YGCLitfMpH

— Consumer Carl (@CarlWalker7) November 2, 2023
The Parish of St Helier reported flooding at Westhill. Staff were deployed with sandbags.
Numerous trees have been felled by the destructive winds, and tree surgeons are out across the island to deal with the debris, accompanying Infrastructure staff and emergency services.
All fire crews are understood to be going escorted by chainsaw operators.
The government declared a major incident at midnight, and set up a multi-agency situation room.
It has also staffed a non-emergency helpline to alleviate pressure on the emergency services.
The phone number is 01534 612222.
At 6.15am this morning there had been 107 '999' calls and 270 calls to the non-emergency number.
Four times as many police officers than would usually be on shift have been deployed to help with the effects of the bad weather.
Jersey Water says it has teams on the group to respond if needed during the storm. The company is monitoring its reservoirs, treatment works and other infrastructure.
Reports of flooding should be directed to the emergency services.
Flights and ferries have been suspended and schools are closed. People are being told to stay at home.
The worst of the storm is predicted to pass at around 9am, but the winds will remain strong and ease only gradually through the day.
There is further concern for this morning's high tide, just before 9am - with more coastal flooding and storm surges likely.
Authorities are warning it could be more than a metre higher than the 11.5m expected.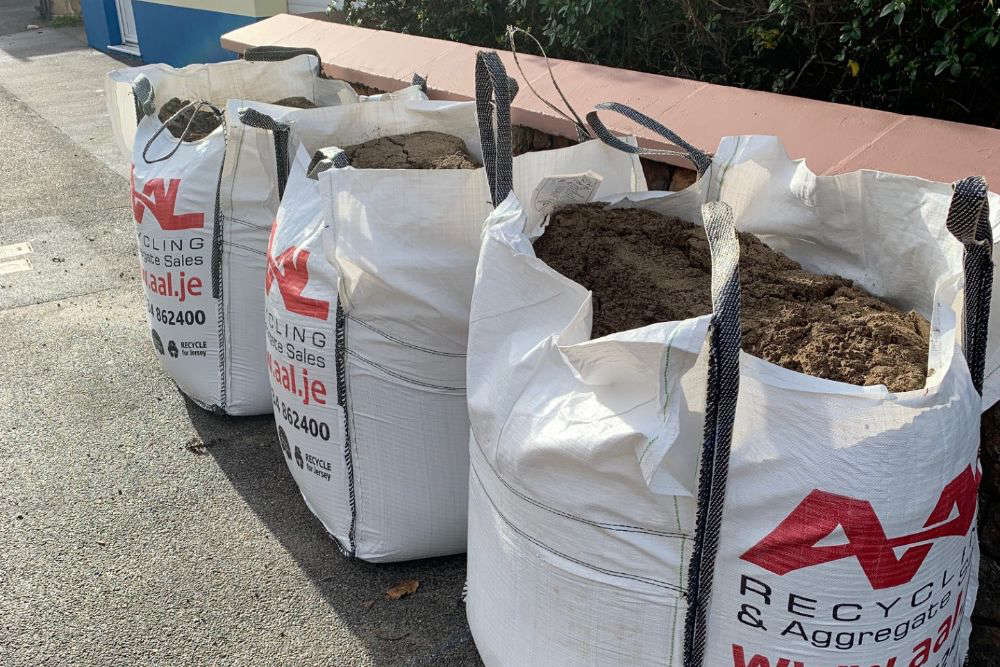 One tonne sandbags were placed at key coastal spots at risk of flooding.
People are also being told not to repair damage during the storm or go close to the coast due to debris.
Other useful non-emergency out of hours contact numbers are:
Jersey Electricity Company - 01534 505050
Island Energy – 01534 755555
Jersey Water – 01534 707302
Andium – 01534 500799
As a reminder, Islanders should always call 999 in the case of an emergency or States of Jersey Police on 01534 612612 for a non-emergency police response. Emergency Services will be extremely busy, so Islanders are encouraged to only call the non-emergency services public advice line if necessary.
🔴 THIS IS A BREAKING NEWS STORY