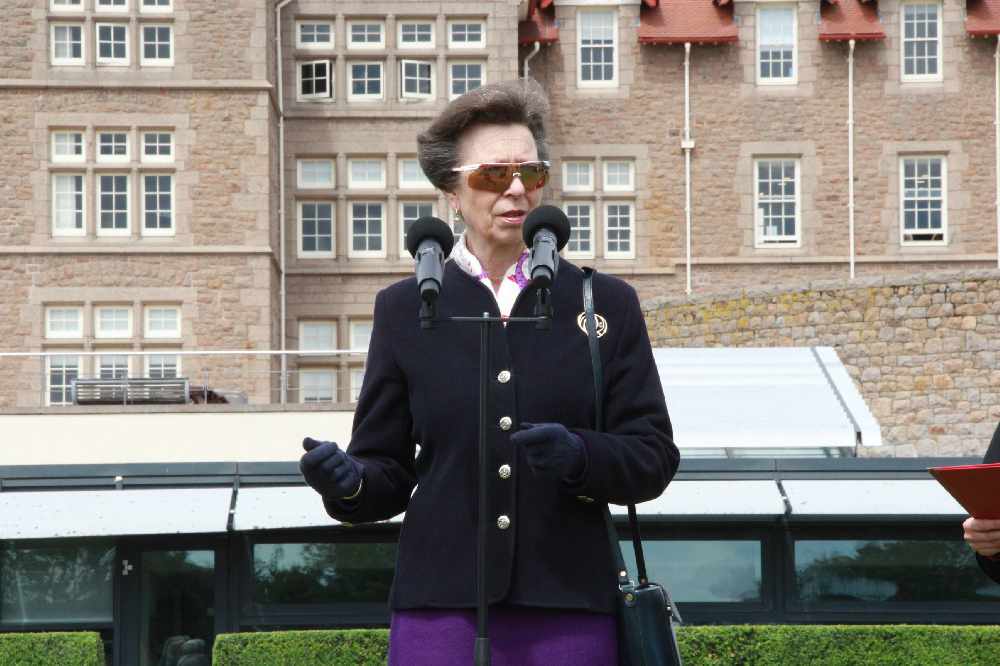 The Princess Royal visiting Jersey College for Girls in 2019
Princess Anne is due in Jersey for a royal visit to the island later this month.
Her Royal Highness will officially open the new Les Quennevais School building, along with the Strive sports training facility in St Peter and the new butterfly and tortoise house at Jersey Zoo.
She will also present service medals to members of the Jersey Field Squadron at a reception at Government House, and attend a memorial service for veterans buried in St Saviour's Churchyard.
The Princess Royal last visited the island in 2019, where she arrived by helicopter at the Royal Jersey Showground before having a picnic with students from Jersey College for Girls.
Jersey's Bailiff, Timothy Le Cocq, told States Members this morning that the visit is planned for Thursday 24th June.