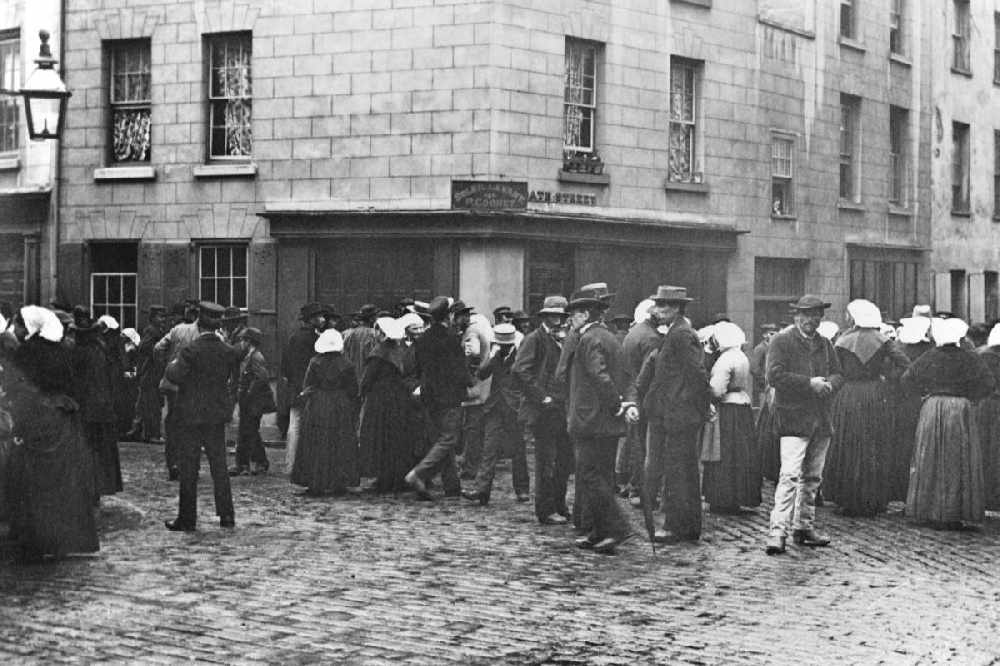 Breton workers in the French quarter of Town in around 1900. Picture Credit: Jersey Heritage.
Jersey Heritage is on the lookout for islanders with French roots for a new exhibition.
They would be invited to the archive to see and hold the original registration cards of their descendants for a piece called 'People Make Jersey'.
That will open at Jersey Museum next year.
Outreach Curator Lucy Layton wants to connect as many people as possible.
"We have a wonderful collection at Jersey Archive of registration cards. Everyone in the island who wasn't Jersey or British-born had to register.
"So we had this great collection from 1920 of photographs of people and all the details of where they were born in France, generally Normandy or Brittany. We're going to try and connect people with those family members."
Around 10% of islanders are descended from the French agricultural workers, who came to Jersey in large numbers in the late 19th and early 20th centuries. Around 2,000 settled in the island permanently.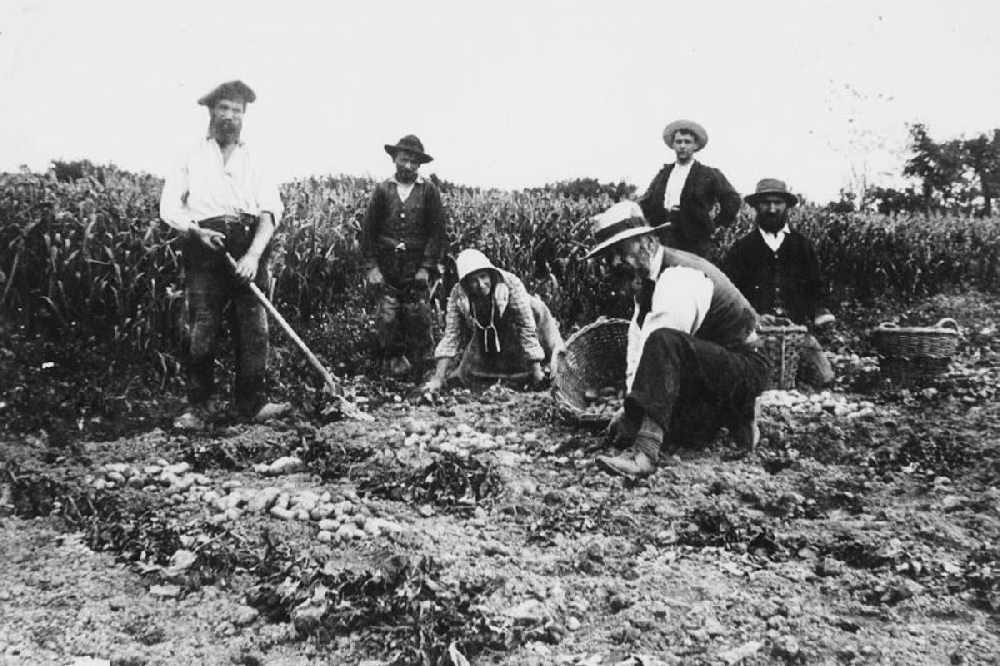 French farm workers at Brookhill Farm in St Saviour.
"We're going to invite them (people who come forward with French roots) to the archive and they'll get the chance to see the original registration card and then we're going to take a series of portraits of people holding their family member's registration cards.
"It would be a nice way of connecting people living in the island today with their French heritage."
Anyone interested in tracing their family's French roots is asked to email [email protected] or call 633305.