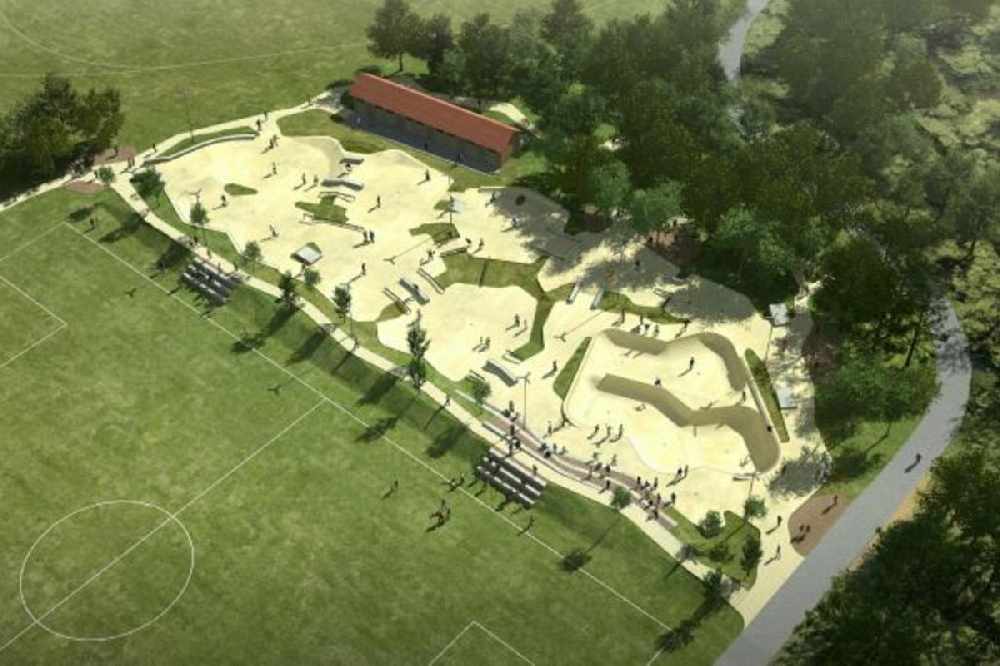 The planning application for a skate park at Les Quennevais Sports Centre has finally been registered with Jersey's planning department.
It was submitted with planning four months ago.
The government says the intention is to create a space that is attractive to skatepark users and welcoming to other members of the public.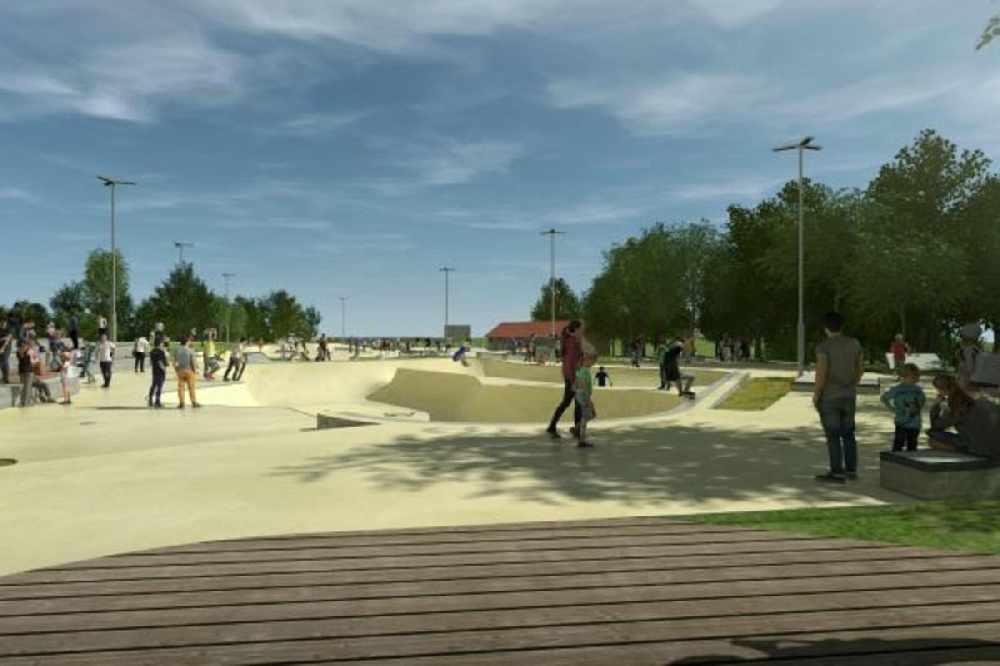 The area is currently used by Les Quennevais school and other people as playing fields.
The plan is to create an open concrete space with the surfaces contoured to create obstacles, ramps, features, and transitions.
There'll be areas around the park for resting and watching and a landscaped embankment along part of the boundary.
The youth shelter is set to be demolished as part of this project, to try and limit the risk of anti-social behaviour.




You can read more on the plans here.
The original aim was to have the skate park built by the end of January 2022 if planning permission was obtained by the end of July 2021.
However, that is looking very unlikely because of delays in getting the plans registered.
A Freedom of Information request published in May revealed that it's been delayed by approximately two months.
The Assistant Minister with responsibility for Sport, Deputy Hugh Raymond, told Scrutiny last month that the South Hill Gardens skate park application won't be registered online until the end of June because of 'more planning issues'.
The South Hill plans were submitted to planning in March.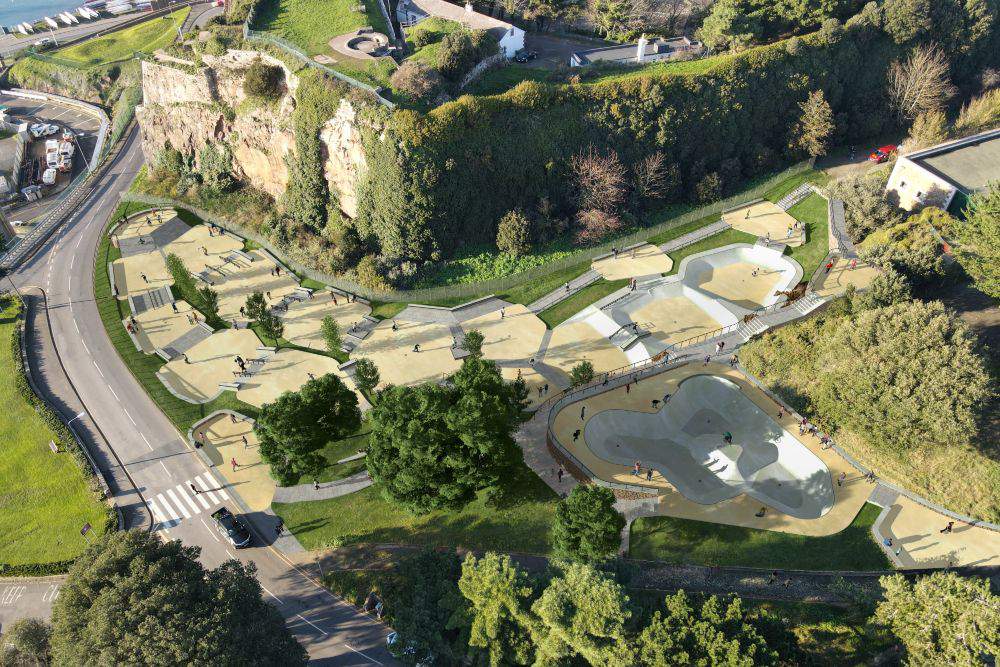 The Les Quennevais Sports Centre has been graded as a moderate risk of having planning permission refused, while South Hill Gardens is graded as a moderate to high risk of having planning permission refused.