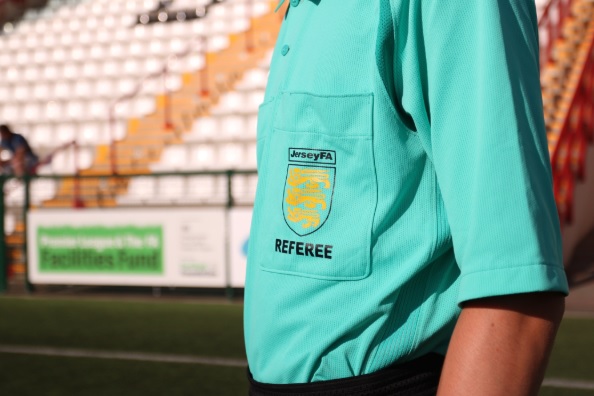 The Jersey FA says it's 'deeply disappointed' that referees are striking this weekend.
Officials are withdrawing from fixtures because of homophobic and racist abuse.
The JFA says a strike is the wrong course of action, and is urging refs to enter talks about dealing with persistent offenders.
A statement says it's unfortunate the game's reputation is again 'being dragged through the mud'.
The Jersey Football Association says assaults, intimidation and verbal abuse are clearly unacceptable but that there are sanctions in place to deal with such behaviour.
"Just last week a disciplinary hearing banned a local player for six months for grabbing a referee's shirt and aggressive conduct."
The Jersey Football Referees Association says a message needs to be sent out that assaults and verbal abuse of its officials can no longer be tolerated.
It cites a physical assault on a senior official and three teenage officials having to lock themselves in a changing room because they were subjected to prolonged insults and abuse from some junior players, their coach and some parents and supporters, as reasons for the boycott.
The JFRA says if it doesn't act now, local football will lose more referees, which it simply can't afford to do.
"Sadly the severity of recent events had led us to take this action, but hopefully this alone (for the moment) will make everybody involved in the game consider their actions and the potential consequences."