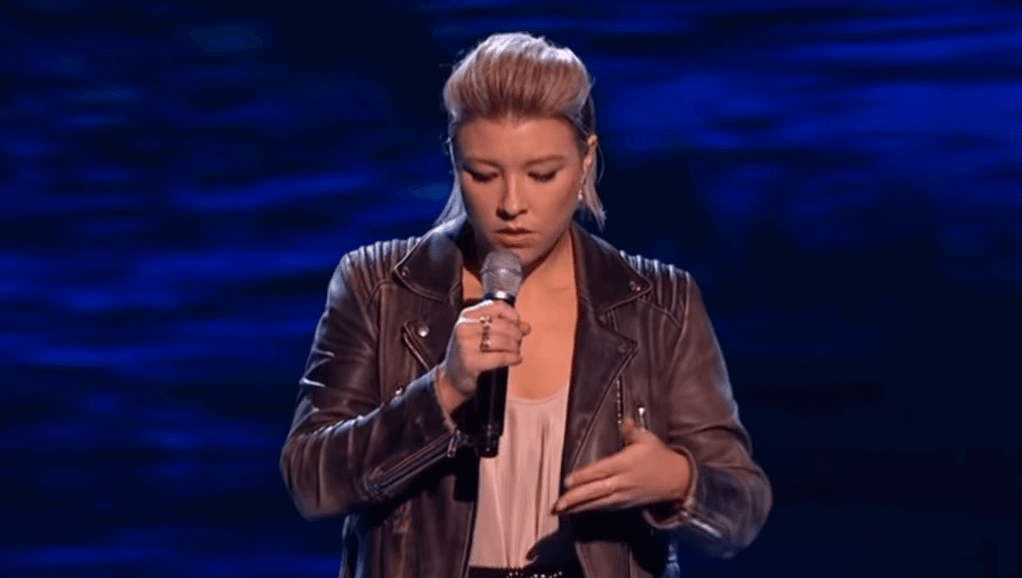 A singer songwriter from Jersey has impressed on ITV's The Voice.
Moya sang a version of Rag'n'Bone man's Grace in an audition that aired on Saturday night.
All four coaches turned their chairs for the 27 year old's powerful performance.
Moya previously enjoyed success five years ago, releasing an album and touring with Rod Stewart.
She told the show: "I came off tour and really wanted to write a second album and that's where it started to go wrong. That's the thing about this industry, one minute you're up and then next you're down and I don't think I was prepared for that.
I lost my confidence so much that I didn't think I was capable of doing this anymore. I decided to just put a hold on all things music and now I live with my parents.
Now I feel stronger and better than ever to take The Voice on and see if I can do this again. It's so scary but sometimes you just have to put yourself out there."
Jennifer Hudson, Will.i.am, Olly Murs and Sir Tom Jones were wowed and press their buttons to turn around.
"You have a wonderful tone and a passion, you have the whole thing." - Sir Tom
"Every single person that I know in the music industry that I respect has had crazy knockbacks. You have an amazing voice." - Will.i.am
"I think we could all sense that passion for your music through each and every note. It was special and I think that caught all of our attention." - Jennifer Hudson
"It was a real honour to hear you sing, that was amazing." - Olly Murs
Moya chose Jennifer Hudson as her mentor.