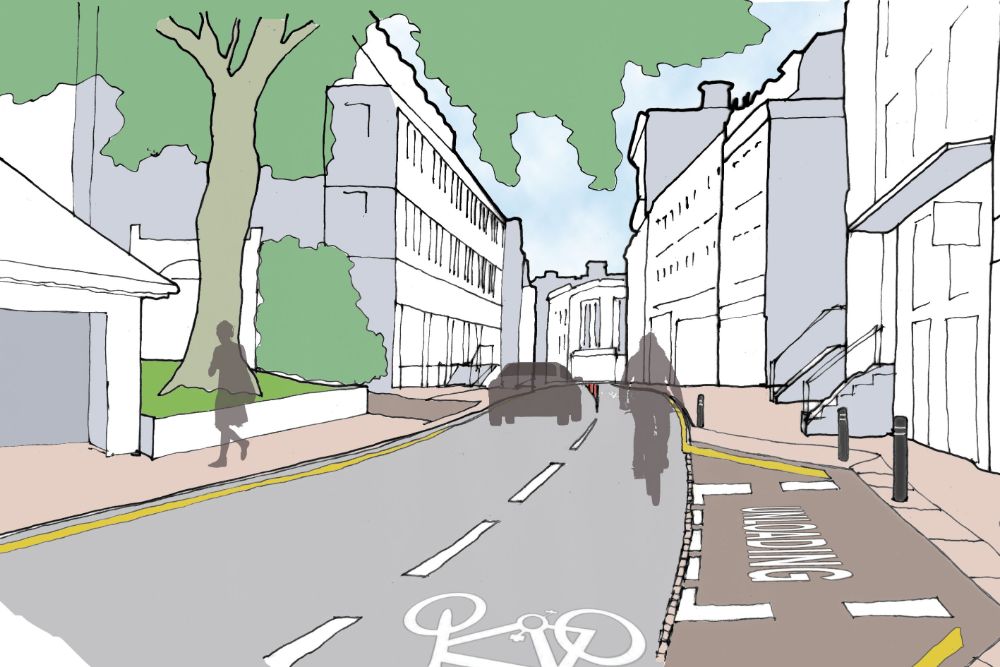 A 12-month trial to create a cycle lane on Hill Street is due to begin next Monday (14th June).
It will run between Halkett Place and La Motte Street, with bollards and new road markings installed.
The unloading bay next to Morier House will be removed, but the nearby one next to Dunnell's will be kept.
The Infrastructure Department says new unloading bays will also be created on Halkett Place.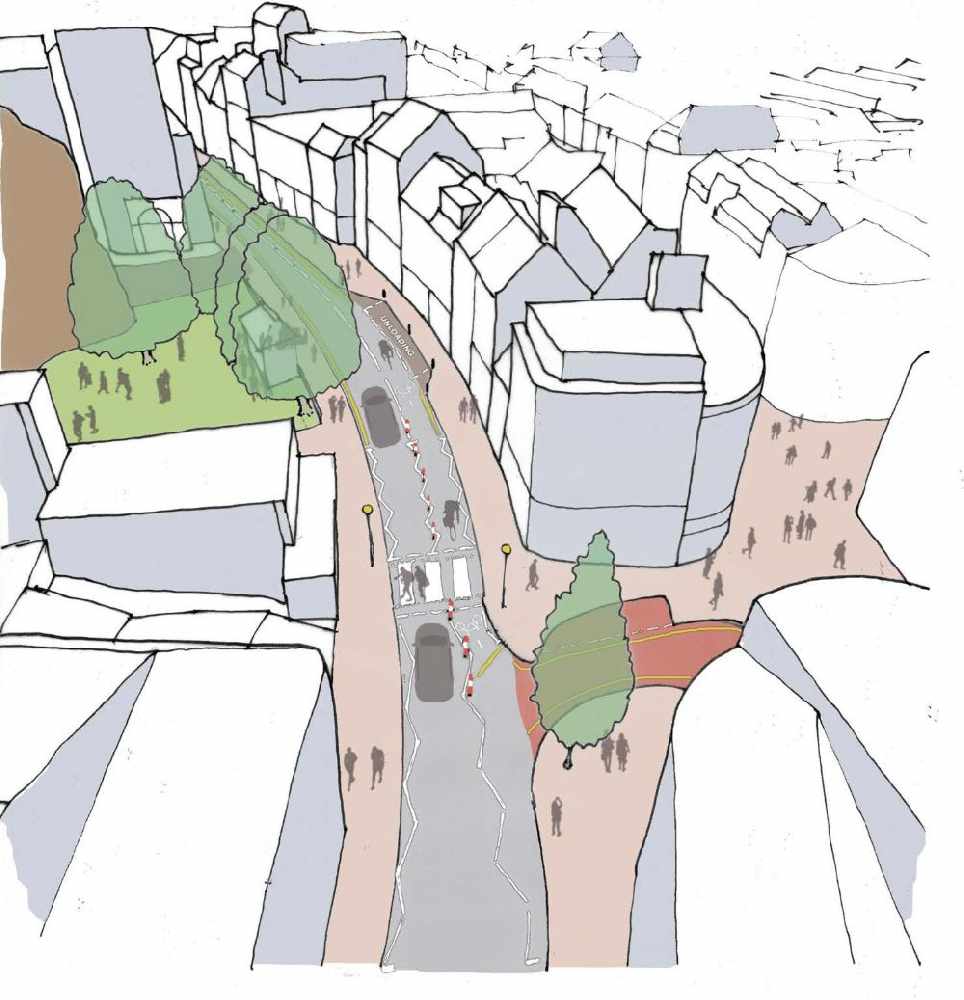 Jersey's government launched a public consultation last December, which 258 people took part in.
54% of the responses said a cycle path would encourage them to walk or use their bike on Hill Street.
63% of people who responded said they cycled or walked already.
Infrastructure Minister, Deputy Kevin Lewis says the move is a step in the right direction for encouraging active travel:
"Taking more cars off the roads, and increasing Islander's active travel in a safe, healthy, and enjoyable way through cycle paths such as these is a great way to work towards our aim of becoming carbon neutral by 2030.
"I hope more Islanders are encouraged to cycle through town and I look forward to any feedback from the public as we go along."