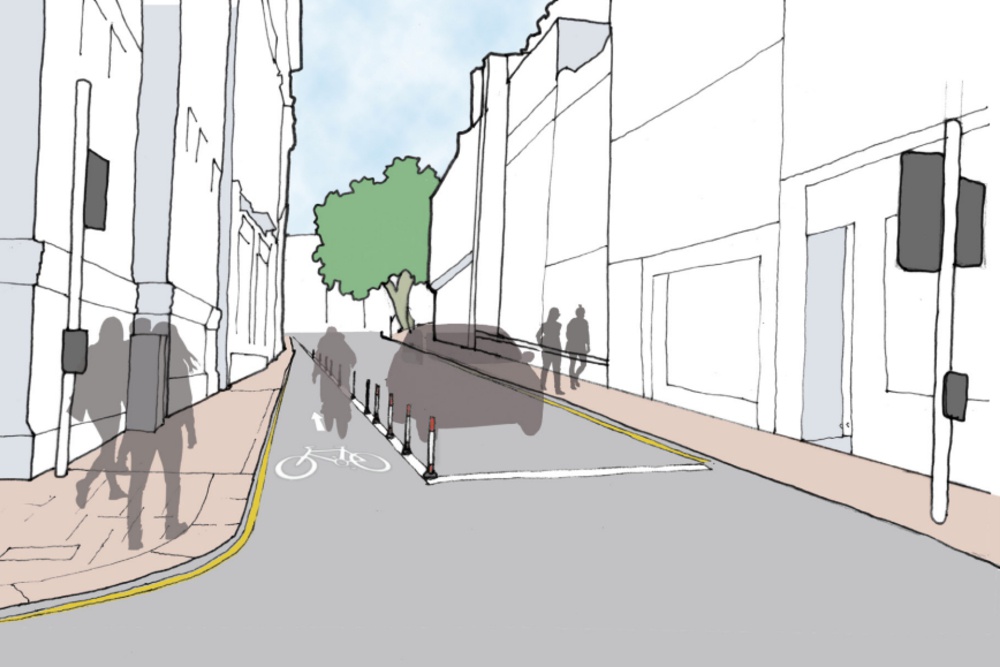 Roadside parking on Hill Street is being removed to make way for a new contraflow cycle lane.
A year-long trial of the new road layout is due to begin early next year.
The Infrastructure Minister, Deputy Kevin Lewis, says it will make it 'safer and more enjoyable' for people to cycle eastwards:
"It will enable cyclists to get from town to the east of the Island, or to the St Saviour schools, without having to go through the tunnel or around Mount Bingham.
The current road layout, with on-street parking.
"By improving the infrastructure, we are hoping to make cycling the preferred choice of transport for more people, and I hope that Islanders will give us their thoughts now, and during the pilot scheme."
Several parking spaces and the unloading bay next to Morier House will be removed.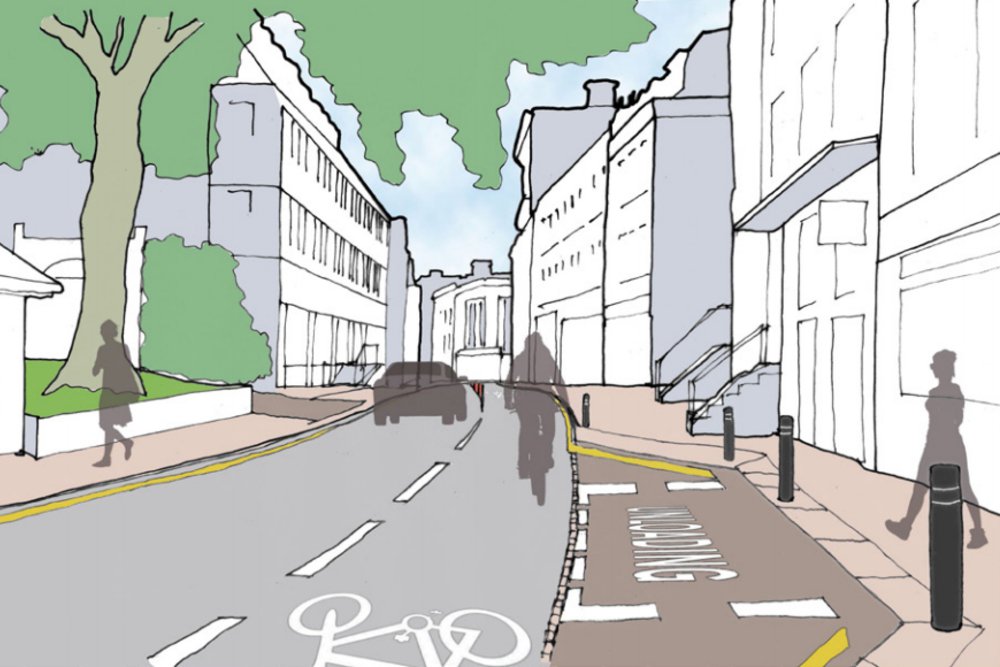 The Infrastructure, Housing and Environment Department will monitor traffic on the road, with more 'adjustments' possible over the course of the trial.
A decision on whether to keep the cycle lane will be made at the end of the year-long 'pilot' scheme.
Islanders are being invited to share their thoughts on the plans through Gov.je.