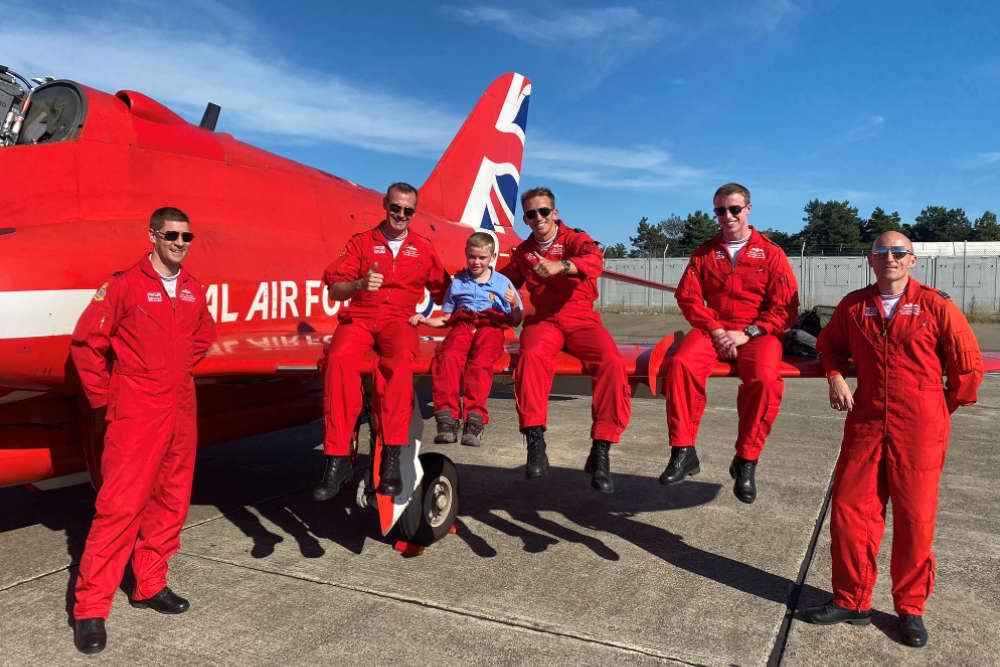 A 10 year old boy who has overcome the odds to raise thousands of pounds for charity has met his heroes.
Harry de Gruchy-Wilson, who was born prematurely with a genetic condition and told he might never walk or talk, has been introduced to the Red Arrows pilots.
Harry has overcome physical challenges to become an avid sportsperson, taking part in the UK Superheroes triathlon in 2018 and 2019.
It's just one of a number of fundraising events the Mont a L'Abbe pupil has take on in his short life to raise money to help other people. His three mile cycle ride for Children in Need featured on the BBC One Show.
In 2018 Harry was awarded the Child of the Year prize at the Pride of Jersey awards.
The 'huge' Red Arrows fan was given the chance to meet the display team and be shown around the famous planes.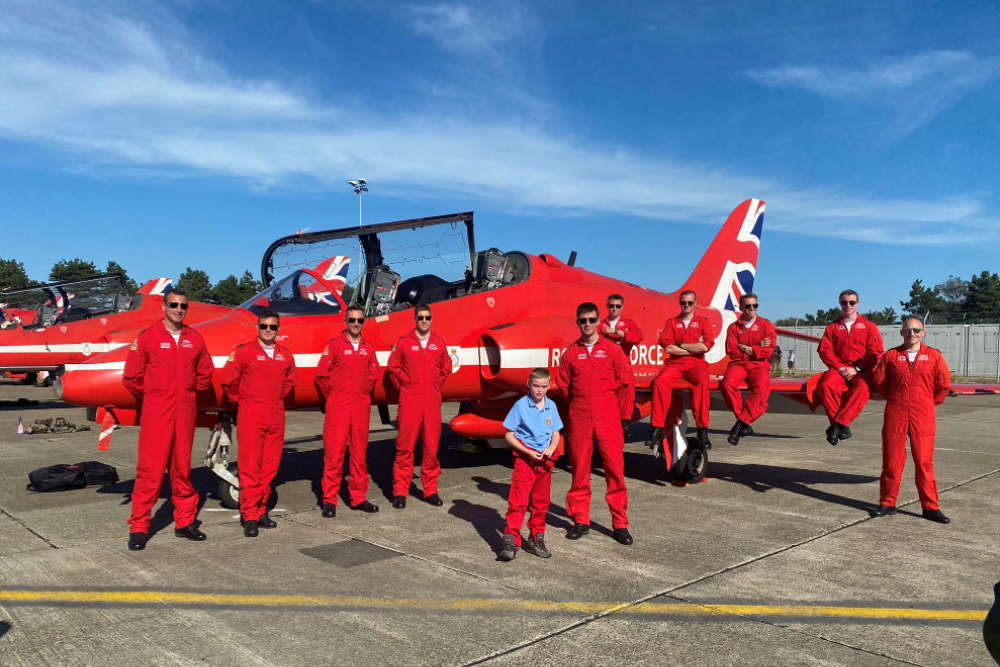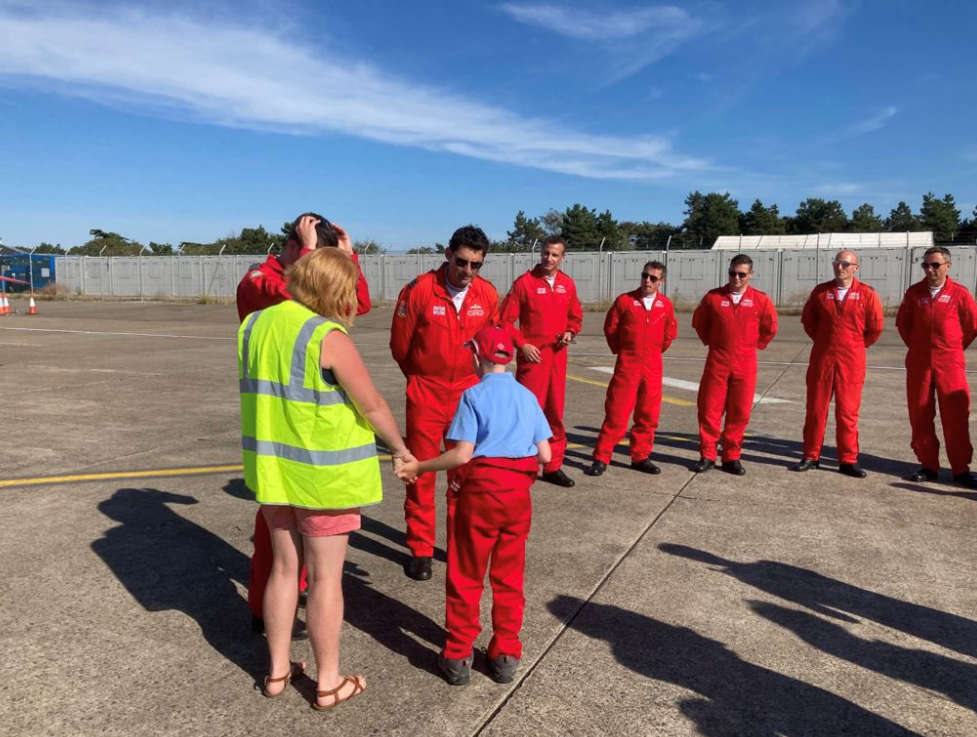 Mum Cirsty de Gruchy says it was absolutely incredible;
"They had photos with them, they let him sit on the wing of one of the jets, they took him around and let him explore. It was absolutely amazing - the time they took with him - we really didn't expect that.
Initially he went very quiet - he was just a bit awestruck! As time when on he was chatting away with them, and he took one of them by the hand. They were incredible with him and explained about the planes and what they did. It was very special."
He has been obsessed with them since he was really tiny. It was a real privilege and something we will never take for granted. We're so grateful to the Lieutenant Governor and Lady Dalton for making it happen. It was a precious memory that we will all hold forever, and that's something that he will have for his whole life."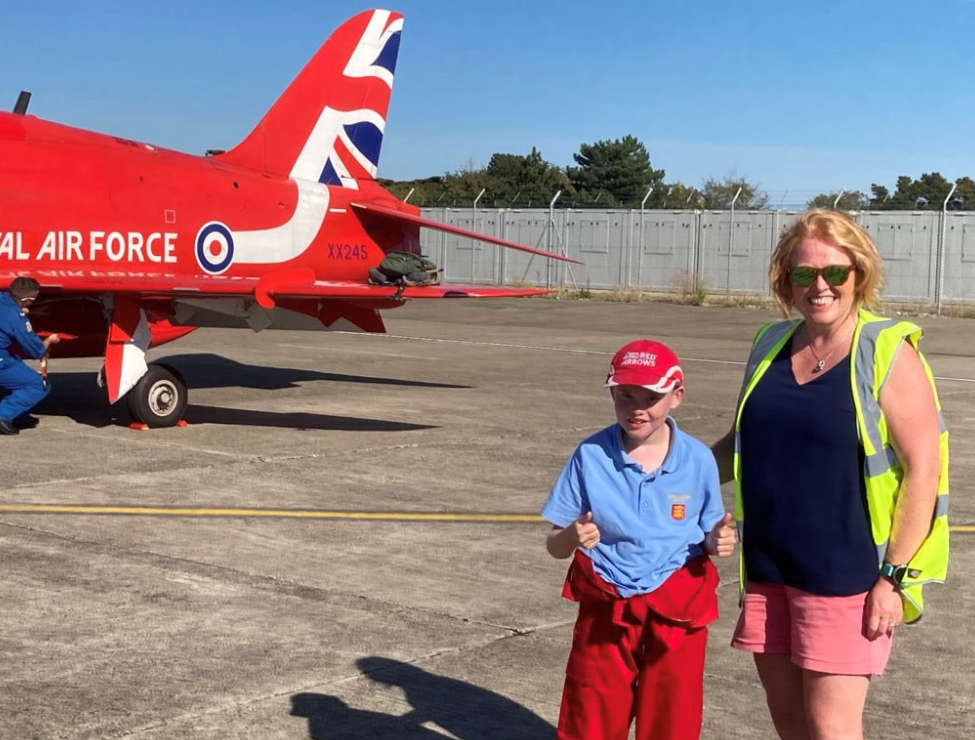 The RAF Red Arrows arrived in Jersey in spectacular style on Tuesday ahead of Thursday's Jersey International Air Display over St Aubin's Bay.