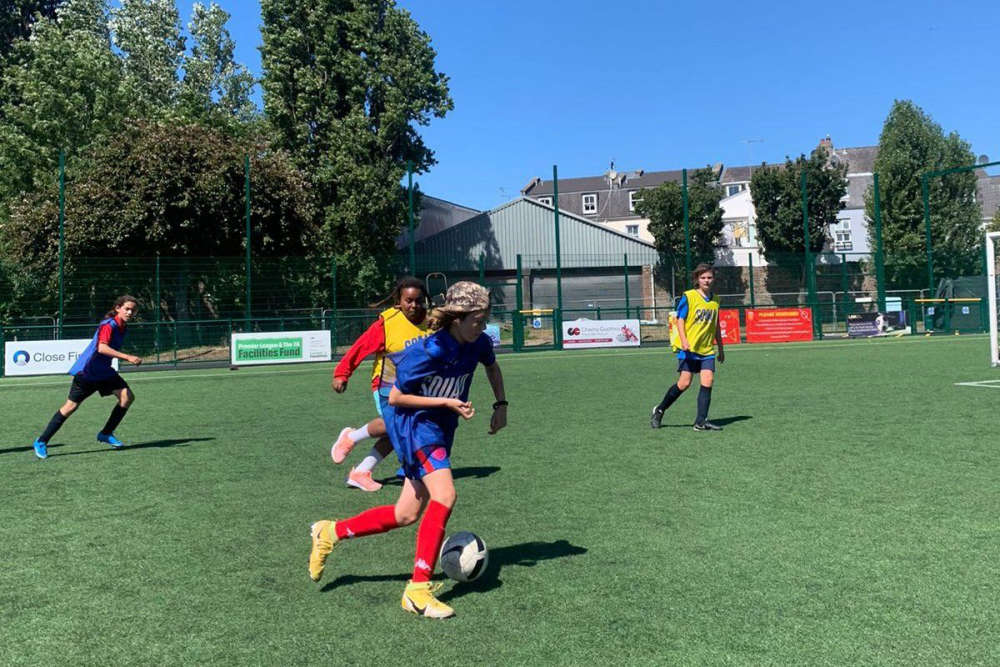 A Jersey FA community coach says it's great to see young girls so enthused about the game off the back of the England Lionesses Euros success.
30 girls went to the most recent community fun week at Springfield, with 25 more signed up for the next one.
FUN WEEKS | Spaces are still available for next week's #Jersey FA Fun Week 22nd-26th Aug.

We are delivering two courses at Springfield Stadium 3G.

- JFA Fun Week 'Mixed' (School Years 5-8)
- JFA 'Girls Only' Fun Week (School Years 1-6)

⬇️ Sign up now! https://t.co/gBGtlgAMCs pic.twitter.com/HVWeeh5AFG

— Jersey Football Association 🇯🇪 (@JerseyFA) August 17, 2022
120 boys and girls enjoyed a coaching session at Springfield Stadium last week.
Female football is being talked about more than ever after England won the European Championships by beating Germany after extra time.
Amy Tierney says it's great to see.
"The amount of England shirts that were worn - it has clearly left its mark on a lot of young girls we have in Jersey."
Even before England won the final, the JFA put on a 'Come and Play Festival' which was really well received.
"We had 80 girls sign up. They came down and it just had a morning full of football.
It was a great atmosphere and hopefully now that England have brought it home, that is something they'll look up to inspire them.
We're going to organise several more."
It has been a busy summer for football in Jersey.
Celtic academy coaches came to the island last month to work with around 100 Jersey boys and girls.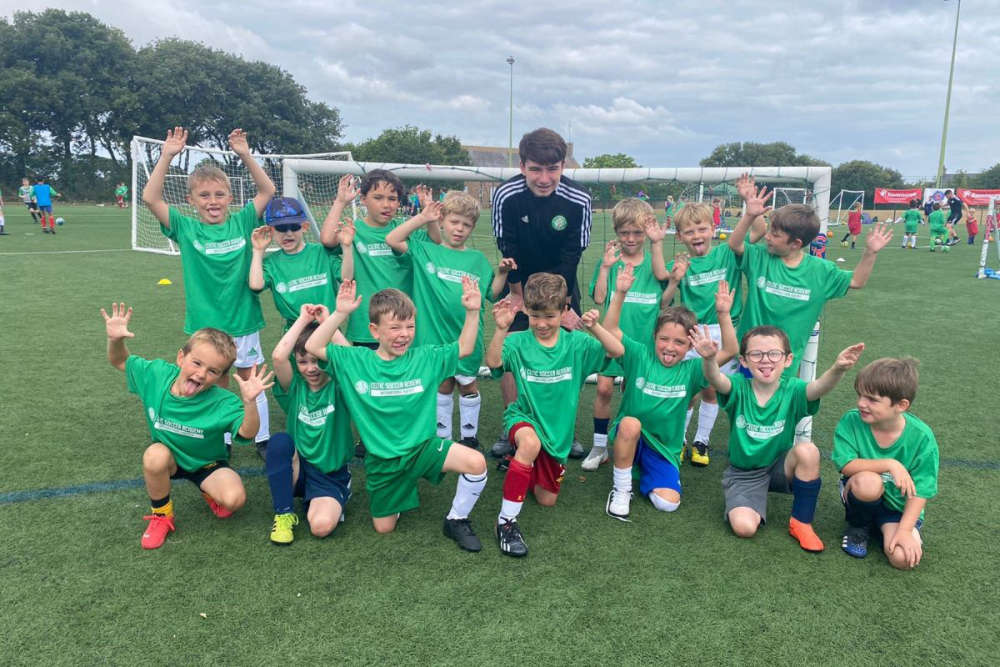 A new under-12 girls development division will be part of the new JFA Combination League season from October 2022.
Rozel Rovers, JTC Jersey Wanderers and St Lawrence will play regular fixtures and round-robin festivals on a Saturday morning.
"We've got three teams already signed up to that league and as they go up the age groups, that league will expand and then hopefully we can get new girls that will filter in and it will keep expanding."
Jersey FA has set a target of registering 80 more female football players by the end of 2024.