Around 100 Jersey boys and girls are being taught by the Celtic soccer academy at Haute Vallee.
The Scottish giants have teamed up with Jersey Scottish FC to help youngsters with their technique and encourage them to enjoy the game.
The sessions are taking place until Friday 29 July.
Lead Jersey coach, James Scott, says the coaches have been absolutely brilliant with all the children.
"They actually travel all around the world coaching. A couple of them have just got back from South Africa, a couple have just come back from America.
We've got five of them and none of them have been to Jersey before so it's a great experience for them, they've absolutely loved Jersey.
They've just got that experience and how to deal with, and coach, the children all day and every day.
⚽️ Celtic Football Camp - Day 1 ✅ Great day ✅

All the @CelticSocAcad coaches - Zeshan, James, David, Adam and Jack were amazing with the all the kids.

Great start to what is going to be an amazing week for all the youngsters.

Great to have @CelticFC in Jersey! pic.twitter.com/zv92EayZQM

— JS (@JamesScottJS) July 25, 2022
We speak to the parents as they sign them in in the mornings and they sign them out in the evenings and they're all saying how much they're enjoying it.
Some of them are just getting to the first time they've come along to experience a week-long football camp and they're shattered by the time they get home and they're sleeping well!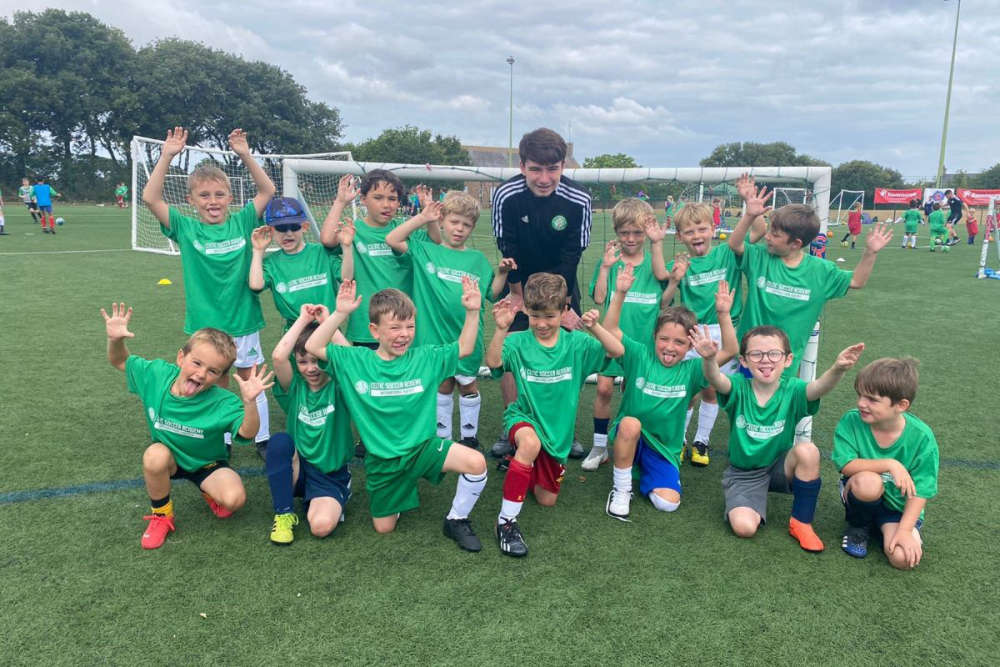 All the feedback has been very positive from all their parents and the children. All the boys and girls are loving it."
The coaches travel all over the world to represent Celtic.
Some of them are currently in County Meath and Mullingar in Ireland.
James Quail is teaching the talents of the future in Jersey.
He says they're always on the lookout for the rough diamonds.
"We're always looking for top talents to take back home, there have been so many players that have been introduced that way.
It's inspiring for the kids as well.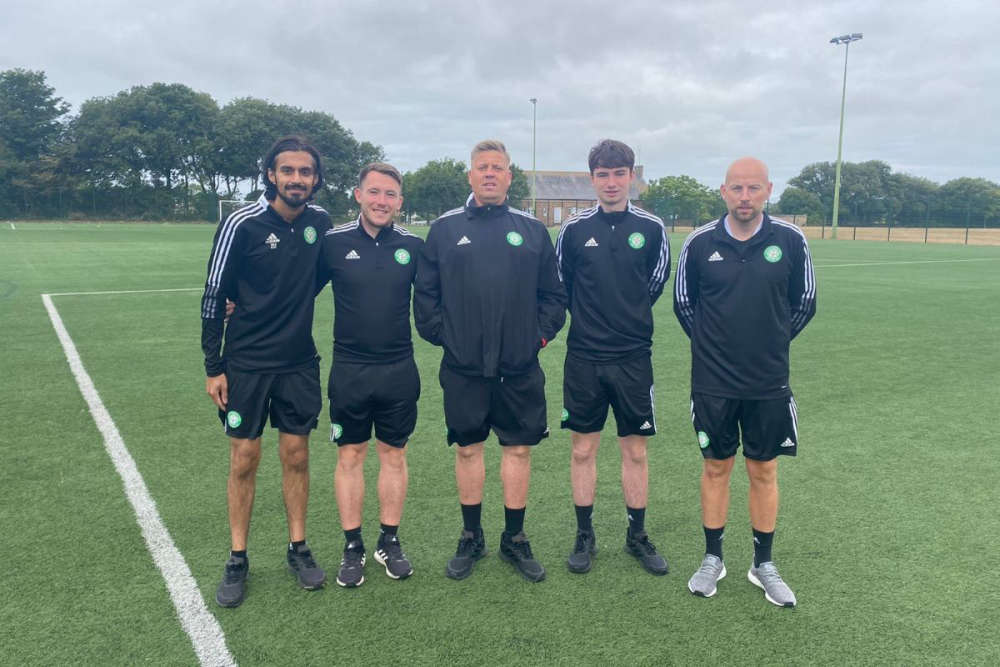 It's not just the football, we try and make them good human beings as well and really teach them the values of life and to be a Celtic player.
That is what we're all about as a club is good humanity and really looking after each other and showing the values of being a really good human being."