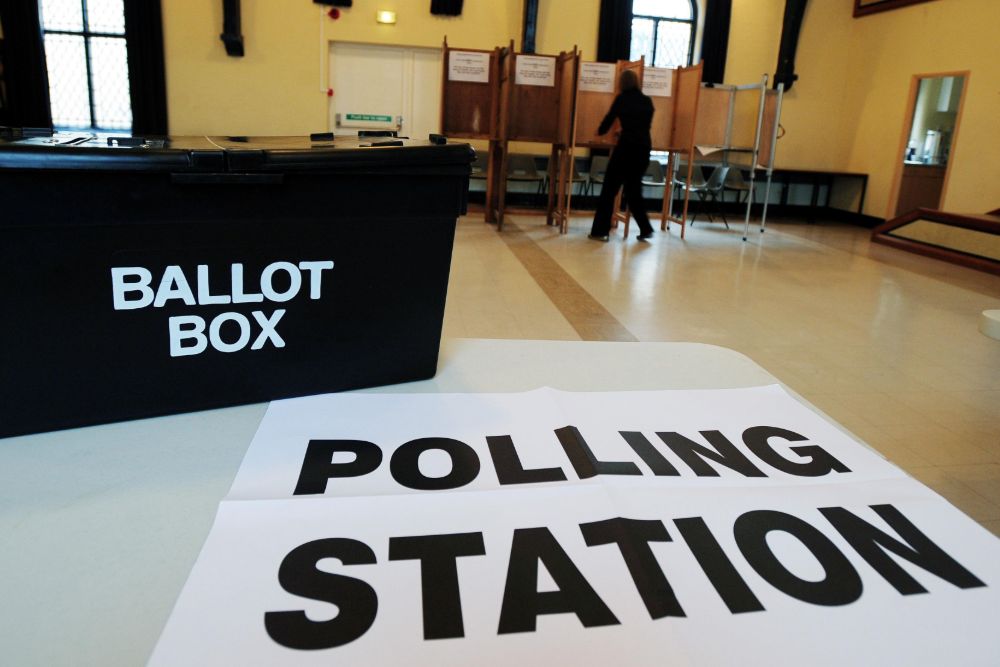 We now know the full list of who is standing for election in Jersey next month.
A total of 92 candidates are hoping to form the next States Assembly.
Voters go to the polls on Wednesday 22 June to choose 37 Deputies across nine constituencies and 12 parish Constables.
The electoral system has been overhauled and the role of Senator has been scrapped.
It means none of the next tranche of politicians will be elected with an island-wide mandate.
Instead, voters will choose deputies to represent their constituency - either an area of St Helier, a parish, or a 'super district' of multiple parishes.
Some are standing as a member of a political party. Reform Jersey, The Jersey Alliance and a coalition of the Jersey Liberal Conservatives and the Progress Party are all fielding candidates.
Reform Jersey and Jersey Alliance are each fielding 14 candidates.
The former have candidates in seven of the nine electoral districts, while the latter have candidates in every district.
The coalition of the Jersey Liberal Conservatives and Progress Party have fielded nine candidates.
Some independents have formed a group called 'Better Way'.
There are 56 independent candidates.
Candidates for Deputy:
St Brelade - 4 Deputies
St Clement - 4 Deputies
Grouville & St Martin - 3 Deputies
St Helier North - 4 Deputies
St Helier Central - 5 Deputies
St Helier South - 4 Deputies
St John, St Lawrence & Trinity - 4 Deputies
St Mary, St Ouen & St Peter - 4 Deputies
St Saviour - 5 Deputies
There are seven candidates contesting St Mary, St Ouen, and St Peter. They are David Benn, Helen Evans, Lyndon Farnham, Ian Gorst, Rowland Huelin, Kristina Moore, and Lucy Stephenson.
There are nine candidates running for the four seats in St Brelade. Current parish deputy Montfort Tadier will go up against Steve Bailey, Karl Busch, James Corbett, Nigel Jones, Helen Miles, Steve Pallett, Jonathan Renouf, and Moz Scott.
The current Chief Minister Senator John Le Fondré will stand in St John, St Lawrence, and Trinity along with current Home Affairs Minister Gregory Guida, current parish deputy Kirsten Morel, Assistant Minister Deputy Hugh Raymond and new candidates Andy Howell, Hilary Jeune, Elaine Millar and Mary Venturini.
Four of seven candidates will be elected to St Helier North. Current St Helier deputies Steve Ahier, Inna Gardiner and Mary Le Hegarat are being challenged by new candidates Max Andrews, Phil Romeril, and Ted Vibert. Trevor Pointon, who is currently the Deputy of St John, has joined Reform Jersey and will contest this constituency.
Reform Jersey candidates are dominating St Helier Central. Current assembly members Carina Alves, Geoff Southern, and Rob Ward will hope to be joined by Catherine Curtis and Lyndsay Feltham. John Baker, Neil Kilbey, Chris Tanguy, and Julie Wallman are also in contention.
There are ten candidates in St Helier South. Russell Labey, Judy Martin, and Sam Mézec are running for re-election and are joined by Tom Coles, Chris Hopkins, Angela Jeune, Nick Le Cornu, Jo Luce, Bernie Manning, Beatriz Porée, and David Warr.
There are more candidates standing for Deputy in St Saviour than in any other parish. Jeremy Maçon, Kevin Pamplin and Louise Doublet are running for re-election against Tom Binet, Jonathan Channing, Lee Cornick, Malcolm Ferey, Raluca Kovacs, former Treasury Minister Philip Ozouf, Mary O'Keeffe, Sophie Walton, and Suzanne Webb.
In St Clement, party leaders Sir Philip Bailhache and Sir Mark Boleat are hoping for one of four seats along with current parish deputy Lindsay Ash, and new candidates Ken Addison, Alex Curtis, Barbara Ward, and Karen Wilson.
There are six candidates running for three seats in Grouville and St Martin. New candidates Rose Binet, Guy de Faye, Philip Le Claire and Piers Sangan are joined by current States members Carolyn Labey and Steve Luce.
Voters will also choose their parish constable.
In four parishes (St Helier, St Mary, Grouville and St Lawrence) there will be more than one name on the ballot paper.
Even in the remaining parishes where only a single candidate is standing, voters will still have a choice of sorts.
If they don't support the person running for office they will be able to vote for 'none of the above' (NOTA)
If NOTA gets more votes than the candidate the seat will remain vacant and there will be a by-election at a later date.
It is to prevent anyone from being elected unchallenged. The outgoing States Assembly has 14 of 49 members who were unchallenged in 2018.
Candidates for Constable:
The Constable of St Helier, Simon Crowcroft - who has led the Town Hall since 2001 - will be challenged by Mark Le Chevalier.
Infrastructure Minister Deputy Kevin Lewis is hoping to move into St Saviour Parish Hall.
There is a two-way battle for the Constable of St Mary, with current Deputy David Johnson standing alongside newcomer Mike Fennell. A third candidate, Mark Baker, withdrew from the race.
Sarah Howard and Mark Labey will go head-to-head in Grouville, and Emily Joseph will go up against the current St Lawrence Constable Deidre Mezbourian.
There won't be more than one name on the ballot paper in St Clement (Marcus Troy), St Brelade (Mike Jackson), St John (Andy Jehan), St Martin (Karen Shenton-Stone), Trinity (Philip Le Sueur), St Peter (Richard Vibert), or St Ouen (Richard Honeycombe).
You can see the full list of all the candidates standing in each district on Channel 103's election guide - channel103.com/election:
---
Election Districts
See Channel 103's full election guide
---
Outgoing States Members
13 of the existing crop of 49 States Members are leaving politics.
Among them is Senator Tracey Vallois, who topped the island-wide poll in 2018 with 15,518.
Richard Buchanan (St Ouen), John Le Bailly (St Mary), John Le Maistre (Grouville) Graham Truscott (St Brelade) and Jess Perchard (St Saviour) are also standing down.
St Saviour will be choosing a new constable following the recent death of Sadie Le Sueur Rennard.
Treasury Minister Deputy Susie Pinel, Children and Education Minister Deputy Scott Wickenden, Environment Minister Deputy John Young and Health Minister Deputy Richard Renouf are stepping out of the spotlight.
Senator Sarah Ferguson, who was first elected in 2002, is stepping down and Deputy Mike Higgins is bringing his 14-year States Assembly career to an end.
Election day is 22 June, though all voters are able to vote by post or pre-poll vote in advance.
The deadline for getting your name on the supplementary register to vote on 22 June is 15 June.