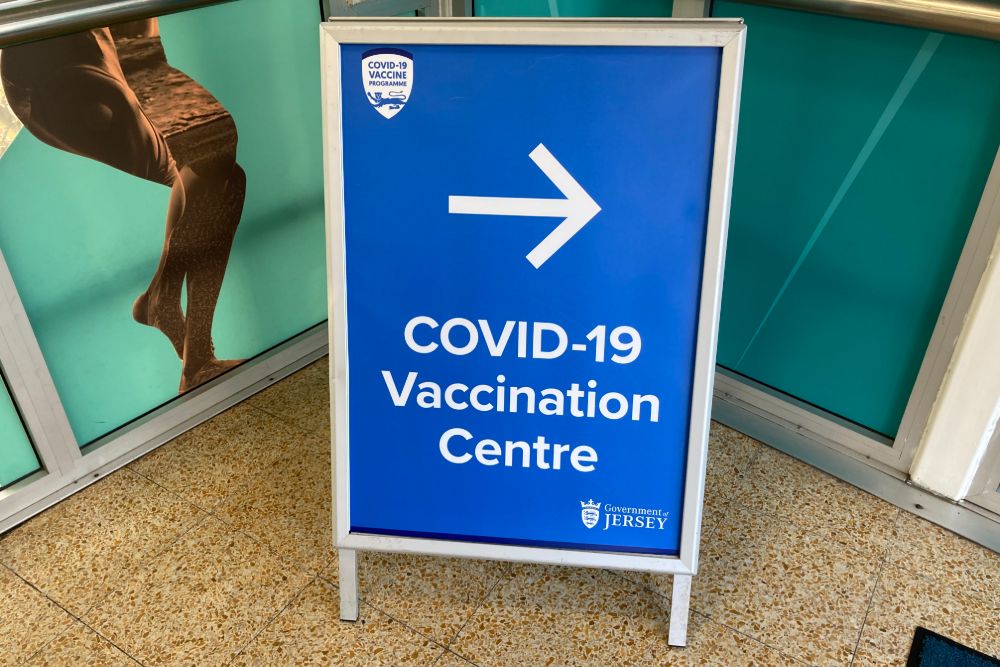 Walk-in vaccination appointments are being offered for the first time from today.
Anyone yet to receive their first dose can turn up at Fort Regent between 5-6pm this evening, and every night this week.
Further drop-in clinics are planned for this weekend, between 8:30am-3:30pm on Saturday and Sunday.
Getting your second dose of the COVID vaccine and becoming fully vaccinated is the most important thing you can do to protect yourself and others.
 
Please attend the appointment time you are given to ensure we have the right vaccine available for you.

▶️ https://t.co/LlQRZaTsxd pic.twitter.com/Ch8PViB6gi

— Government of Jersey (@GovJersey) July 26, 2021
The latest stats show that more than two thirds of islanders are now fully vaccinated.
71% of over 18s in Jersey have received two doses of the COVID-19 jab, while 84% have received at least one.
95% of islanders over the age of 50 have been fully vaccinated, as have 83% of over 30s.
6 in 10 under 30s have already had their first jab.
Last week the Chief Minister announced the waiting time for a second dose is dropping to just four weeks.
Senator John Le Fondré says it is important as many people are vaccinated as possible:
"I am pleased to see the vaccination statistics grow week on week, and we are getting closer to nearly all adult Islanders having had at least one dose. Public Health England estimated that one dose of either Pfizer or Moderna is up to 70% effective against the virus. This shows how important it is to get your first vaccine if you haven't already and to come for your second vaccine when you are invited to.
"Our Island's health care staff are working hard to deliver this vaccine programme which is working to protect our lives. I ask Islanders to continue protecting each other by adhering to the current guidance, continue getting your vaccines, and remember to keep your guard up when socialising and travelling over the summer."
Lateral flow tests are being given to anyone who lives with someone who has Covid from today.
The free kits are being given out when they're tested as a direct contact - to give an early indication of whether the virus is spreading between members of the same household.