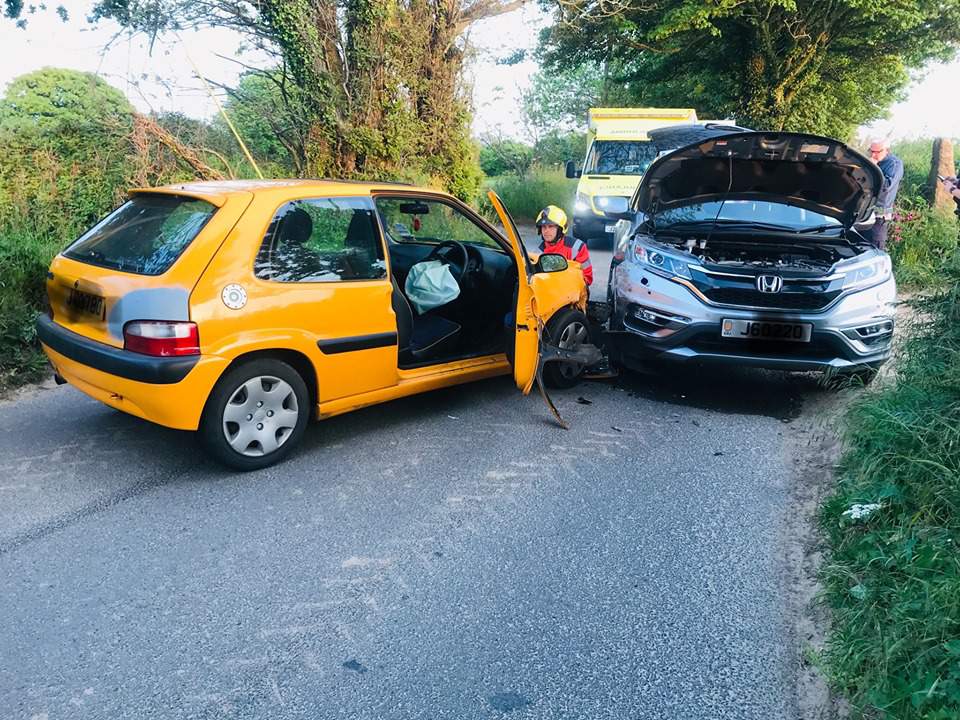 Firefighters dealt with two crashes on Jersey's roads on Wednesday evening, before being called to a kitchen fire.
The first collision was between two vehicles on Commercial Buildings between a Silver VW being driven by 24 year old man and a Silver Mini being driven by a 52 year old man.
It's understood at least one of two women passengers in one of the cars was taken to hospital by ambulance.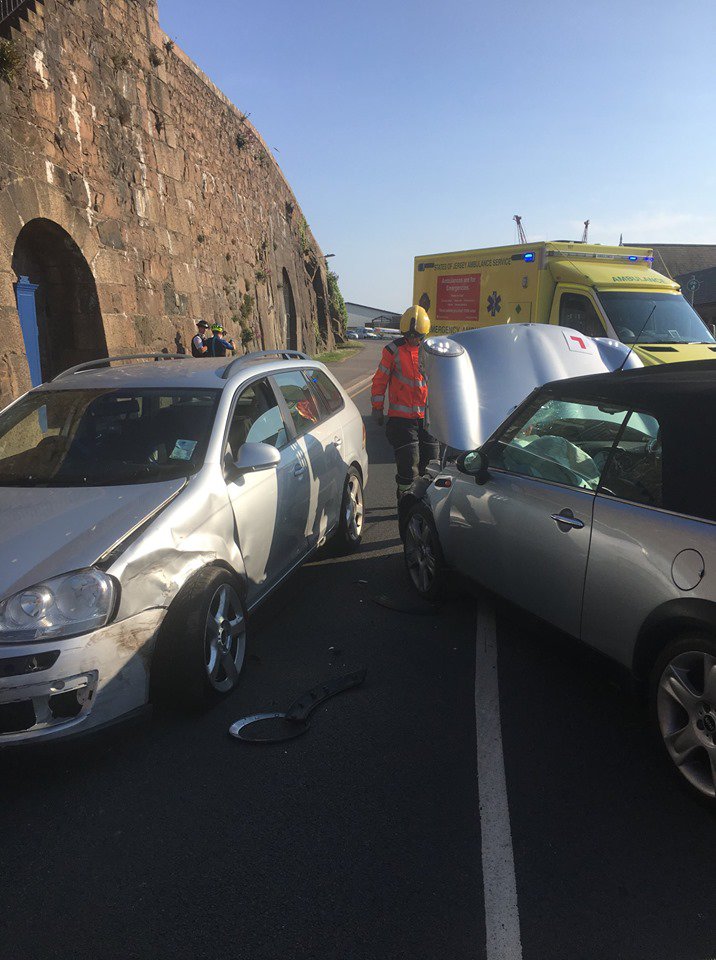 A second, in St John, involved a car that had caught fire after colliding with another.
A 19 year old man driving an orange Citroen and a 59 year old man driving a Silver Honda were unhurt.
Both incidents are being investigated by Jersey Police.
Fire crews later had to break into a home in St Helier where cooking has been left unattended.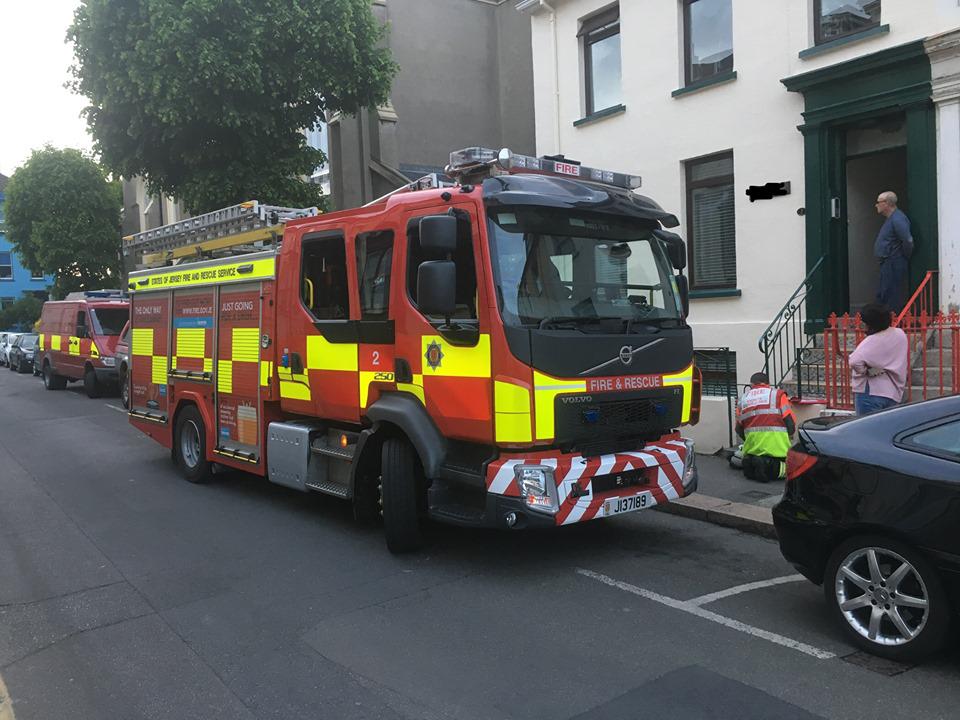 They used a ladder to get in through a first floor window, and a reciprocating saw to break open an internal door.
Neighbours called 999 after hearing an alarm sounding and smelling smoke.
Watch Commander Ryan has praised their actions and said, "this incident shows the importance of a working smoke alarm. Not just in saving life, but in this incident further damage to the property was avoided."
Green Watch attended 8 calls in the 15 hour night shift including open land fires, a second kitchen fire, a commercial fire alarm sounding, as well as assisting the Ambulance Service with one of their calls.
Photos: JFRS