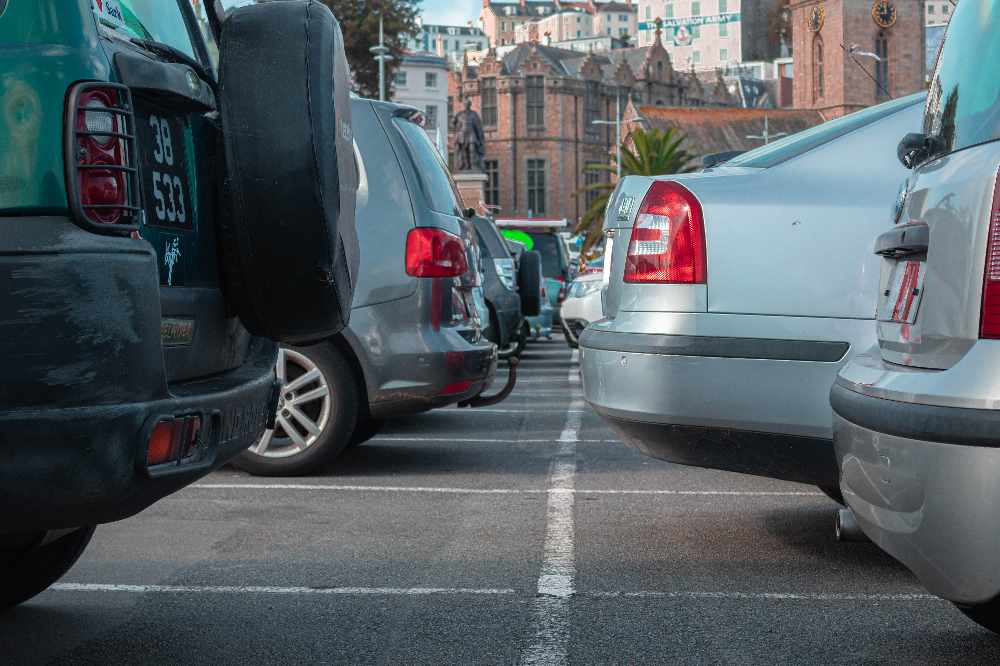 The government has accepted 56 of 108 recommendations made by a Citizen's Assembly to achieve carbon-neutrality in Jersey, which includes introducing monthly car-free Sundays by 2027.
45 islanders were randomly chosen to come up with ways of rapidly reducing the island's carbon emissions.
The Council of Ministers has responded to the recommendations ahead of the Carbon Neutral Roadmap being published in December.
Among the recommendations to be accepted are:
Reintroduce yearly car tax for certain types of vehicles based on emissions and size - "Ministers are developing proposals for road user charging, which is likely to be levied on an annual basis."
Make sure there is an extensive island-wide network of electric vehicle charging points by 2023 - "Currently, electric vehicle chargers are in all public car parks and the network is being expanded across the Island each year. It is expected that the Carbon Neutral Roadmap will include policies to further enhance the roll out of infrastructure to support future technologies."
Introduce incentives for low-income families and businesses (means-tested grant and/or tax relief system) to buy electric vehicles from 2022/23 - "The Climate Emergency Fund will be used to provide a programme of incentives for low-carbon technologies. The nature of these incentives will be set out in the Carbon Neutral Roadmap. A mechanism will be used to proportionally target greater investment towards low-income families in order to support a Just Transition."
Work with public transport contractors to 'decarbonise' their fleets by 2025 - "The principle of a decarbonised public transport system is accepted and will feature as a requirement in the re-contracting of the public bus service."
For the government to subsidise public transport fares so it's affordable for all passengers and for young people and students to travel for free - "The role of increased subsidy for the public transport system is recognised, and will feature in future policy development. Funding for specific levels of subsidy would be accessed on a prioritised basis in line with Strategic Policy 4 in the Carbon Neutral Roadmap. It will be important assess the different benefits and disbenefits of 'free' travel compared to very low-cost travel."
New electric minibuses to more routes - "The principle of an Island-wide decarbonised public transport system is accepted and will feature as a requirement in the re-contracting of the public bus service, although other energy options and technologies might in practice provide an earlier means to achieve this."
Fix roads, create cycle lanes and pavements, make sure there is an extensive connected network of walking and cycling routes, and introduce free safe secure storage for bikes. Where appropriate, introduce separate cycle lanes and safe crossings, create signage and a map like the London Tube map - "The Climate Emergency Fund is already investing in new cycling and public transport infrastructure. The Carbon Neutral Roadmap will include further policies to support increased use of sustainable transport, and work is underway in each of the suggested areas as part of the Bus Development Plan, Active Travel Plan and Mobility as a Service Framework Plan".
Monthly car-free Sundays across the island by 2027 - "The value of car free events is accepted and the Sustainable Transport Policy already provides for a programme of traffic-free events in the town centre. The frequency and occasion of these events will need to respond to feedback from Islanders. An Island-wide ban on car use with state enforcement is not considered proportionate or necessary to secure the benefits of the proposal and might potentially be counter-productive in helping change peoples' behaviours."
Work towards pedestrianising the centre of St Helier by 2025 (with access for the disabled, business deliveries etc) - "The draft Bridging Island Plan proposes policies around space and place making which support the Carbon Neutral Strategy and Roadmap. These are informed by the Public Realm and Movement strategy which proposes a significant increase in pedestrianised areas in the town centre, as well investment in cycle routes."
Encourage flexible working hours to reduce congestion and high carbon emissions at peak times - "The value of flexible working hours is recognised, is promoted as part of the eco active programme and is informing Government of Jersey decarbonisation plans and relevant policies. A business-led alliance of organisations will be explored in order to support the update of this sort of practice across employers in consultation with trade unions or other employee organisations."
'Emissions' tax for visitors bringing fossil-fuelled cars to the Island from 2024. - "Government will bring forward proposals for road user charges, car parking charges and a modest travel duty in 2022 (as part of the Government Plan 2023-26)."
A recommendation to create a 'Minister for Energy' has also been accepted.
"The Citizens were very clear that in order to give long-term governance to embedding this in future government decisions, the elevation to a Ministerial portfolio of some type would definitely help give longevity to the decisions that will be reached when the carbon-neutral roadmap comes forward." - Dr. Louise Magris, Head of Sustainability and Foresight.
36 recommendations have been defined as 'under active consideration' for inclusion in next month's Carbon Neutral Roadmap. They include:
Introduce green travel vouchers
Source electric minibuses and introduce a bus mobility app.
Look at the possibility of introducing hydrogen-powered vehicles.
Ban the registration of new petrol and diesel vehicles from 2025.
Ban all petrol and diesel vehicles on the road by 2050
Target frequent flyers using a quota system that gets more expensive the more you use it
Provide free bikes and e-bikes by 2025
Restrict the size of cars and the number of cars allowed by 2027
Bring in emission-based MOTs and phase out the worst polluters. Replace fossil fuel diesel with biodiesel. Introduce financial incentives for low-income households to make their next car electric. Hire car fleet to transition to electric vehicles by 2022.
Trial and then introduce on-demand transport services to reduce car dependence
Decarbonise school transport by 2022. Put on free shared transport to and from school for children from all parishes. Car-free zones outside schools during drop-off and pick-up. Free Evie bike and scooter hubs at secondary schools and parish halls
Nine other recommendations are being considered, but over the medium to long-term. They include:
Look at the viability of introducing trams
Introduce a limit on the total number of private cars and cars per household
Five recommendations have been rejected. They include:
Investigating glass and solar roads - "Solar roads are very specific nascent technology. Early trials are mixed but suggest the technology is difficult to commercialise in an efficient and effective way yet, so this is unlikely to be a priority for Jersey."
Removing import taxes for electric vehicles in 2022 - "Removing Goods and Services Tax and import duty uses the limited available funds to provide to provide an untargeted and marginal incentive that would primarily benefit households with the existing means to invest in new technologies. This is likely to have a negative effect on the distributional impact of carbon neutral policies. Administrative costs for such variations are also likely to be high relative to their impact on peoples' behaviour."
Ambition for St Helier to be car-free by 2035 - "The objective of an entirely 'car free' St Helier is not supported and would have unworkable aspects for Islanders (particularly the mobility impaired), town residents and businesses."
£23million has been included in the Climate Emergency Fund to use for these measures over the next four years.
As part of Ministers' 'preferred strategy', it has been decided that Jersey will commit to the Paris Agreement.
In so doing, the island will follow a path to deliver net-zero emissions by 2050 and, as a minimum, decarbonise by around 68% by 2030.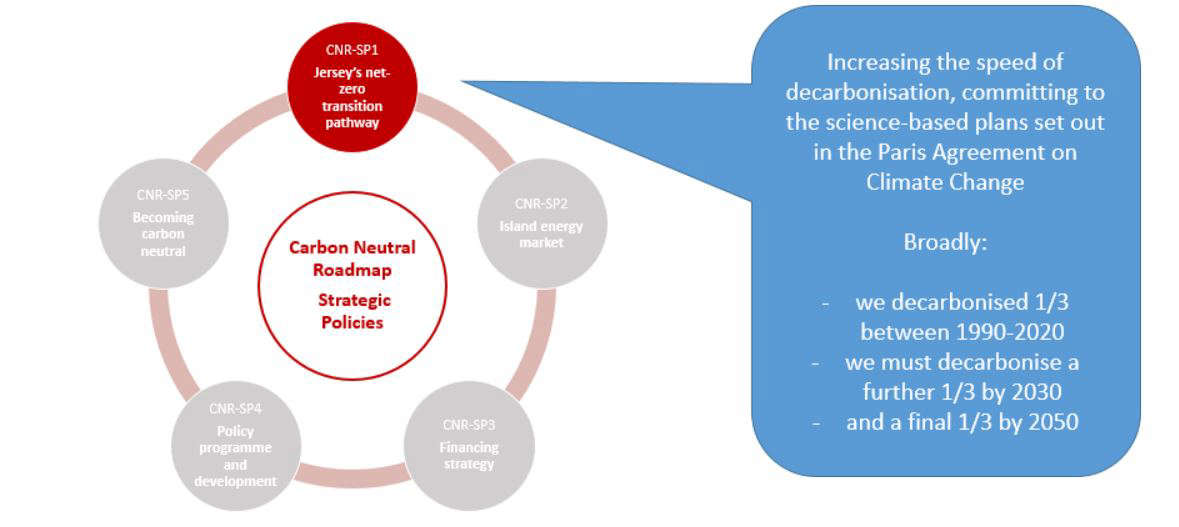 That will extend to 78% by 2035.
Jersey has reduced its emissions, since 1990, by around 36% so far.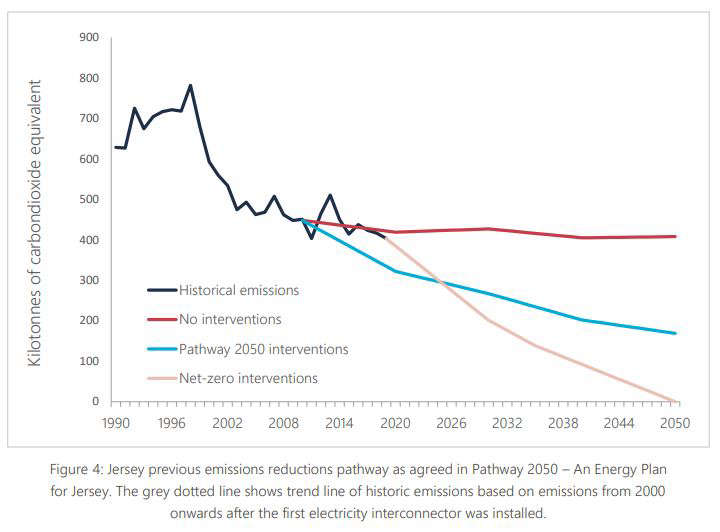 Dr. Louise Magris says Jersey has made a good start, but the next step is how quickly we can decarbonise our lifestyles.
"That is about the vehicles and the travel choices that we make and the way that we heat our homes and businesses and government spaces.
"We're a lot better in terms of our emissions reduction journey than a lot of jurisdictions, but if we want to be a world leader - and we could be - we have to be ready to make those changes and provide the support to those people who might struggle to make those changes financially."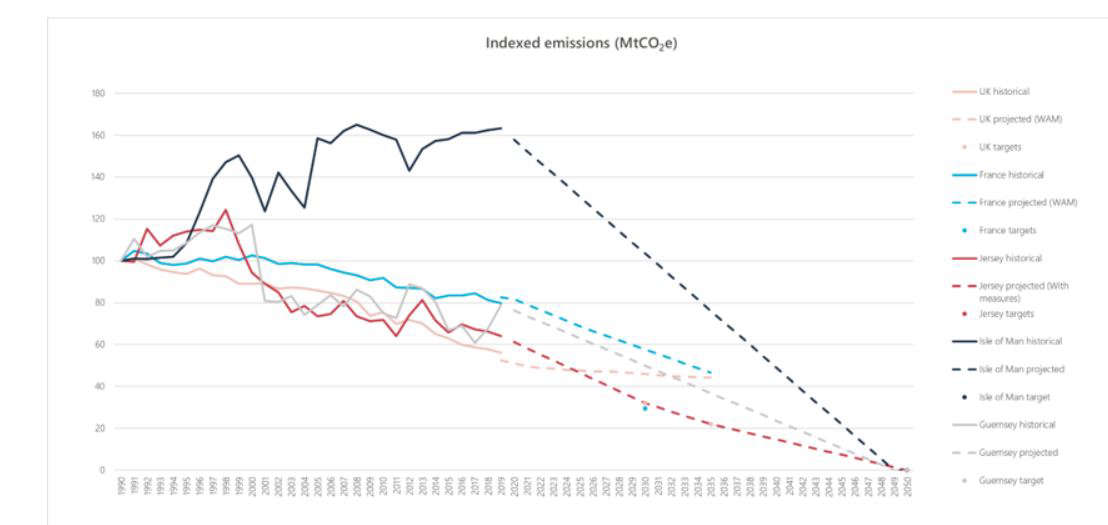 It's estimated that around £250million to £300 million will be needed to achieve carbon-neutrality by 2030.
That was revealed by Dr. Magris in a Scrutiny hearing last week.
The next government will be given the task of deciding how to fund the policies that will be unveiled in next month's roadmap.
Dr. Magris says there are a few different options - and also claims that the cost of doing nothing will cost hundreds of millions of pounds.
"Some people talk about a green bond, some people talk about differential tax rates, there's all sorts of options and we're not pre-judging that at the moment.
"We're saying that that's a big piece of community work that we've got to look at and come forward with proposals for the States Assembly to decide.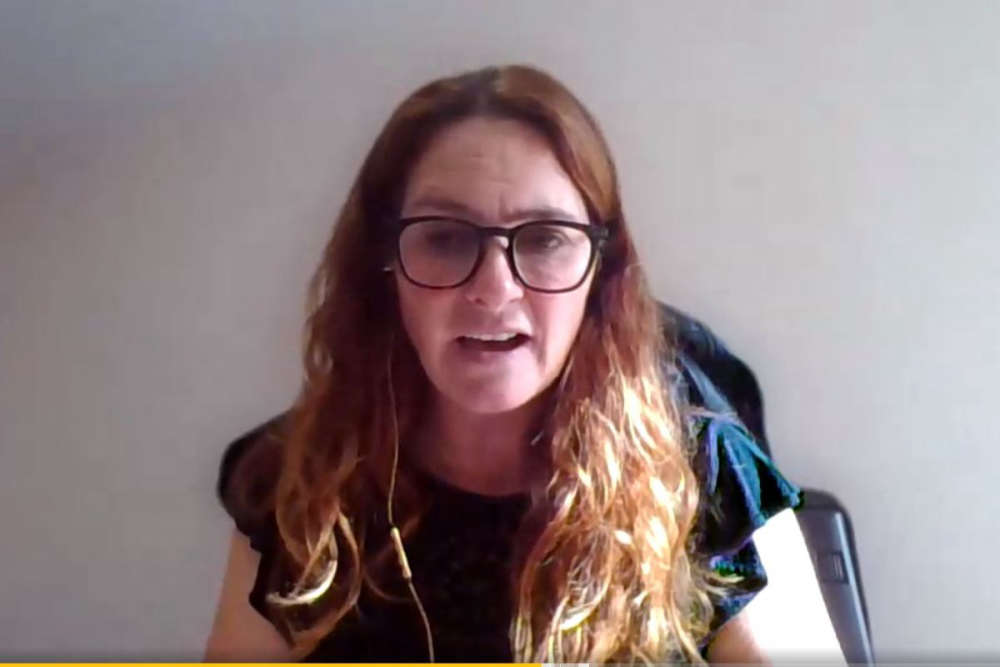 "There are health costs to people who just don't travel sustainably and actively, there are health costs to people living in poorly insulated accommodation, and health costs to people breathing in particulates from fossil fuel transport.
"When you start to add up those costs, not only are they personal to each and every one of us who might suffer those negative things, there's a societal cost to helping cure those problems as well."
Revenue raising measures being considered include:
Road user charges
Commercial waste charges
Car parking charges
Travel tax
To achieve carbon-neutrality by 2030, the government says offsets would need to be bought, but that offset markets are too volatile to recommend taking that decision now.
Local sequestration projects that use local carbon sinks, such as planting more trees, is being recommended before buying international offsets.
"Steps to date have reduced on-Island emissions by more than a third over the past three decades, but we now need to do much more to ensure we play our part in combatting global warming and the climate emergency.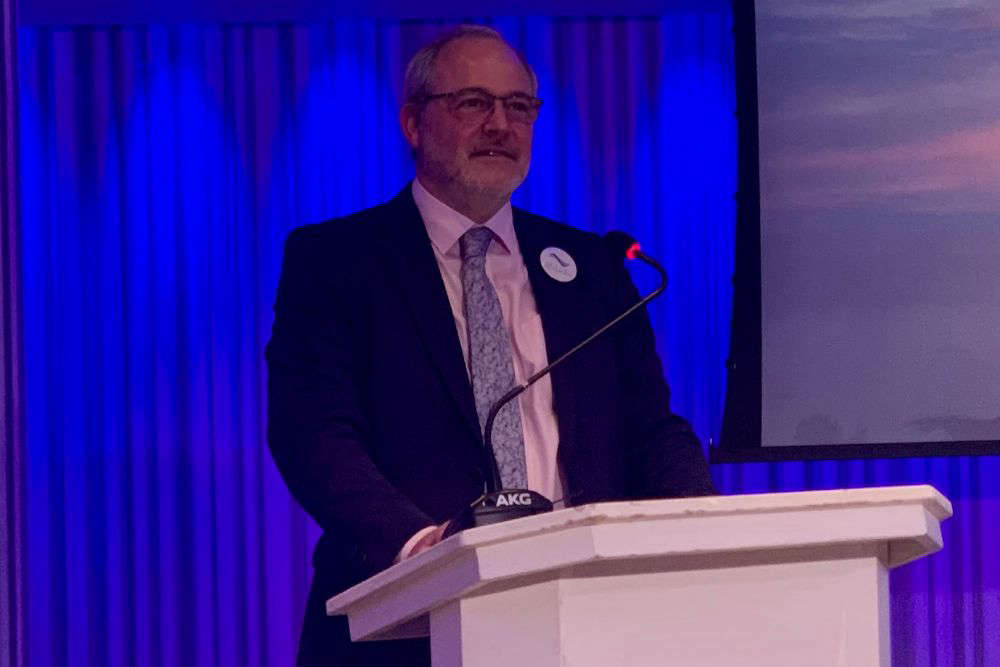 "This Preferred Strategy gives us the foundations for the major new interventions we are planning to announce in December, backed by the new funding that we need to take strong action." - Deputy Gregory Guida, Assistant Environment Minister.
Senator Ian Gorst, along with Dr. Magris and other government officers, are representing Jersey at the Cop26 Climate Change Conference in Glasgow over the next fortnight.