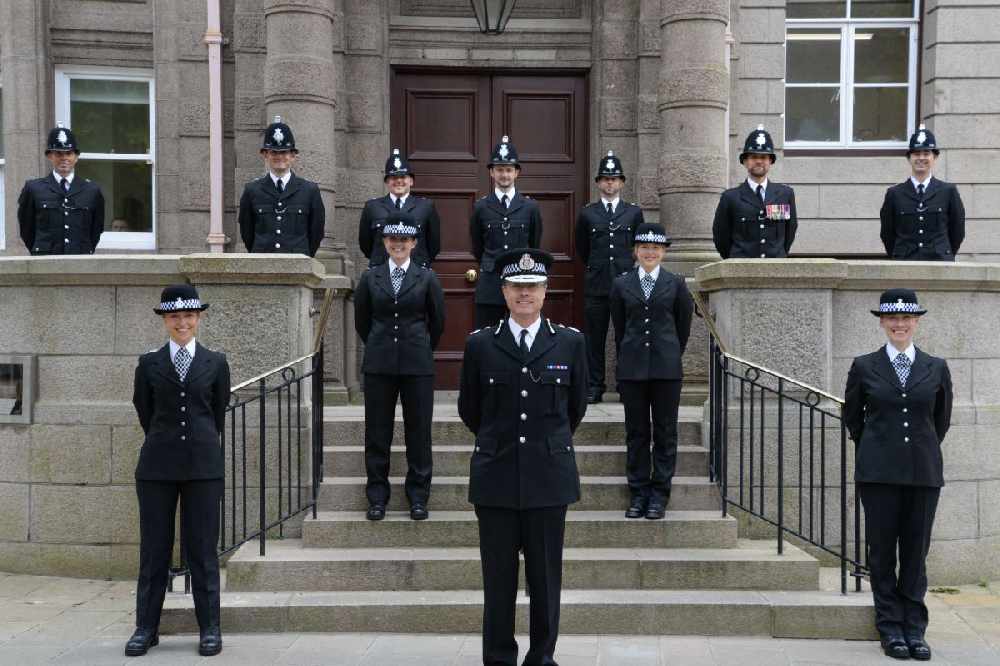 Eleven new police officers have officially joined the States of Jersey force.
They were sworn in at the the Royal Court on Friday under special arrangements to ensure social distancing because of the coronavirus pandemic.
Their families watched the ceremony via live video link.
PCs Ben Casson, George Dozsa, Mark Gilmour, Filipe Jardim, Liam Fahy, Chantelle Heald, Jack Maguire, Euan McArthur, Kesia Myers, Danielle O'Donnell and Alice Tostevin are the first cohort of new officers to join the force this year.
All have been recruited locally.
They has been due to begin training with Norfolk Constabulary in the UK this week, but will be doing a reduced initial training package here instead because of the coronavirus restrictions.
"These officers will increase our ability to provide visible reassurance during this time of crisis. Equally, it's important we keep an eye on the future whilst dealing with the challenges of today.
I look at this cohort with envy as they embark upon their careers doing what I consider to be the best job in the world. They join at the most demanding of times but they are all high quality individuals who bring a wide range of skills and experience from their diverse backgrounds.
They are all members of our Island community, now in uniform, who share a common sense of duty and a clear desire to keep Islanders safe." - Chief Officer Robin Smith