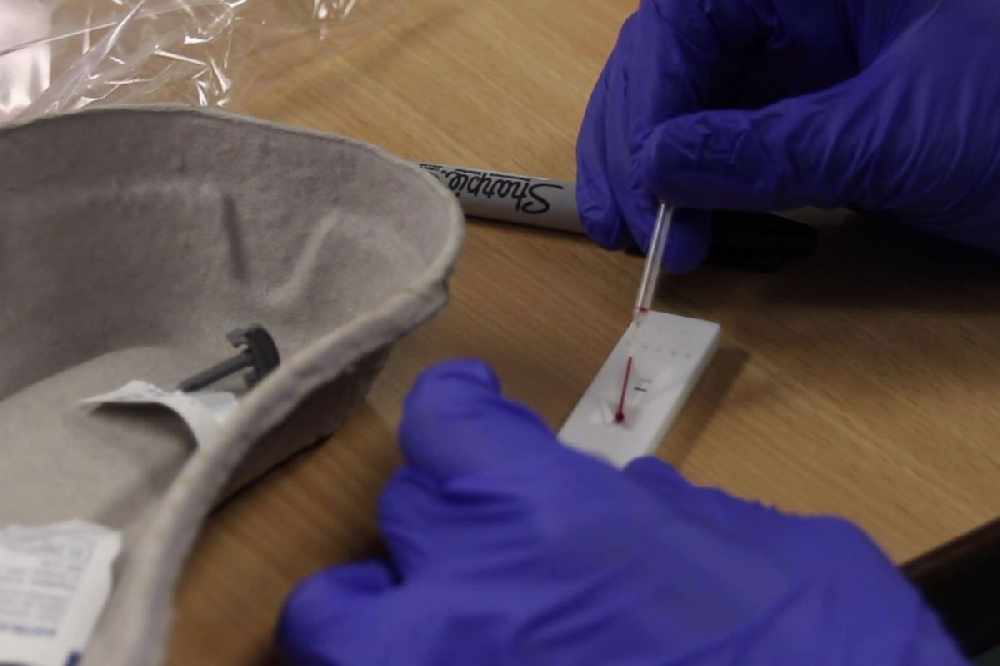 A private coronavirus testing centre has been set up by a Jersey care provider. Channel 103 has been talking to the man behind it.
Orchid Care Services is accepting bookings for antibody tests from this Friday. They cost £75 for adults and £50 for critical workers.
The drive-through centre is based in the lower car park at the old Tamba Park site on the border if St Lawrence and St Mary.
People (a maximum of four per car) will take the test from inside the vehicle and wait for the results, with the whole process expected to take half an hour.
5,000 kits have been sourced from California based CTK Biotech.
The tests are being done independently from government but the company has offered to share its results data.
James Ahier, Managing Director of Orchid Care Services, says they have done a lot of research into the kits and their reliability;
"We're being as transparent as possible with our product. We have created a test data page on our website which has a couple of independent-published reports, as well as the product specification, performance, stability study, CE registration - everything you need to give you confidence in our product."
Asked by Channel 103 about the pricing, Mr Ahier said the cost per test to the company is 'commercially-sensitive' but the price to members of the public has been kept 'as low as possible'.
" We are paying qualified and appropriately -trained staff. There is a lot going on in the background to set this up - the infrastructure, the website, the booking system. We need to make sure we are following safe working practices and there's the stock of PPE that we have had to put in place."
He says, as a home care business on the front-line, he has been looking into obtaining their own tests for some time.
We are told more tests are available to them if needed. The website went live on Tuesday and Mr Ahier says it had already received numerous enquiries and bookings.
Jersey's government was apparently notified, but is yet to comment on the private testing facility or say whether it will accept or use its data.
*Update: the Government of Jersey has issued a response, warning against private testing