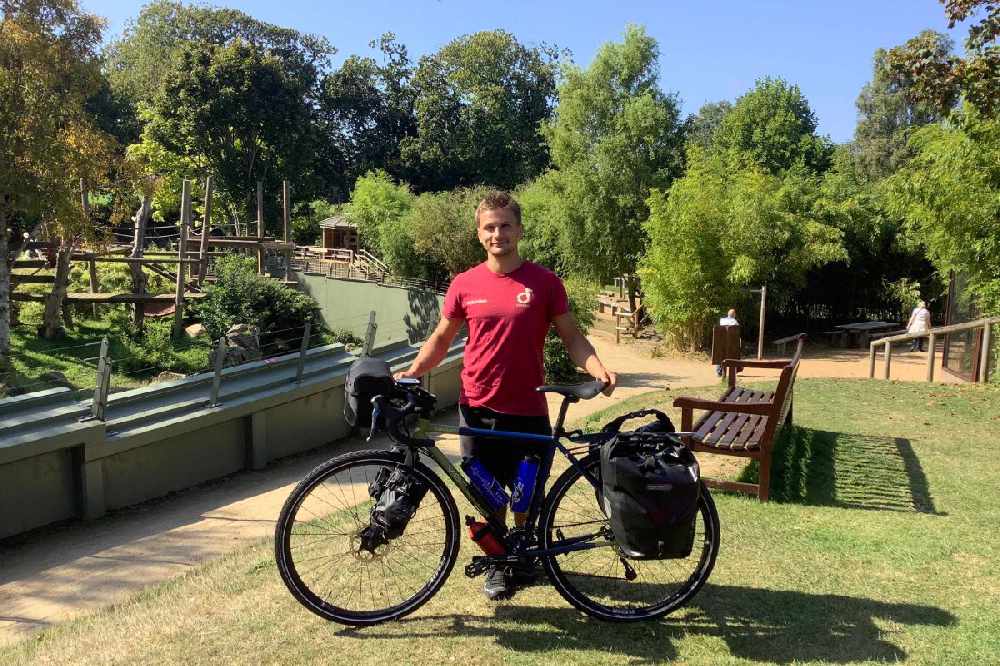 A Durrell volunteer is setting off on a 25,000 mile cycle ride around the world.
Patryk Kucza is aiming to shine a spotlight on the pressures faced by nature and how Durrell is trying to protect wildlife and wild places.
His journey will take him through a number of sites identified in Durrell's 'Rewild our World' conservation strategy, such as the Sumatran rainforests and Terai grasslands of Assam in India.
" I am really excited to be setting off on my next adventure in aid of Durrell. Aside from seeing the world, I'm really looking forward to being able to raise funds as well as awareness for the charity."
Pat will be sharing footage on his and the charity's social media channels.
He has previously cycled 13,000 miles across the Northern Hemisphere in 2016 and walked the length of Britain from Land's End to John O'Groats in 2017.
Pat embarks on his latest adventure, which will take him from the coasts of Jersey across Europe, through Turkey and Iran, then from Dubai he heads across to India and then down to Sumatra, Indonesia. From there, he will travel across Australia before catching a flight, or maybe even a boat, to South America to see Durrell's work in Brazil. Pat also hopes to visit Floreana in the Galapagos, Saint Lucia, Madagascar and Mauritius where the charity also works, before pedalling his way back to Jersey, approximately 18 months later.
"Throughout my journey I hope to promote sustainable transport, and inspire people to get outside, get active and take on new challenges, whilst connecting with their natural surroundings — a big part of Durrell's 'Rewild our World' strategy to reconnect 1million people to nature."
Follow Pat's adventures on Instagram: @worldtour4durrell #WorldTour4Durrell