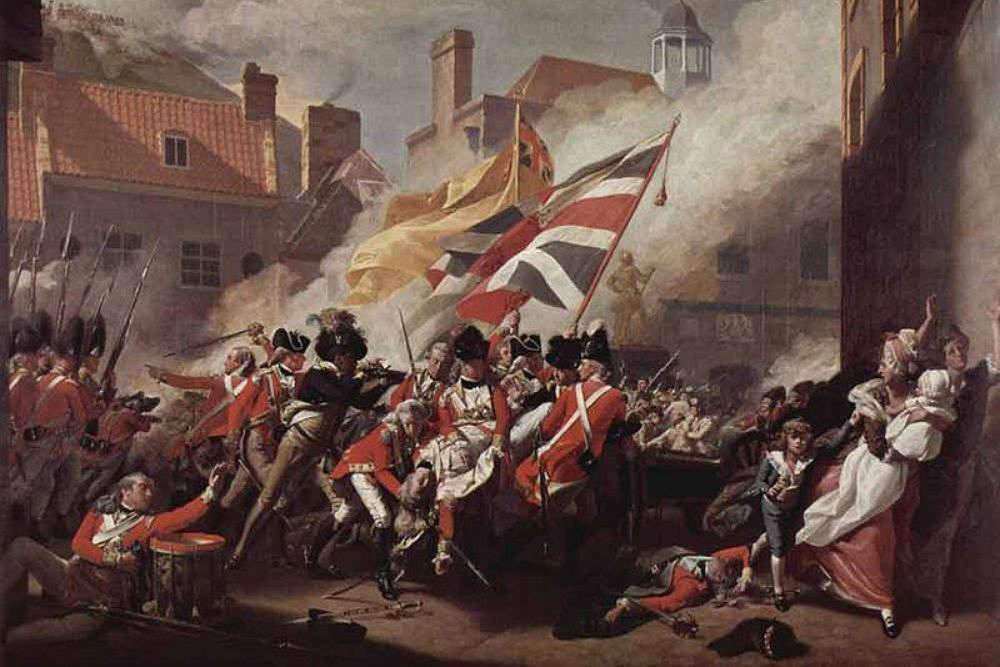 The famous painting of the Battle of Jersey by John Singleton Copley.
Islanders are invited to take part in the annual walk that commemorates the anniversary of the Battle of Jersey.
Today (6 January) marks 242 years since one of the most significant events in the island's history; which saw Major Francis Peirson killed in the Royal Square whilst defending Jersey. He was just 24.
Islanders can join a walk tomorrow to retrace the footsteps of the brave islanders and British troops who fought off the French invasion in 1781.
Ian Ronayne, walk organiser and local historian, says when the news came that the French forces had successfully landed and taken St. Helier, bells rang to summon the Jersey Militia to march from their parishes to town to protect the island.
"It is important to me that the tradition continues, both for the enjoyment it brings and the need to commemorative the bravery and commitment of those who fought for the Island back in 1781."
"It was a very important point in our history, but is very much relevant to who we are today, and our identity."
The 2023 walk will follow a route from St John's Church to the Royal Square from 8:30am on Saturday, but people are asked to gather at 8:15am.
Other events will happen throughout the day:
At 11:15am there will be a march from the Town Hall to the Royal Square.
Following this at 11:30am, there will be a commemoration of the Battle of Jersey in the Royal Square.
Events will end with a march back to the Town Hall, where a reception will be held in the Assembly Room, hosted by the Constable of St Helier.