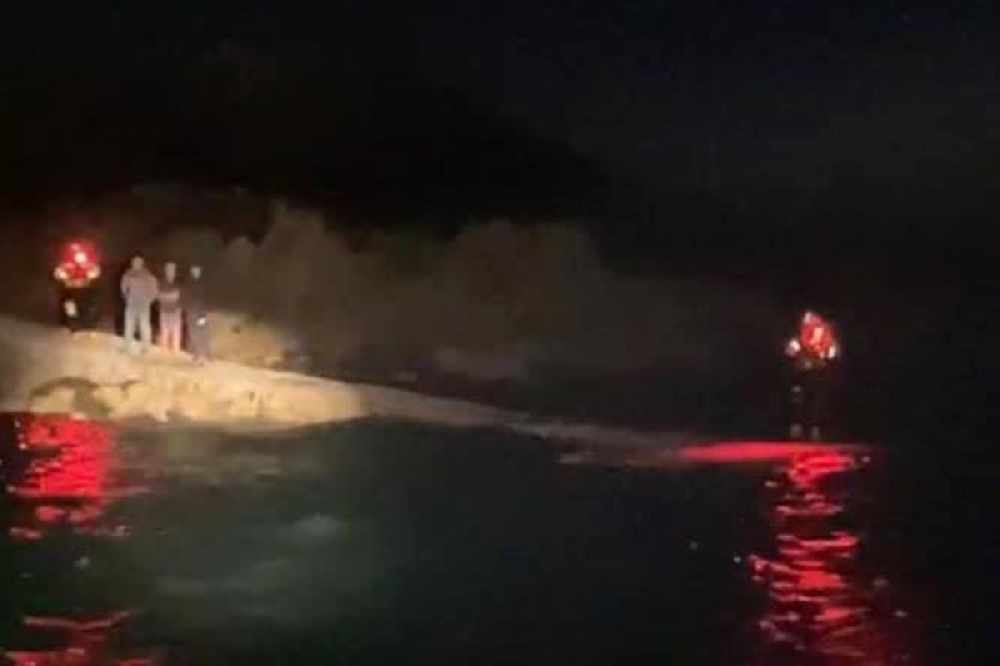 Credit: Jersey Lifeboat Association
Three people have been rescued after their boat ran-aground and began sinking south of the Les Minquiers.
The trio abandoned ship and made it to the reef's main island where they were picked up by the St Helier RNLI inshore boat crew and transferred to the Jersey Lifeboat Association who brought them ashore.
A French Navy helicopter was also put on standby to assist with the rescue, which happened at around 10pm on Sunday.
The boat's mooring had parted and it drifted onto rocks. It was already submerged when the lifeboats arrived.
A Ports of Jersey marine services vessel will inspect the sunken boat this morning.
Jersey Coastguard has praised the agencies involved in the rapid and successful joint operation.
The JLA has shared a video of the rescue on its Facebook page: