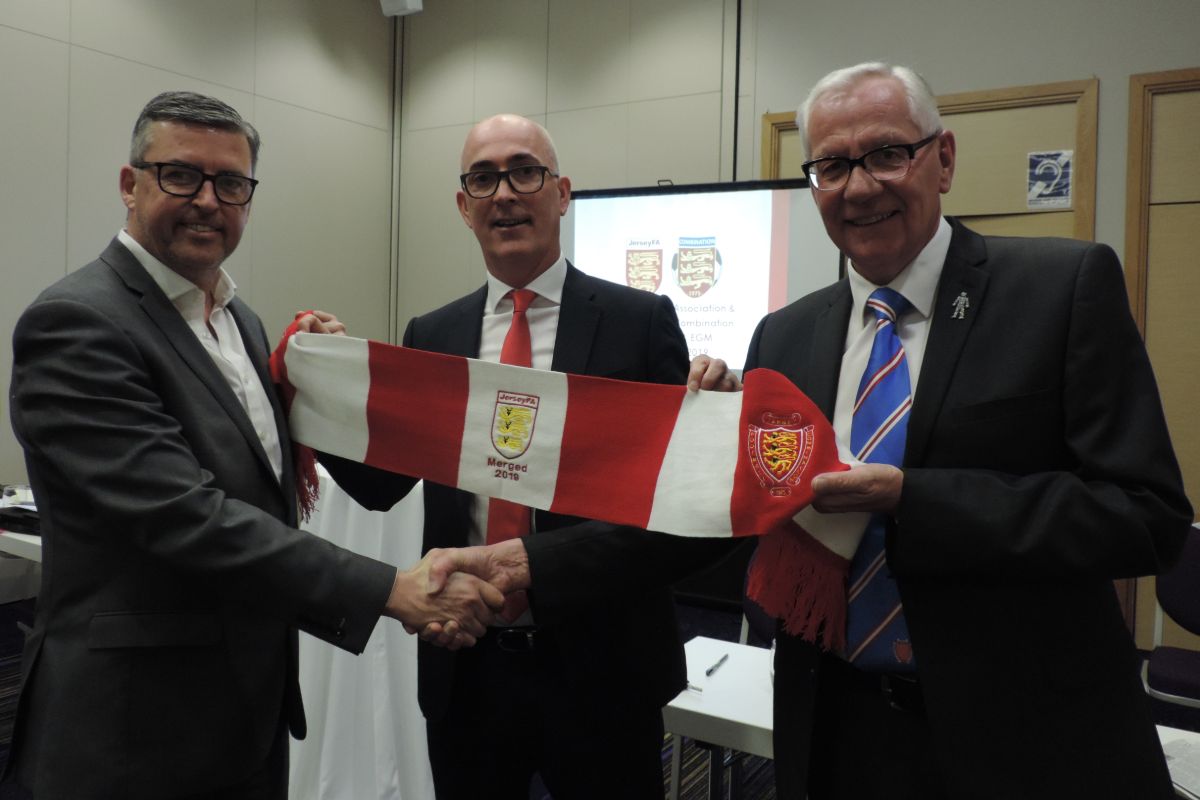 L-R: Bradley Vowden, Jean-Luc Desbois, Charlie Browne
The decision to merge the Jersey Football Combination and Jersey FA has been called a 'huge and historic decision' for local sport.
The two organisations have worked side by side since 1975, but will now become one under the Jersey FA banner.
It was feared that many local teams would struggle to survive, after States funding was cut.
JFA CEO Jean-Luc Desbois says they'll now be able to provide much needed funding to maintain their futures.
"We've got 16 clubs and 12 of them have their own pitches. It's not as easy as 12 clubs then going to buy tractors and the right equipment. That's been a real struggle for the clubs.
"The lack of prize money has been a bit of a challenge too. The idea is more money into the game, we'll allow clubs to prosper, get better facilities and attract more people to come and play football."
Last night's meeting saw an agreement to dissolve the JFC and merge the leagues into the JFA.
This season's league will continue as normal, whilst work starts to bring in changes for the 2019-20 campaign.
"1975 is when the JFC was formed. It's been plodding on. It's been a glorious time, but it needs to be pushed forward now.
"We have a different generation of footballers coming through and we want to modernise it and this is the way to do it."