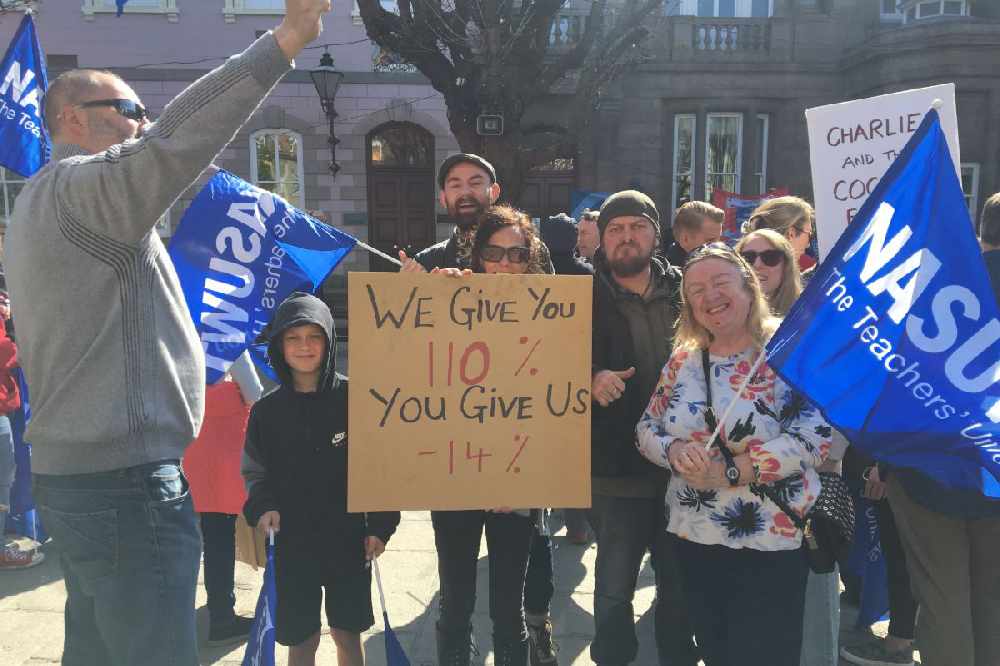 Teachers in Jersey have announced their intention to take more industrial action in their row over pay.
The NASUWT says its members will be refusing to provide cover for absent teachers from next term.
That means they won't take a colleague's class if they are off sick.
That is if a meeting with the States Employment Board today offers no progress on pay talks.
The union says it will also consider a rolling programme of strikes.
"Our members are deeply angry and frustrated by the intransigence of the SEB to date. In the absence of progress towards a resolution of the pay dispute then they have no choice but to step up industrial action.
"A meeting is scheduled to take place with the SEB negotiators today. The NASUWT will engage constructively in that meeting and if good progress can be made then there will be no need for an escalation of industrial action next term.
"However, if the SEB remains intransigent and does not engage positively then further action cannot be avoided and the Union's National Action Committee will have no choice but to proceed with the no cover ban and to consider further action including considering a rolling programme of strikes." - Chris Keates, NASUWT General Secretary
Both the NASUWT and the NEU have staged on-day walkouts over the past fortnight, forcing schools across the island to close to pupils.