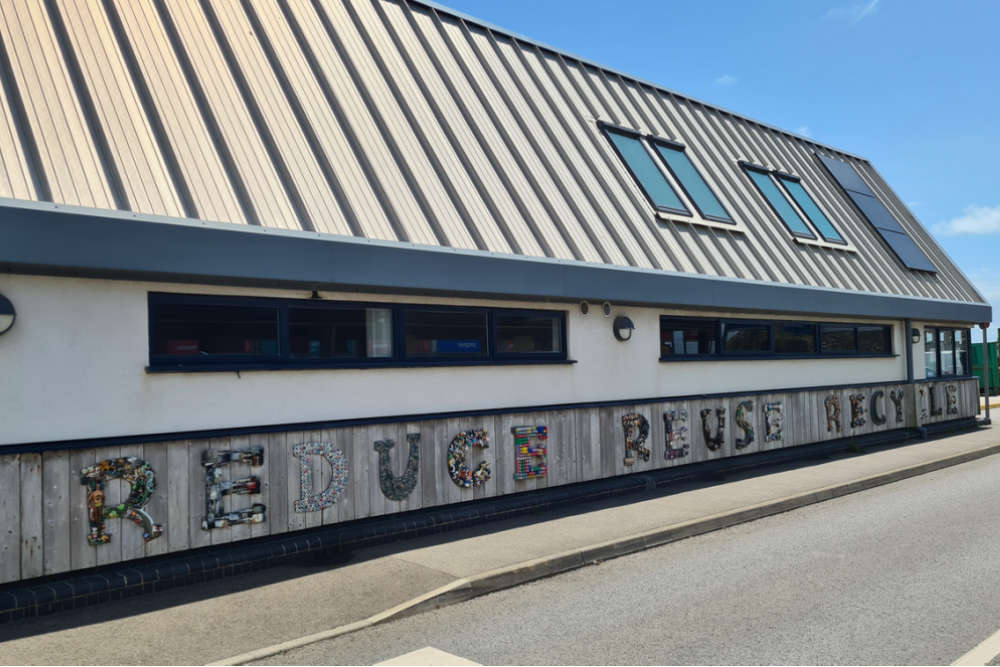 The re-use centre at La Collette could be set to reopen, after States Members voted it should be reinstated.
Deputy Catherine Curtis has won a proposition asking the Infrastructure Minister to take steps to reinstate the reuse centre by April 2024.
She picked up a call from Jersey in Transition, reported by Channel 103 in July, who sent this suggestion to States Members:
"We propose that the States of Jersey decide to increase the staffing of the La Collette 'Household Reuse and Recycling Centre' by two full-time staff. These extra staff are a tiny contribution to the 'green new jobs' that are expected to come from, and to make possible, the Island's response to the climate and biodiversity emergency. They will be trained and managed by the existing management structure of the Reuse and Recycling Centre. By increasing the pool of manpower available at the Centre they will allow the reuse building to be re-opened."
JiT wants the reuse centre to be a place where people can leave unwanted items that others can take for free and give a new home to.
Deputy Curtis told the Assembly even charity shop prices are too high for some islanders:
"Picture for a moment a young family being able to browse the objects in the centre and take away a few things they need, maybe a bedside table, some mugs, a few soft toys - the sort of items that are often turned away by the charity shops which currently end up in the incinerator or landfill."
Infrastructure Minister Deputy Tom Binet amended the proposal to allow for time for a tender process to find a third party to to run the service. if that is not successful, the government will 'look at the feasibility of the re-use centre being operated by Government of Jersey employees'.
The centre opened January 2017 and was operated under contract by Jersey Employment Trust.
It closed in September 2021, with JET's Acorn Enterprises expanding its operations in Trinity.