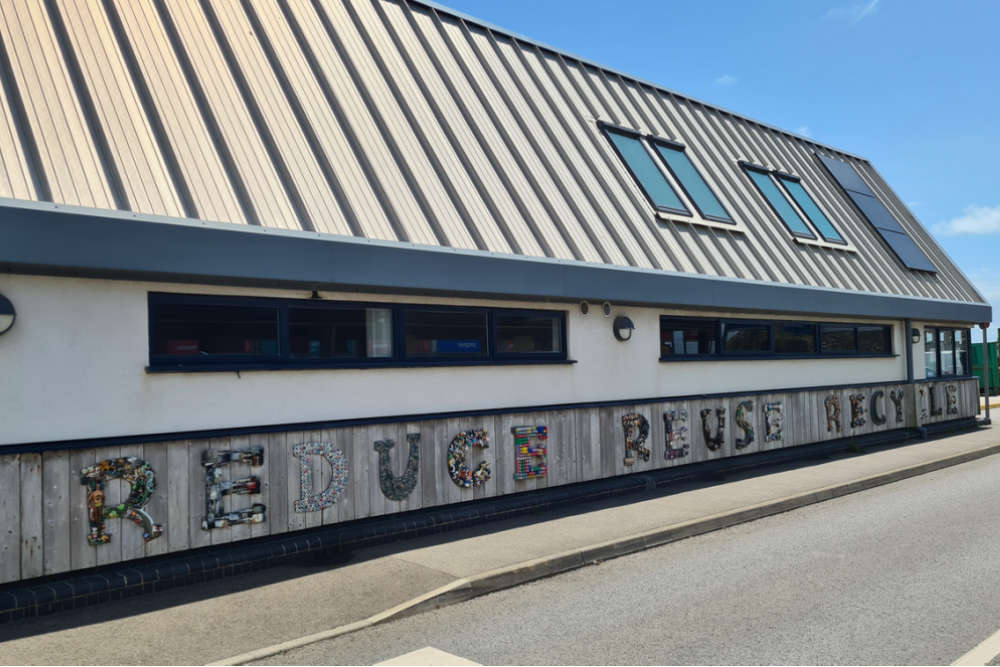 Jersey in Transition wants the government to reopen the old reuse and recycle centre at La Collette so islanders can re-purpose unwanted belongings.
JiT helps run events, including Potty Eco Pots and the Rag and Swag Trade, which have been very popular with islanders.
They allow people to donate items and take home things they want or need at no cost.
The organisation says the circular economy is one of the most effective ways of keeping the island's carbon emissions down.
It believes that reopening the centre would 'greatly increase the reuse of material possessions in the islands'.
JiT has sent a proposal to States Members, asking that the government considers allocating 'a small amount of money' to pay two full-time staff to run the centre during the working day.
"We propose that the States of Jersey decide to increase the staffing of the La Collette 'Household Reuse and Recycling Centre' by two full-time staff. These extra staff are a tiny contribution to the 'green new jobs' that are expected to come from, and to make possible, the Island's response to the climate and biodiversity emergency. They will be trained and managed by the existing management structure of the Reuse and Recycling Centre. By increasing the pool of manpower available at the Centre they will allow the reuse building to be re-opened."
The centre opened January 2017 and was operated under contract by Jersey Employment Trust.
It closed in September 2021, with JET's Acorn Enterprises expanding its operations in Trinity, supporting people with disabilities into employment and training.
Nigel Jones from JiT says thousands of people - particularly young people setting up home and those on tight budgets - would benefit in the current climate of soaring prices.
He says it would help the government to reach its net-zero targets and support the push for better environmental awareness in Jersey.
"People visiting the reuse centre to browse will treat it like any normal shop, needing only to be reminded that the goods really are for-free, that they come with no warranty, and that if they're not suitable they can always bring them back next week."
Nigel Jones, the JiT's chairman, says the government has already tried going down the charity route to operate the centre, but it would be best-served being States-staffed.
"As soon as there's money involved, the operators of the building want rent to be paid and whoever's manning it is probably likely to want a salary, and suddenly you've got a huge pressure on people who are collecting items that are about to be dumped to make money out of it."
JiT is asking the States to consider its proposal, saying it has 'clear merit' and will make a worthy contribution to climate, pollution and sustainability goals.