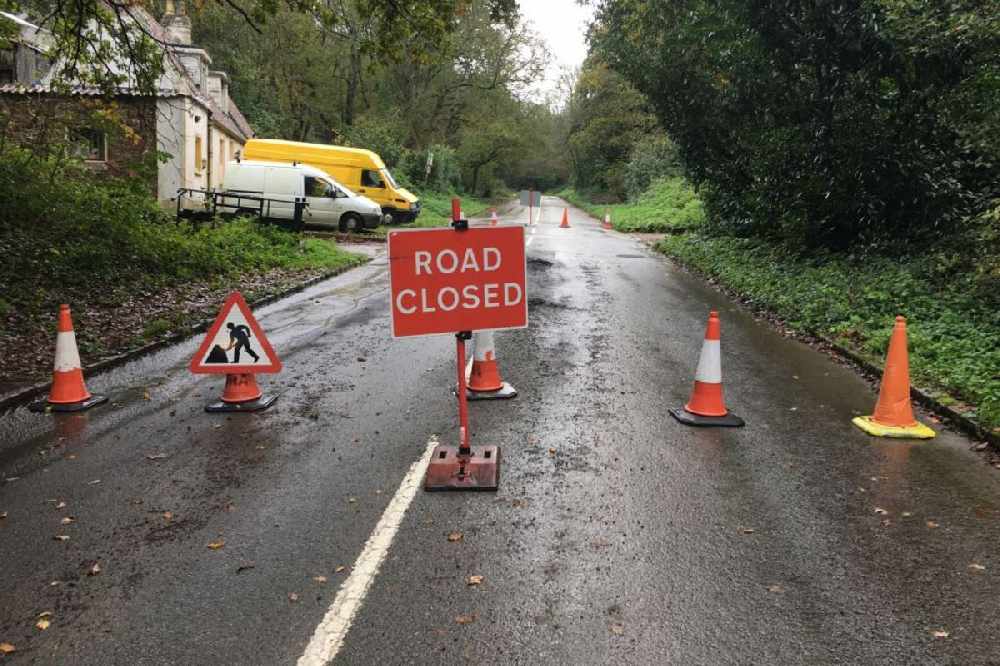 Part of La Route d'Aleval has been closed because water damage has caused the road to become unsafe.
It's been closed between the junction of La Vallee de Saint Pierre (Victoria Pub) and the junction of La Rue du Panigot.
Ground water has come up through the road and broken up large areas of tarmac.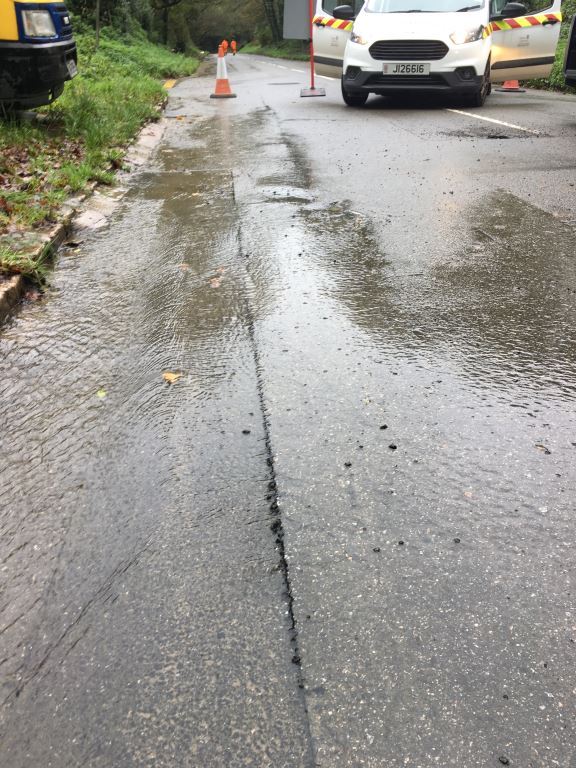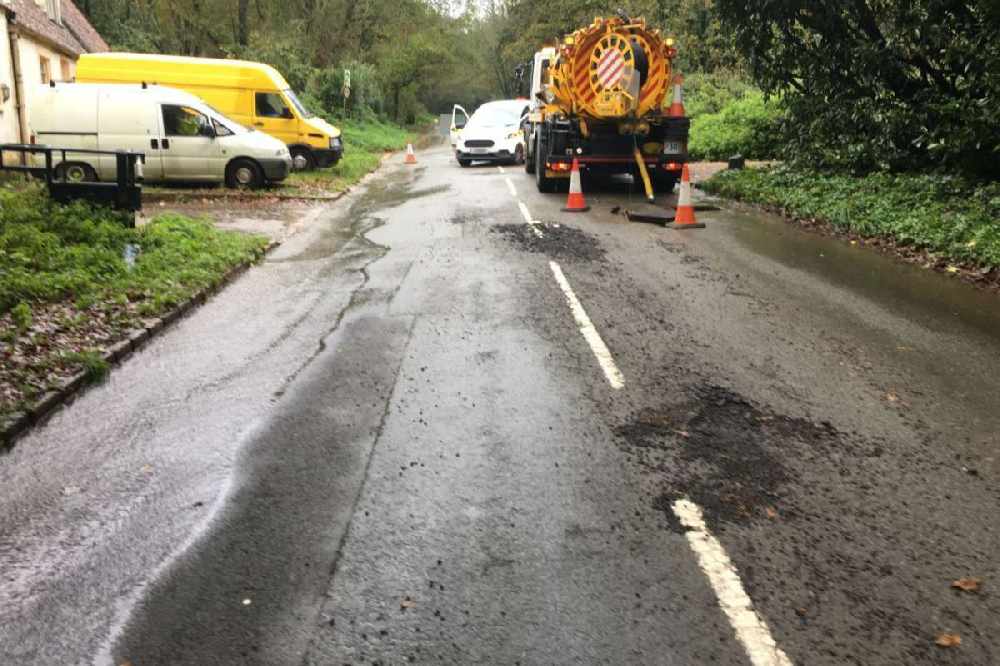 Repair work has started.