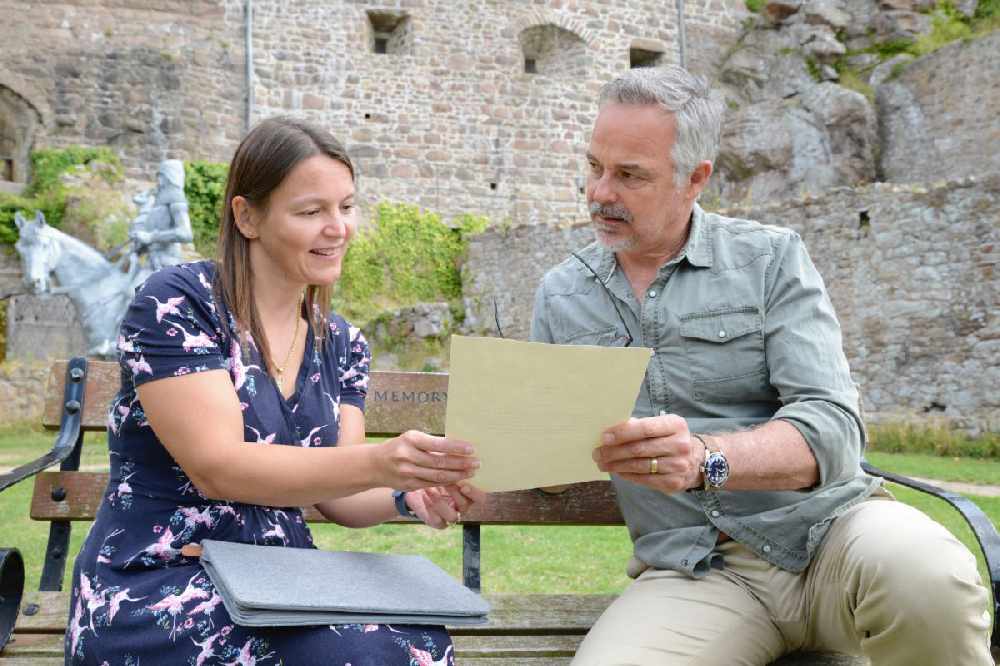 An Australian soap actor has traced his ancestry back to Jersey in the country's version of the TV show Who Do You Think You Are?
Home and Away's Cameron Daddo filmed here last August with Jersey Heritage.
During his visit he discovered more about his 15th century ancestor Philippe de Carteret who was imprisoned at Mont Orgueil castle.
In the episode, he can be seen chatting to Director of Archives and Collections Linda Romeril, and visiting St Ouen's Manor.
Jersey Archive says an increasing number of Australians are tracing their family history back to the island, with 3,000 from Down Under to its online catalogue in the first five months of this year.
'"Jersey Heritage was delighted to be able to help Cameron find out more about his Jersey connections and facilitate filming at Mont Orgueil Castle, where his ancestor Philippe de Carteret was imprisoned in 1470.
There are significant connections between the Channel Islands and Australia with thousands of individuals leaving the Islands in the 19th century for new lives and opportunities on the other side of the world." - Linda Romeril
Before filming in Jersey, Cameron and the WDYTYA team visited Guernsey, where Cameron learnt about his great grandparents. He then came to Jersey after finding out that his family tree extends back 34 generations to 970 to Normandy in Northern France and that his de Carteret ancestors were landholding noblemen who took part in the First Crusades and fought in the Battle of Hastings.