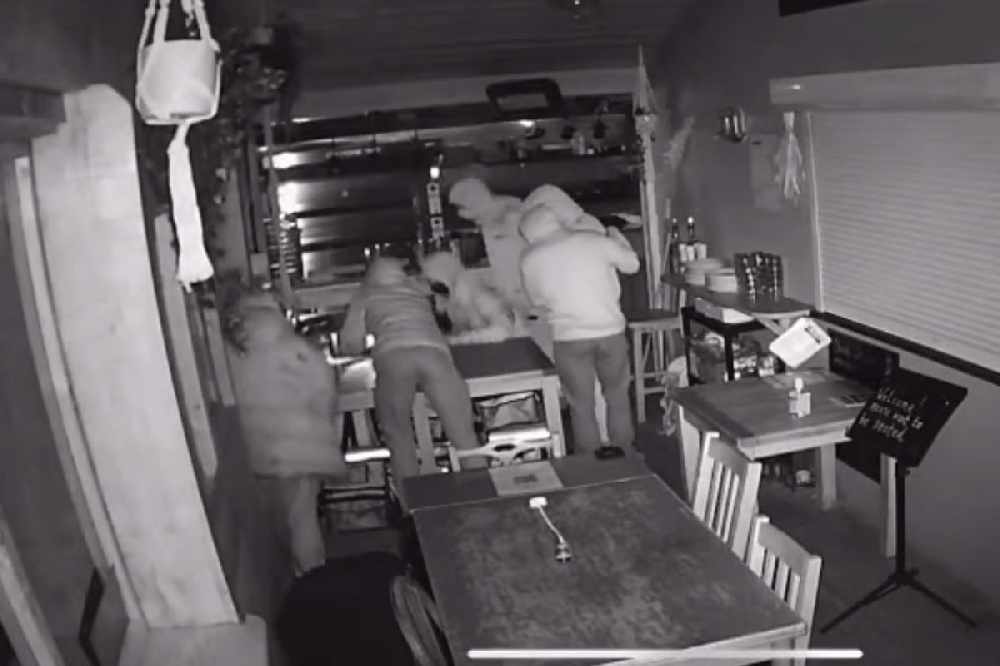 Several teenagers, aged between 14 and 15, have been arrested in connection with the reported break-in at Off the Rails cafe in the early hours of Monday morning (12 April).
Six suspects have been identified so far - of whom several have been arrested, interviewed and bailed whilst enquiries continue.
Jersey Police say those outstanding will be brought in for questioning shortly.
The owners of the cafe say graffiti was scrawled on the walls, cupboard doors were pulled off, and items like Ipads, tills and sharp kitchen knives were stolen.
CCTV was released and a £500 reward was offered for information that led to arrests being made.
Speaking to Channel 103 earlier this week, owner Karl Sutton says this happening is particularly worrying as something like this doesn't normally happen in Jersey.
"We're closed for the Easter Holidays now. We'll be closed at least this week and the weekends because we can't touch anything in the fridges or freezers that have been spoilt until the forensics team has turned up.
"We've had to send all of our staff home, we've got the Elephant Park that belongs to my mum completely full but we can't serve them teas, coffees, or drinks because everything has been trashed inside.
"It's a shame for everyone else as well as us. I don't think they cared how far this would go."
The Facebook post appealing for help to identify those responsible has been shared more than 1,500 times since it was uploaded on Monday.
Mr. Sutton says the general public has been amazing with their help.
"It's a small island, it will come out. Someone will recognise someone's jacket or the way they are or wondering where they were that night.
"The police have been great as well. That's the nice side of it, to see everyone get together and so upset at how this shouldn't happen in Jersey."