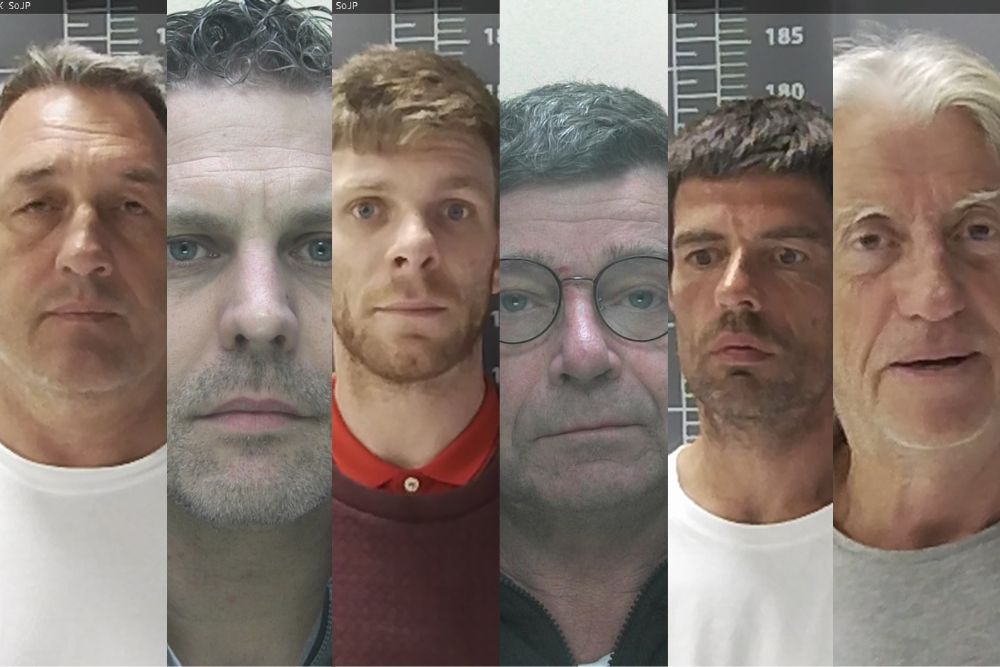 Paul Brown, Jon Hughes, Daniel Riley, John Roy, Colin Sait and Nicholas Thurban (L-R).
Seven people involved in an operation to smuggle drugs with a street value of up to £919,000 into Jersey on a 37ft yacht have been jailed for a combined 73 years and 11 months.
It's been described as the most complex drug-related investigation ever undertaken by the Jersey authorities.
MDMA, cocaine, and cannabis resin were intercepted in June last year after a surveillance operation lasting several months.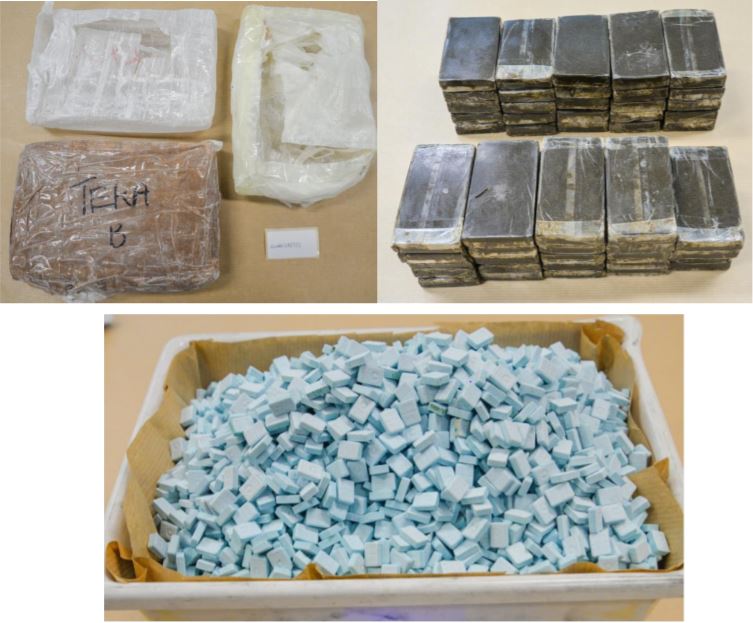 Nicholas Maxwell Thurban (62), Colin Russell Sait (45), Paul Dennis Brown (59), Daniel Niall Riley (26), John Alexander Roy (55), and Jon Adam Hughes (41) all admitted conspiracy to supply imported drugs.
Riley, Roy, and Hughes also pleaded guilty to various money laundering offences, along with Deborah Karen Wolff (54).
Thurban was also sentenced for possessing MDMA, with Riley admitting to additional charges of possessing cannabis resin and failing to provide the access key to his mobile phone.
Several bags containing wads of cash from proceeds of crime were spotted by covert officers either being handed over or removed from Jersey between April and June 2019.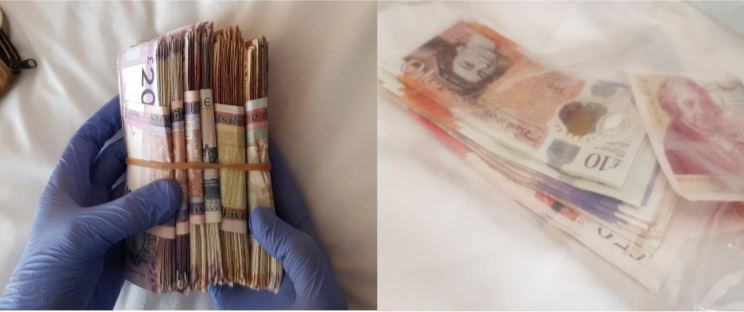 The authorities tracked the offenders on CCTV and bugged hire cars to listen in to their drug and money laundering-related activities.
That led to 18 June 2019, when Hughes and Roy hired a yacht in Southampton for the purpose of importing the drugs.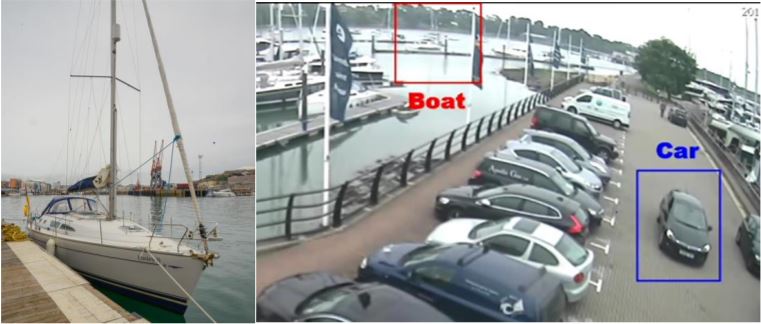 They met Sait and Thurban, who took control of the vessel. Roy and Hughes then left for London, with Hughes travelling onto Jersey.
The yacht set off three days later and moored in Bel Val Bay that evening.
Brown was sat on a bench looking out to sea while the tender was being launched. He then met Sait on the beach to complete the handover.
The two rucksacks full of drugs, taken by Brown, were found thrown into bushes on the beach footpath. Some were in plastic bags, which were the same bags that Hughes and Roy were seen carrying onto the boat before it set off for Jersey.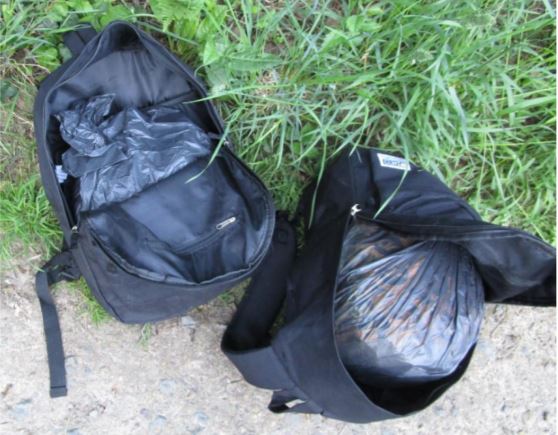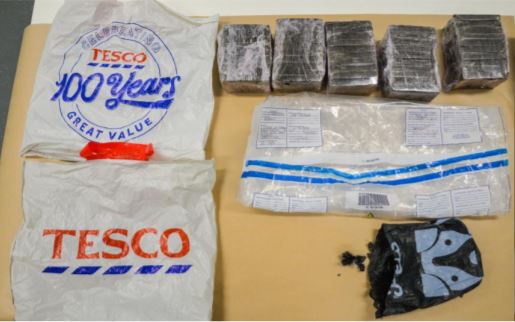 Officers stopped and arrested Brown outside St Catherine's Lifeboat Station as he tried to leave in his car. A mobile phone from his car and hotel room were seized.
UK Border Agency vessel Nimrod then intercepted the yacht and arrested Thurban and Sait. More than £20,000 in cash was found in one bag, with another bag containing Thurban's passport along with MDMA tablets, two mobile phones, and a SIM card. Two other mobile phones were found on board.
Riley was found at his home address a short time later and arrested. Two lumps of cannabis resin, £1060 cash in a wallet, two mobile phones, and three computers were seized.
Hughes' home was then searched with a number of electronic devices, a yacht manual, a harbour brochure, and his passport seized.
The seized drugs were taken for analysis, while forensic analysis found Sait's, Thurban's, and Brown's DNA on one or more of the bags containing the drugs and the cash.
Arrest warrants were executed in the UK for Roy, Hughes, and Wolff.
55,000 lines of data from 136 mobile phones were analysed. 36 mobile handsets and SIM cards were seized showing more than 26,000 phone calls and messages in what was called 'the most significant telecommunications investigation ever undertaken by the Jersey authorities.'
Police officers served a notice to Riley, ordering him to give over the access key to get into his phone. He gave incorrect passwords to his phone which meant police couldn't get into it.
Riley said he didn't know where his other phone was which receives the right passcode, adding that the app allowing a new code to be sent to another phone was downloaded using 'Cyndia'.
A Digital Forensics Investigator then established that could not have been downloaded on that device.
Individual sentences:
Nicholas Maxwell Thurban (62) – 13 years and 6 months.
Colin Russell Sait (45) - 12 years
Paul Dennis Brown (59) – 12 years
Daniel Niall Riley – (26) – 8 years and 2 months
John Alexander Roy – (55) – 12 years
Jon Adam Hughes – (41) – 14 years and 3 months
Deborah Karen Wolff – (54) – 2 years
Police and Customs Officers worked alongside the National Crime Agency, UK Border Force and Australian Police over an 18-month period, with the operation revealing correlations with other illegal drugs operations worldwide.
"The joint investigation with our JCIS colleagues formed part of a much bigger worldwide picture, requiring excellent international collaboration. Today's sentences and the associated seizures will have had a major impact on illegal drug importation into our Island. We know how easily controlled drugs can destroy families and communities and we will continue to work tirelessly to see this type of offender and this type of criminality brought to justice." - Detective Chief Inspector Chris Beechey.
"I'd like thank all those involved in this lengthy and complex investigation for the part they played in bringing the case to a successful conclusion which drew together the very best ingredients of joint working and collaboration at a local, national and international level. The sentences handed down by the Royal Court reflect the serious nature of organised crime that was committed by this group over a long period of time, targeting Jersey for their own financial gain." - Customs and Immigrations Senior Manager Andrew Hunt.