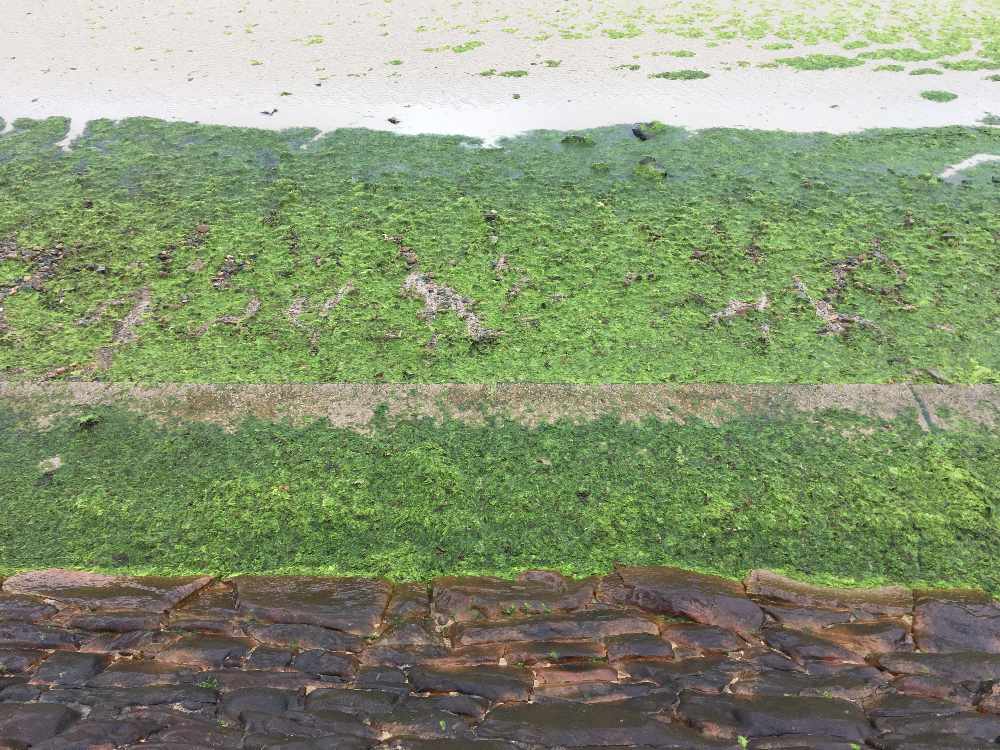 A summer-long trial has begun to see if sea lettuce can be turned into compost.
The foul-smelling green algae has started to re-appear on our beaches.
The government has spend hundreds of thousands of pounds over a number of years trying to get rid of the lettuce.
There are fears this year may be the worst yet.
The trial involves the use of a modified rake, which sensitively collects the slime without taking as much water.
The sea lettuce will then be taken to La Collette for testing to see whether it can be successfully composted along with other green waste.
165 tonnes has been gathered up in the past month from the shallow pool in St Aubin's Bay.
Robert Major, Assistant Manger Highways and Beaches, hopes taking as much away as possible in the early stages of summer will help to prevent a big build up.
The trial will be reviewed at the end of the summer.