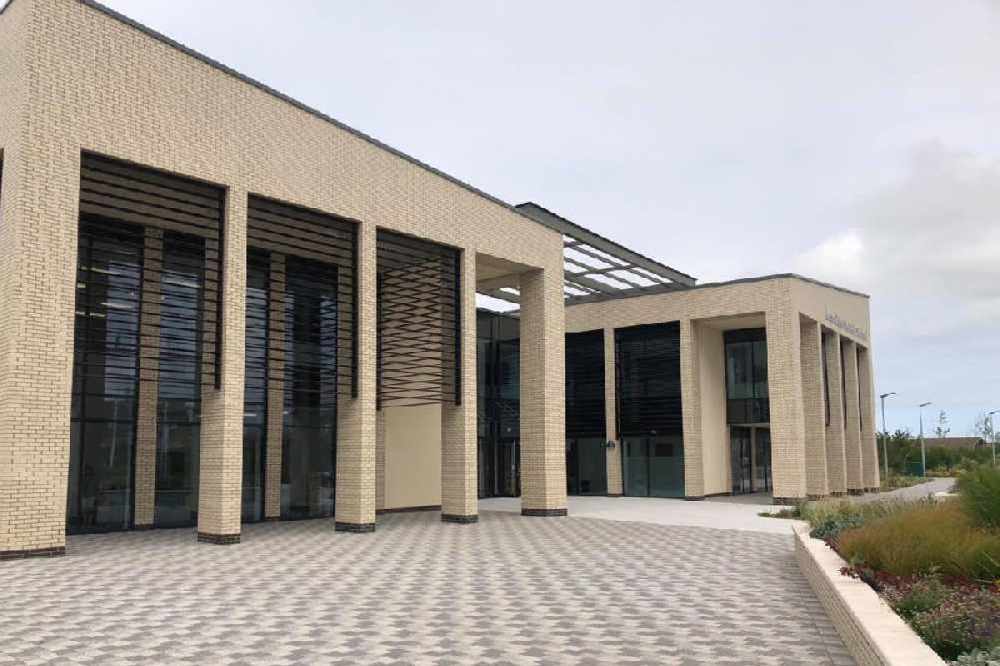 ''New measures' have been introduced at Les Quennevais School after the headteacher called working conditions 'well below what is acceptable' during recent hot weather.
Channel 103 has been told by some parents that the air system hasn't worked since the school opened, a member of staff fainted last week because of the heat, and that students 'are feeling awful with it being so hot all the time'.
The issue was formally raised as an urgent matter with Jersey Property Holdings and the Education Department.
In a letter to parents, headteacher Sarah Hague said:
"We fully appreciate the working conditions due to the high temperatures for staff and students, particularly last Tuesday, fell well below what is acceptable.
The heightened external temperatures which are above average for this time of year have added to the difficulties we have experienced with our ventilation in school. As a school we have been monitoring temperatures in several classrooms since we officially took over occupancy of the school last September.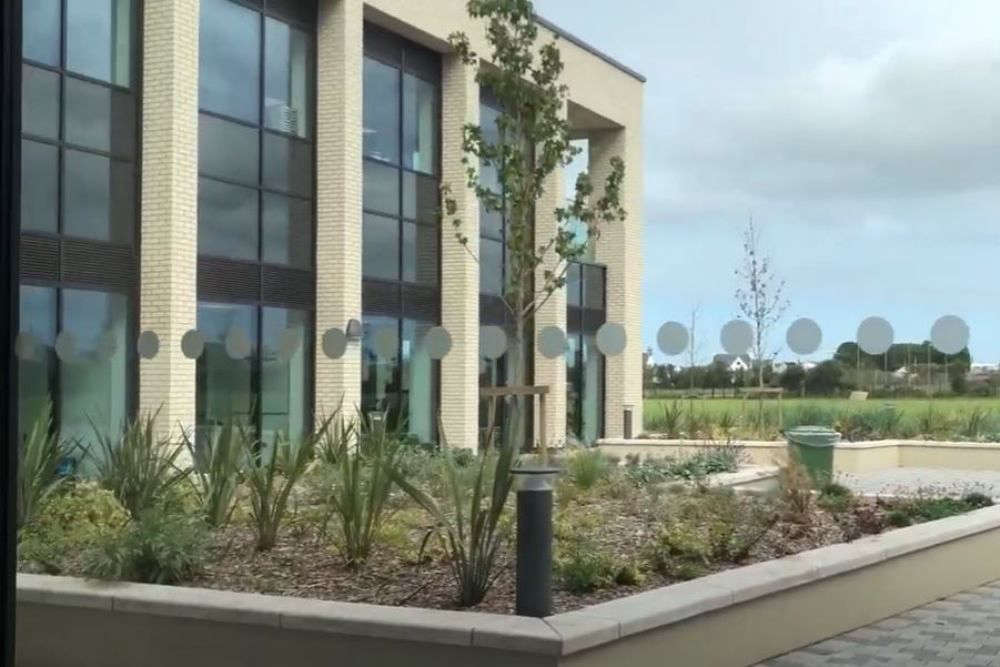 "If during the day we face extreme temperatures such as we did last Tuesday (7 September), I may regrettably have to take the decision to close the school early and send students home, if I feel conditions due to high internal temperatures are unacceptable or unsafe.
"I appreciate how frustrating and disappointing this is, particularly in a new building, but please be assured I have raised this at the highest levels and I hope a solution will be found soon." - Sarah Hague, Headteacher.
Temperatures in Jersey hit 30°C on 7 September.
The £40m new school opened in September 2020.
A Government of Jersey spokesperson told Channel 103:
"The new Les Quennevais school building has been designed to balance the needs to provide ventilation (including through windows), with the need to minimise noise from the nearby road and airport.
The building meets the relevant criteria for ventilation in school buildings. However, the exceptionally hot weather has led to some complaints about the temperature of the school.
On investigation, some of the systems in place to keep the school at a comfortable temperature have required adjustment.
New measures have been introduced, including: more monitoring of temperatures in the affected rooms, allowing in more cool air overnight, and re-activating the systems that keep the school cool in warmer weather.
Further work is underway to optimise the cooling systems ahead of next summer."