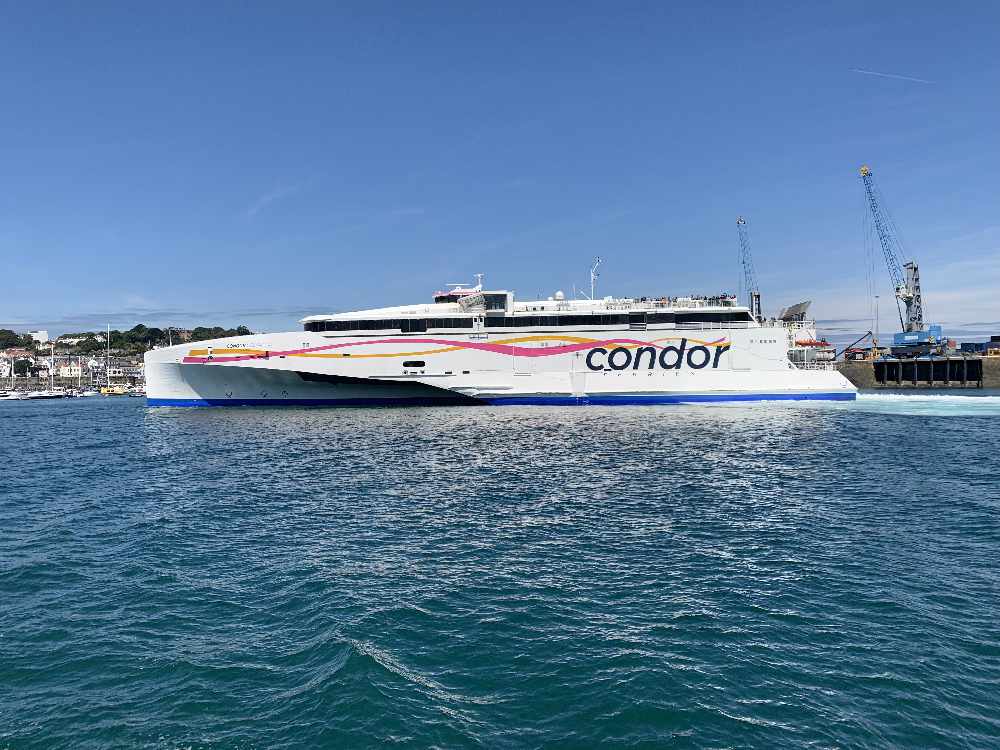 Condor Ferries has signalled it's unlikely it can resume passenger sailings on 19th June as it had hoped.
On 19th May the ferry operator said it would be ready to recommence services from Jersey to St Malo and the UK from that date if border, quarantine and travel restrictions permitted.
The government is currently running trial PCR testing at the airport and has said will review the results to inform future decisions about re-opening the ports.
During this week's States sitting, the Health Minister said officials are currently considering a coronavirus testing facility at the harbour and how best to open the Elizabeth Terminal.
In an email sent on Wednesday to passengers due to travel on summer sailings, Condor CEO Paul Luxon suggests ferries won't be operating until July at the earliest.
"The Government of Jersey's travel policy is under regular review in line with their Island's Safe Exit strategy. Most recently, the Government of Jersey has launched a trial Covid-19 border testing programme for passengers arriving at Jersey Airport on 'lifeline' flights. The trial involves a combination of swab (PCR) and antibody (serology) tests, as advised by Jersey's Scientific and Technical Advisory Cell (STAC). This does not alter existing restrictions on travel to and from Jersey. However, the results of the trial will be carefully assessed by the Government of Jersey as part of the Safe Exit strategy, which outlines a gradual approach to increased travel to and from the Island in a manner that ensures public safety.
Following the Government of Jersey's helpful clarification our hopeful plan for the restart of some passenger services in late June clearly cannot progress until all challenges and hurdles have been met, and rightly so. We will be in contact shortly with those of you affected by this for Jersey sailings from June 19th into early July, and please watch out for our further updates on possible July, August and September travel news."
Mr Luxon's email to customers explains the discussions with the four jurisdictions (Jersey, Guernsey, UK and France) with regards their respective travel restrictions.
The ferry firm has indicated - once permitted to run - its summer schedule will offer two sailings a week from Jersey to the UK (on Saturdays and Mondays), and three a week to France (on Fridays, Saturdays and Sundays)
"It does seem likely that our timetables will need to adapt quickly and possibly at reasonably late notice as things develop".
Channel 103 asked Condor for further comment about the email sent to customers.
A statement says:
"We have seen the announcement in Jersey but are seeking further clarification through dialogue with the States of Jersey on the specific implications and conditions which would allow us to resume sailing.
As soon as we receive more advice and clarification, we will notify our passengers."