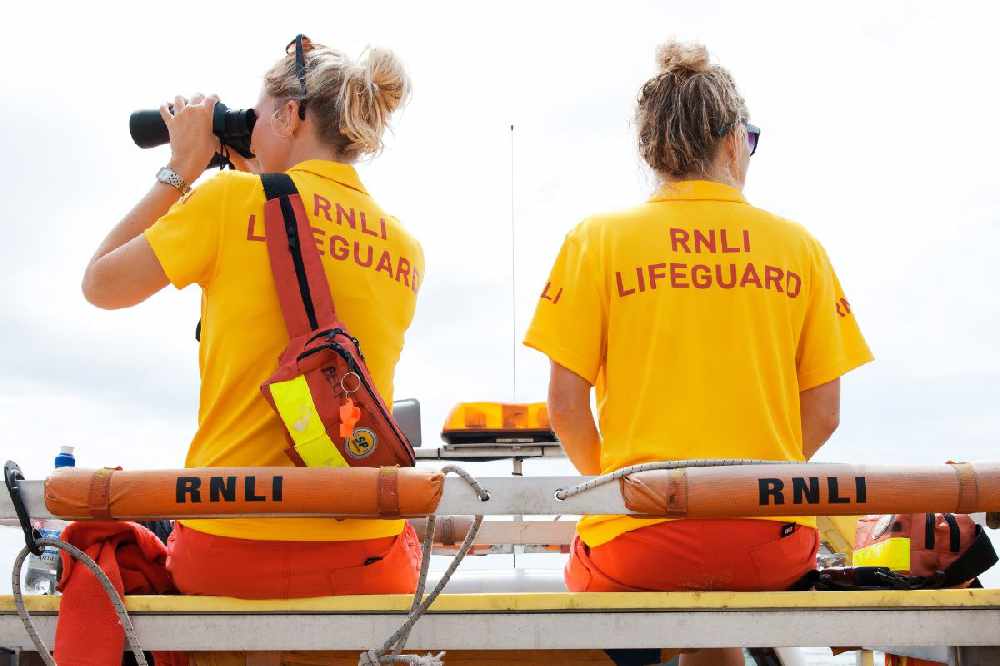 RNLI lifeguards are back patrolling beaches at St Brelade, Plemont and Greve de Lecq - two and a half months after they were withdrawn because of the coronavirus crisis.
They returned to St Ouen last month and the service is now extended to other beaches the charity normally provides safety cover to.
Lifeguards will wear PPE similiar to ambulance crews in some situations. They may not deal with minor first aid cases - instead encouraging people to treat themselves.
"The first few weeks of having lifeguards back on St Ouen's has helped us properly test the new ways of working and equipment introduced as a result of Coronavirus, and despite the continuing challenges created by the pandemic, we are now confident we can provide a more comprehensive lifeguard service this summer safely.
"It had taken a lot of hard work by the whole team to get to this point but we are really pleased to be able to provide safety cover on all the beaches we'd usually be on in Jersey from this weekend. Thanks also to Jersey Coastguard and Jersey Government and our other partners on the island who have also worked hard to help us get patrols up and running." - Jake Elms, Lead lifeguard supervisor for Jersey.
Beach-goers will be asked to keep apart but close to the shore to maintain safety and physical distancing.
Safety advice remains, which includes:
* Checking the weather forecast and tide times
* Looking out for friends and family - not allowing them to swim alone
* Not using inflatables
* If you fall into the water suddendly and unexpectedly, float - don't thrash around
* Dial 999 in an emergency and ask for the Coastguard
"We welcome the news that the RNLI Beach Lifeguards will complete their roll out at local beaches this weekend. The RNLI Beach Lifeguard service provides a crucial capability within the local SAR community and we look forward to working closely with Jake and his team again this year. We would like to offer our thanks to the RNLI and the local Beach Lifeguards for their commitment in getting the beaches patrolled, taking into account the challenges faced by the COVID-19 pandemic." - Jersey Coastguard.