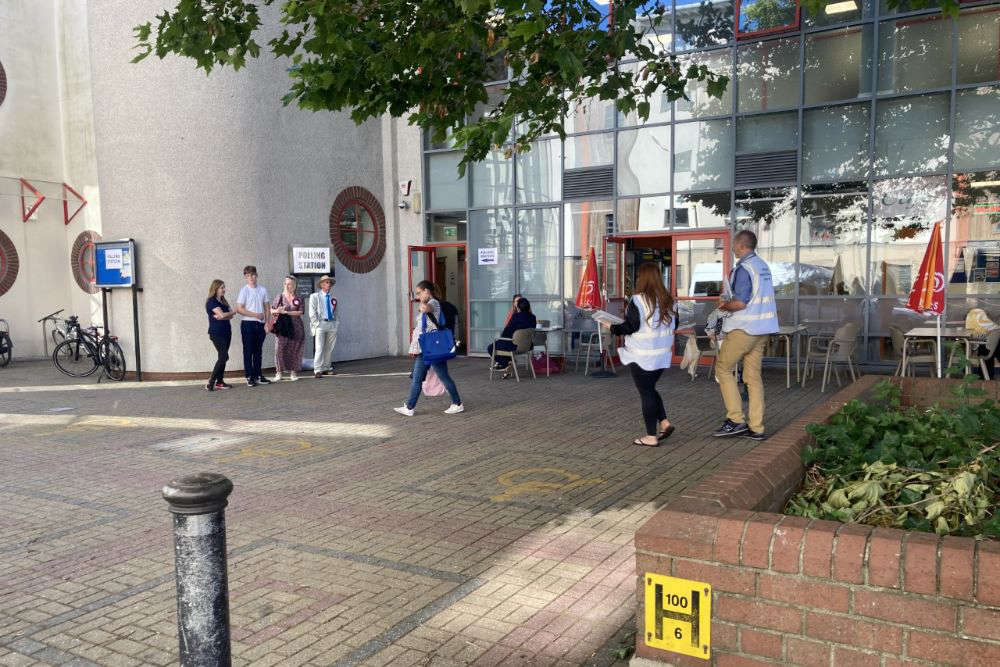 Reform Jersey has had a clean-sweep in St Helier Central, taking all five seats.
Current States Members Carina Alves (961), Rob Ward (937), and Geoff Southern (734) are joined by political newcomers Catherine Curtis (847), Lyndsey Feltham (836) become the constituency's deputies.
It follows the party's success in St Helier South, where Reform Jersey has won three of the four seats, with leader Sam Mezec topping the poll.
"I thought that we would do well, but to do as well as we have done is in incredible and I just so proud of the campaign we have run and my wonderful running-mates for their achievement as well."
Jersey Liberal Conservatives candidate Julie Wallman came bottom, along with Jersey Allliance's Chris Tanguy.
The full results:
Carina Alves 961 (RJ)
John Baker 524
Catherine Curtis 847 (RJ)
Lyndsey Feltham 836 (RJ)
Neil Kilby 436
Geoff Southern 734 (RJ)
Chris Tanguy 430 (Jersey Alliance)
Julie Wallman 358 (JLC)
Rob Ward 937 (RJ)