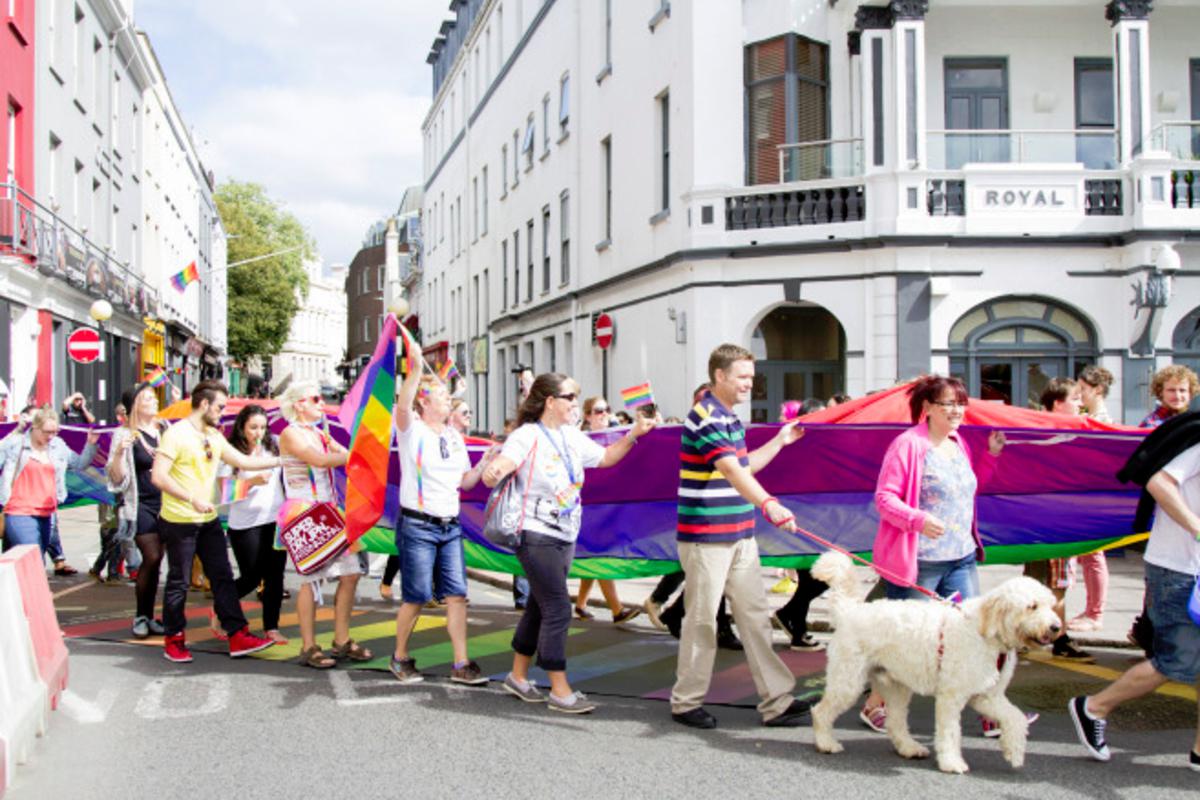 Islanders march down Mulcaster Street at one of the previous Channel Island Pride marches.
Organisers of this year's Channel Islands Pride event say they're expecting a record turnout.
Members of the LGBTQ+ community and their friends and family are gathering in the Royal Square from 1pm, before marching to Jardins de la Mere at 2pm.
Live music, food stalls and a children's play area have been laid on there, forming a 'Pride Village' to help celebrate the island's diverse community.
It's the first time the event's been held at the St Helier seafront, being dubbed '#PrideOnTheBeach'.
Organiser, Christian May, says it'll be a family-friendly community event encouraging us to come together and celebrate by the sea:
"I can't think of a better way to celebrate the milestone of five years of Channel Islands Pride – it's like nothing we've seen before and we can't wait to welcome everyone – LGBTQ+ or allies, people from Jersey, Guernsey and visitors from overseas – to really celebrate our Islands in all their diversity."