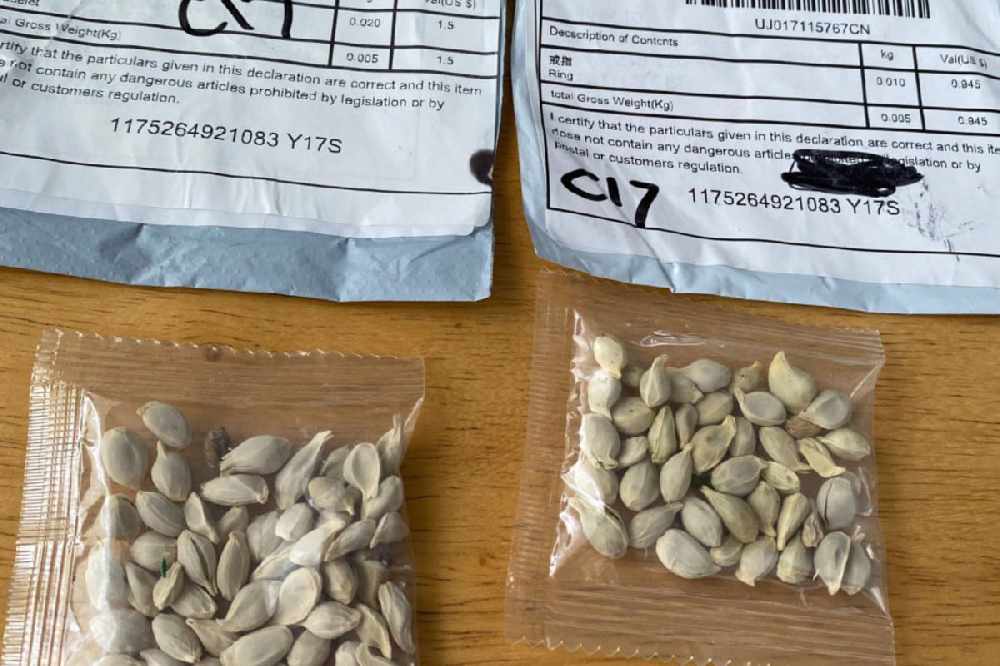 Picture Credit: SOJP
Foreign seeds are being randomly delivered to islanders from either China or Singapore.
Anyone who gets them is asked not to plant them. The advice is to double bag them and put them in the bin.
It has been widely reported as a 'brushing scam', to boost online sales reviews.
The scam sees people send out low-value items, such as seeds, to then generate a positive online review.
One islander posted on social media earlier this month to say he randomly received seeds, with the contents described on the package label as one stud earring.
There have been several more reports across the UK and worldwide.
The government's head of plant health says he has no concerns that the random packages of seeds being sent to some islanders' homes are 'a sinister plot'.
Scott Meadows says it's not been definitely confirmed that this is the 'brushing scam' situation - and if it was, that doesn't concern him.
He does, though, have this advice.
"Any sort of unsolicited material for planting does present a bit of a biosecurity hazard, so I'd ask people if they do receive these packages that they haven't ordered to simply dispose of them properly.
"Double-bagging them into a bread bag or something and then into the bin, not to pass them onto friends, not to plant them in a garden, and certainly not to compost them."